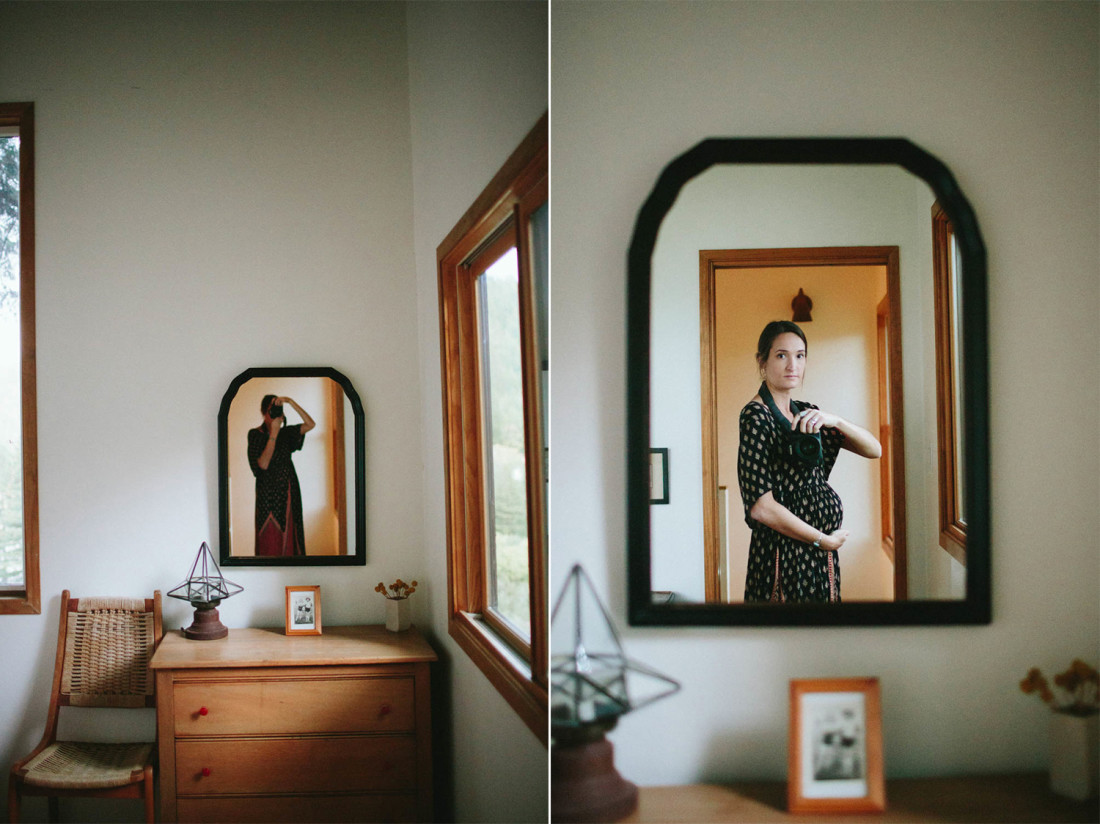 Every time I fly or drive into the SF area I'm overcome with that feeling of nostalgia that takes over when you're returning to a place that holds some of the most formative memories of your early adult years. San Francisco is where I spent the chunk of my college days, where I made plenty of mistakes and took many fumbling missteps; most notably with one for-lack-of-more-appropriate-terms man who really was anything but.
I pointed out my old apartment to the boys as we drove past it on the freeway, a glance back at the two of them in their carseats reminding me how different my life was then versus now and how sometimes I really think we need to thread through the muddy waters to learn the lessons that enable us to allow something good and solid and true into our lives. Willy, and the boys, being my good, solid, and true.
We quickly drove through the city and across the Golden Gate, both boys too tired to keep their eyes open any longer to see that great big red bridge in all it's glory, and made our way to our friend's house in Sonoma County for a quick hello and tour of their relatively new home and farm. The boys fed the chickens and alpacas, rough housed a bit with their son (who could easily be mistaken for their brother), and shot some pool while listening to some tunes.
We then took the scenic route into Guerneville, driving along the coast and stopping along the way to take in the rocky cliffs and windy roads along with the hazy fog that defines Northern California, in my mind anyway.
Pulling into Guerneville was like breathing a breath of fresh air, the yellow leaves on the trees a testament to the season… a season that had yet to really show itself down in the southern part of the state.
We rented a beautiful home via airbnb and the ceiling to floor windows had us believing we were floating among the redwoods. We poked around town, spent sometime in the Armstrong National Forest (you can see my images from there by clicking here), and tried our best to ignore the tantrums and fights that seem to be the trademark of life with two boys who love each other one minute and hate each other the next.
I shot a beautiful wedding that I've coined the wedding of the year; made perfect by a variety of ingredients that blended so beautifully together as to fool one into believing pure magic must have played a part.
And just like that, we drove back to the city and I bid a sad farewell to my boys (all three of them) before heading back into the city to stay for the next few days and power through the family shoots I scheduled; all of which went off without a hitch, despite the nerves that seem to plague me before any and every shoot. Mad love to my girl Jordan, who has been a long time friend from the blog world, and allowed me to stay with her and her lovely family.