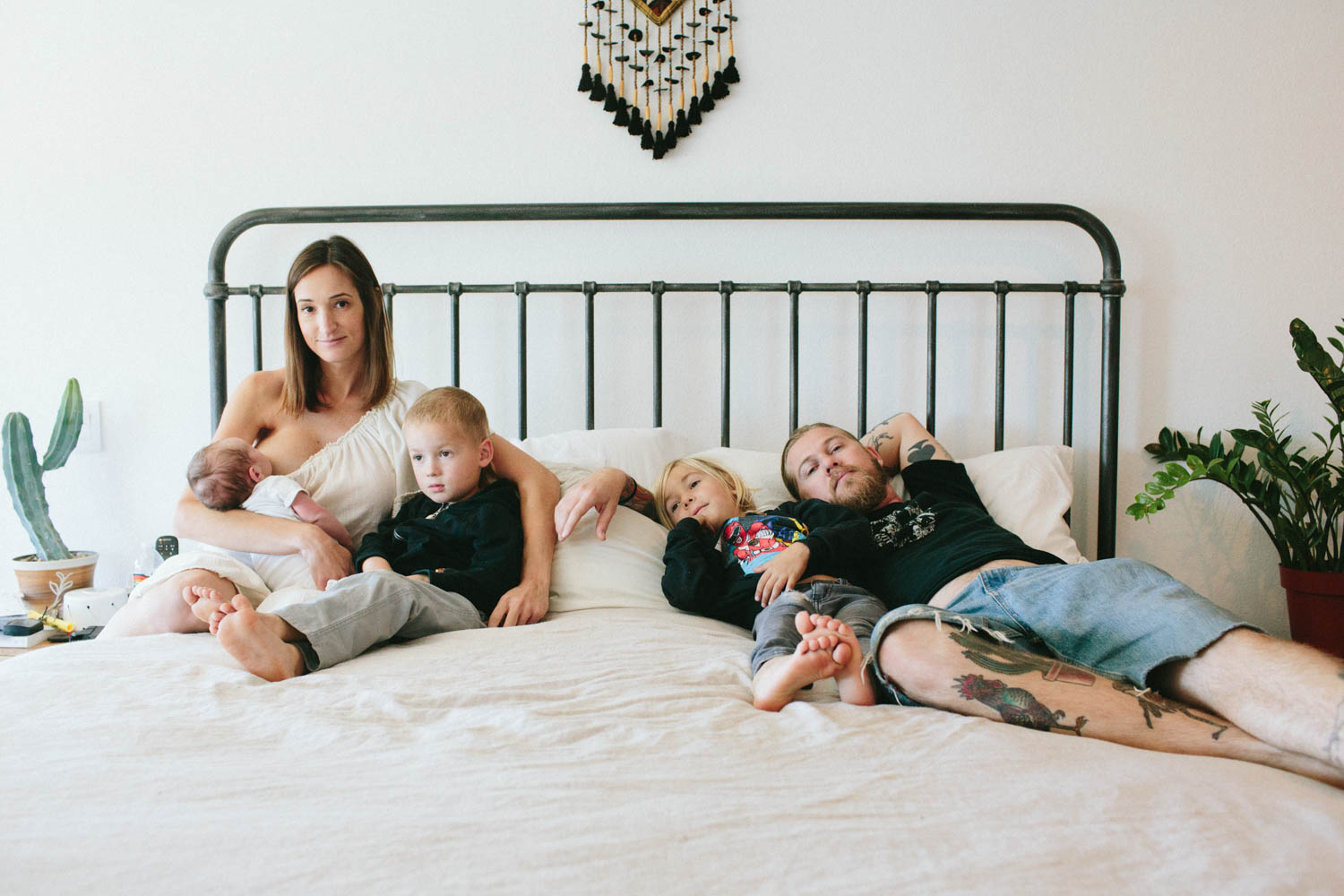 A portrait of my family once a month in 2016
Willy: expressed a desire to have his hair grow faster and asked if men can take prenatal vitamins.
Hooper: Reached full blown kid status after naturally ripping holes in two pairs of his jeans within the same week.
Van: Has been so strong willed as of late he has be wondering if the Leo within has surfaced or if the middle child phenomenon really is a thing.
Sonny: Consistently thinks my nipple is on my arm no matter how many times I direct his rooting mouth back to the center of my body.
Me: Combating some serious feelings of baby fever already… Wondering if I'll ever be content calling it quits on this baby making gig.
Jimmie: Lost some degree of interest in Sonny just as soon as his smelly umbilical stump fell off.