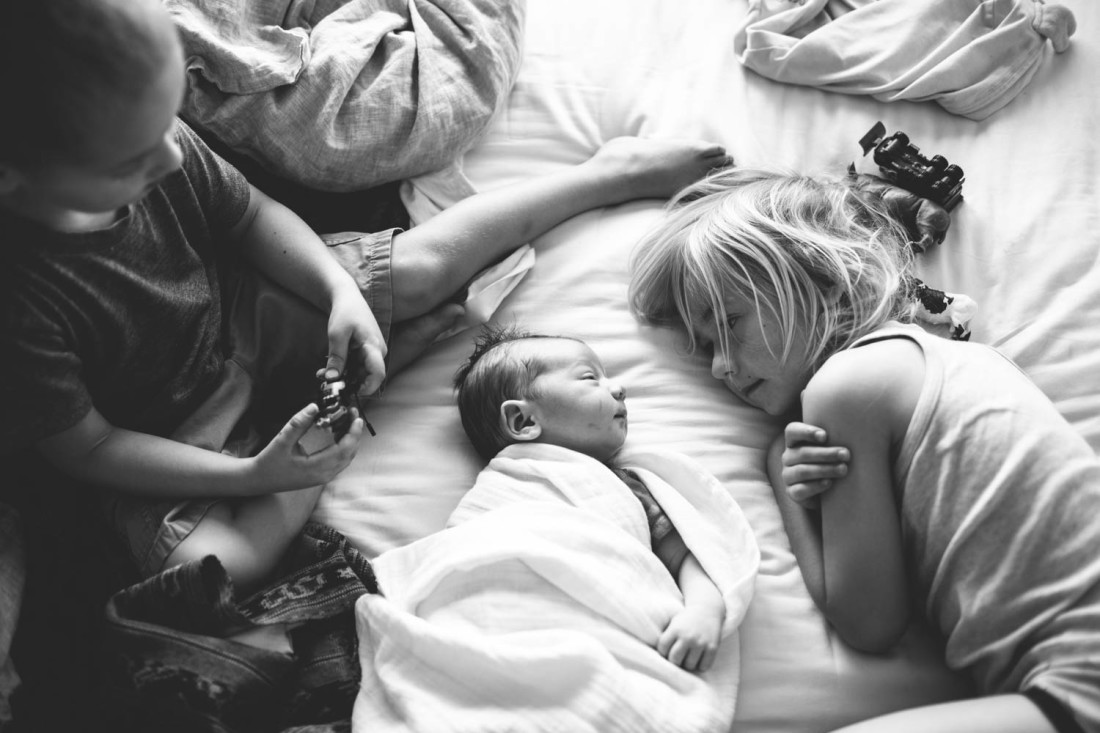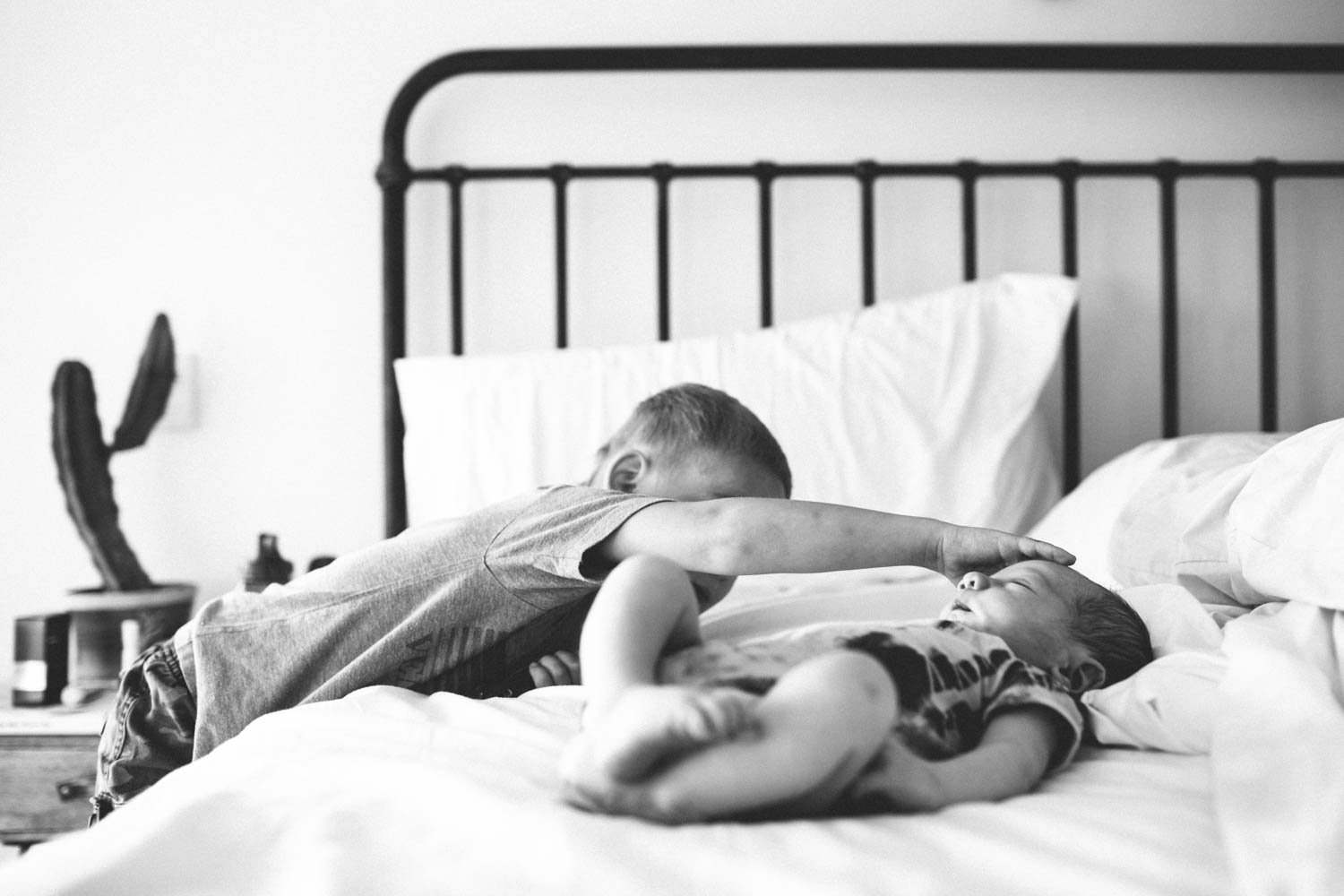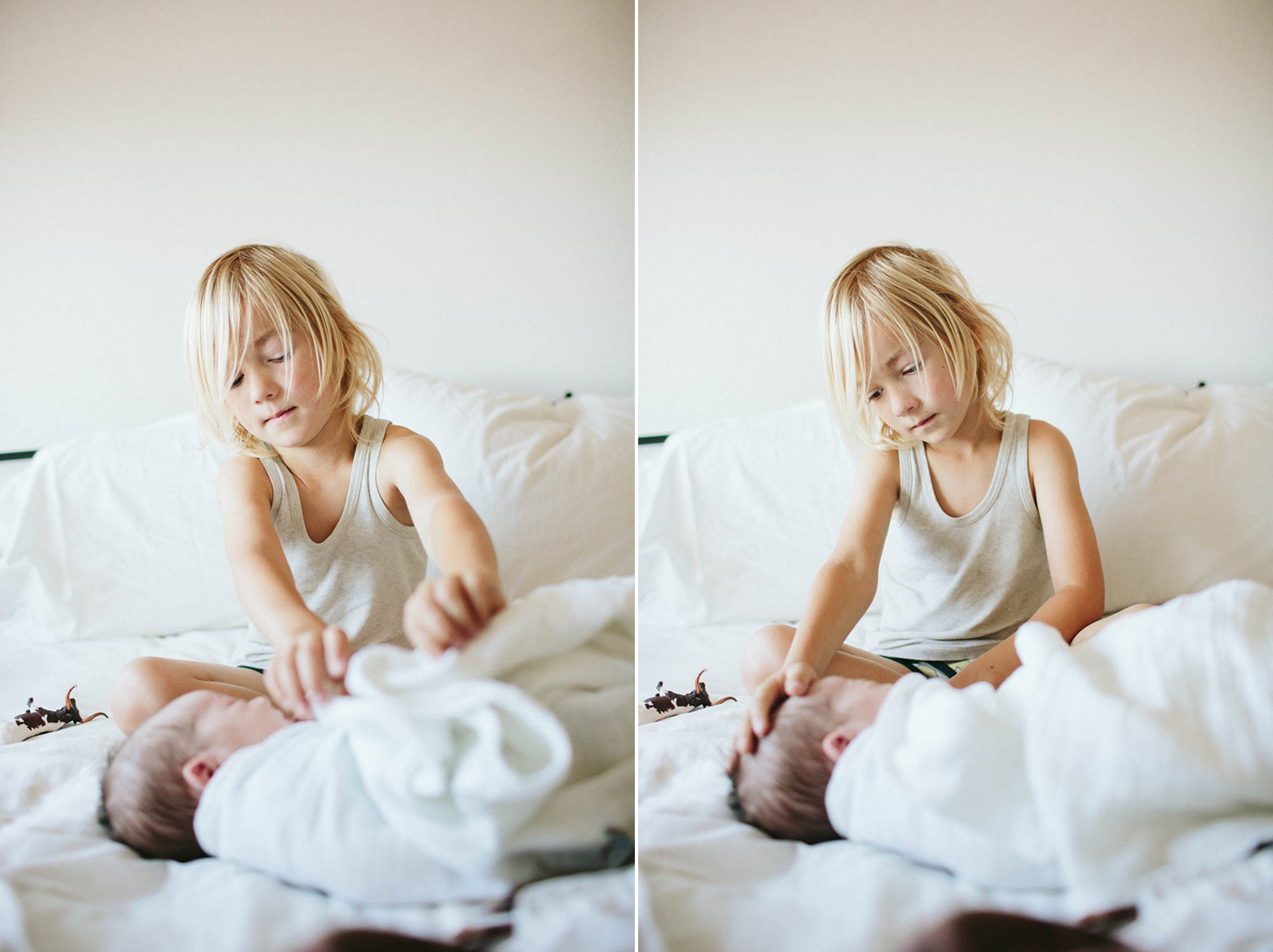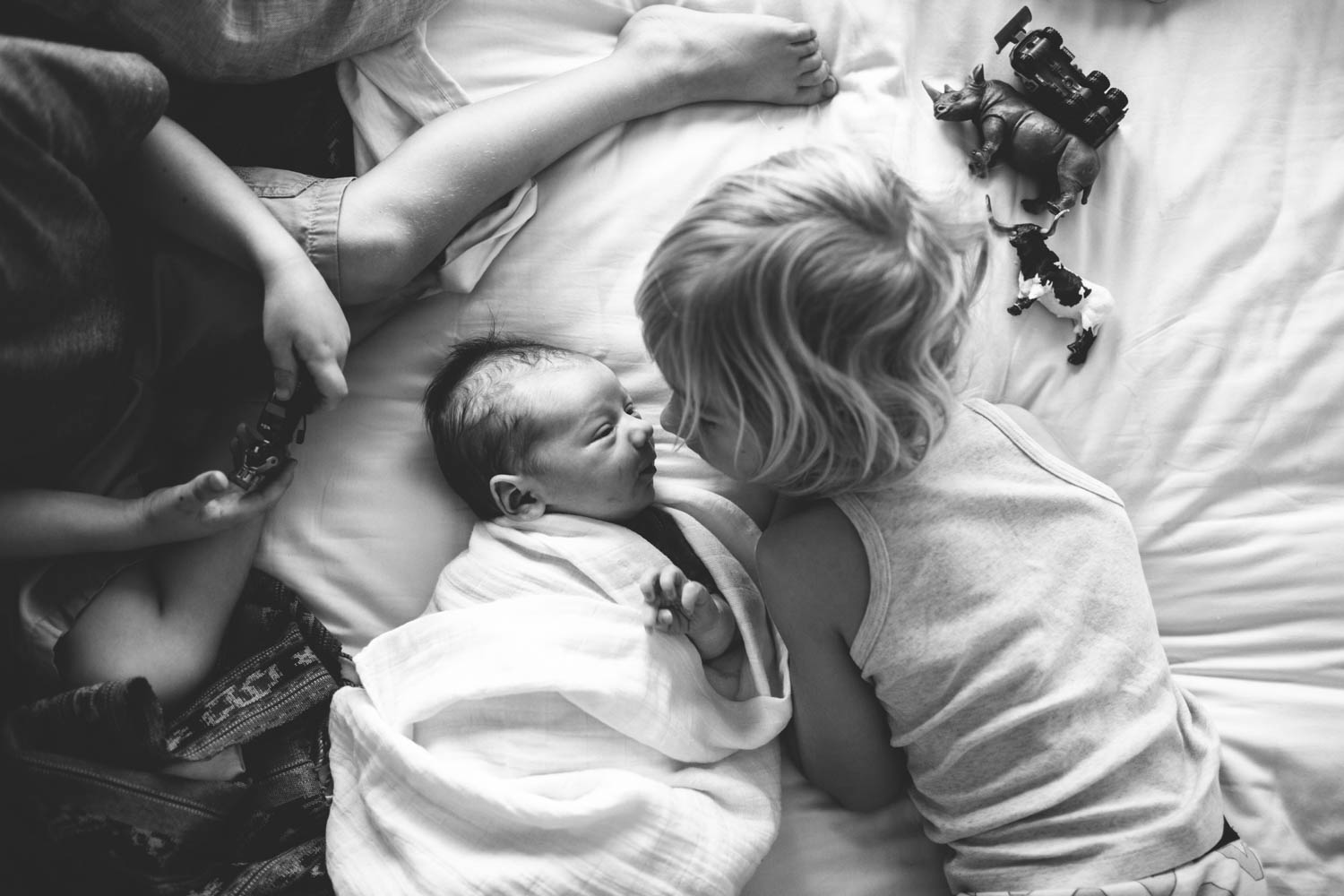 Hooper came home from school with his belly button painted purple and red looking like a makeup artist got ahold of him and gave his belly button a good bruising. When questioned about it, he said he wanted his belly button to look like Sonny's.
As Sonny laid curled up into me in the hospital bed, I couldn't help but think how the kicks from him while inside me were so reminiscent of the kicks I felt with him lying next to me.
One of the nurses commented as I ate my meal over a breastfeeding Sonny that I must not be a first time mom. It sure is a lot easier the third time around.
I've always said that the newborn phase isn't really for Willy and I, that we'd rather jump right into the toddler phase. But I guess with each child you gain a better sense of just how fleeting and unforgiving time is and for whatever reason, I'm really enjoying this newborn phase. Willy too.
Questions asked by the boys: Why doesn't he open his eyes? Can we watch him suck your booby? Mama, when are you going to fill your belly up again? When will he be able to tell jokes?
Hooper broke out into full crocodile tears when he had to go home from the hospital without Sonny and I. Through choked up words and flowing tears, he said, "I want mama and Sonny to come home too". Broke. My. Heart. He also cried heavily after Jimmie accidentally scratched Sonny.
Highlights from the hospital: lavender towels delivered by the sweetest of volunteers and home made chocolate chip cookies.
My first day home I watched Van pick a very large sized booger and was actually relieved when he put it in his mouth, allowing me to stay sitting on my injured lady parts.
Van, being to boob man that he is, shared the following observation: "Wow, mama, that is the biggest I have ever seen your booby". Followed by, "Can I squeeze it?".
Speaking of boobs, Hooper made one out of his legos. He used a long stick looking lego for the nipple and it resembled the fembots from Austin Powers.
Jimmie spent the first week of Sonny's life rather out of sorts. He welcomed him home by peeing all over the hallway floor, the stairs, and the landing area.
I've rediscovered sleeping on my back, which never felt like something to write home about before but is nothing short of a privilege now.
My doctor's response when I told him we'd like to save the placenta, "Um, okay. Gross".
The following conversation took place:
Van: "How come your tummy is still big?"
Me: "Cuz there's still gunk in there".
Van: "But gunk only comes out of your ears".
Willy, on having another boy: "It's nice not having to wipe poop out of a vagina"…
My vagina itched in the worst way possible following the delivery. It's one thing to be awoken by your newborn baby, but it's an entirely different thing to be awoken by my own labia. In any event, desitin worked magically. Take notes.
I had made a list of things to do once I felt labor coming on on the back of a tear away calendar. When I came home from the hospital, I turned the list over only to discover that I had written it on March 17. Here I am visiting the magic eight ball's website trying to figure out when this baby would come when all I had to do was look on the back of my pre-labor to-do list.
Van peed in his bed one night, followed by throwing up in his bed the night after that. Willy has been in charge of household duties so Van spent the next two nights sleeping on semi-barf sheets.
I texted my mom "shit just got real" the morning Van woke up with said throw up. I thought that day would be the day that would do me in but it was the next day, when Van was back to being healthy, that the first I-don't-know-if-I-can-do-this tears started flowing. Luckily, they came and went.
I'm eating my placenta, which sounds better than the truth which is I had it encapsulated. I've never had post partum depression but as soon as I heard that it could* help with post partum hair loos, you better believe I was in.
Sonny's belly button stump smells like an ape's armpit. We ended up using alcohol on it to speed up the falling-off-process and I'm happy to report that the problem has been resolved.
Willy caught a video of me giving birth and I've only been able to watch it once or twice. In fact, every time Sonny cries that high-pitched newborn cry I am reminded of that video and equally troubled as the first time I saw it.
Sonny's balls are the size of the rock of Gibraltar.
Van refers to the suction/bottle part of my breast pump as "water blasters" and has taken to carrying them around the house, one in each hand, shooting them like you would a gun.
Hooper asked if he could carry Sonny down the stairs, pointing out the fact he's 5 and therefore totally trustworthy.