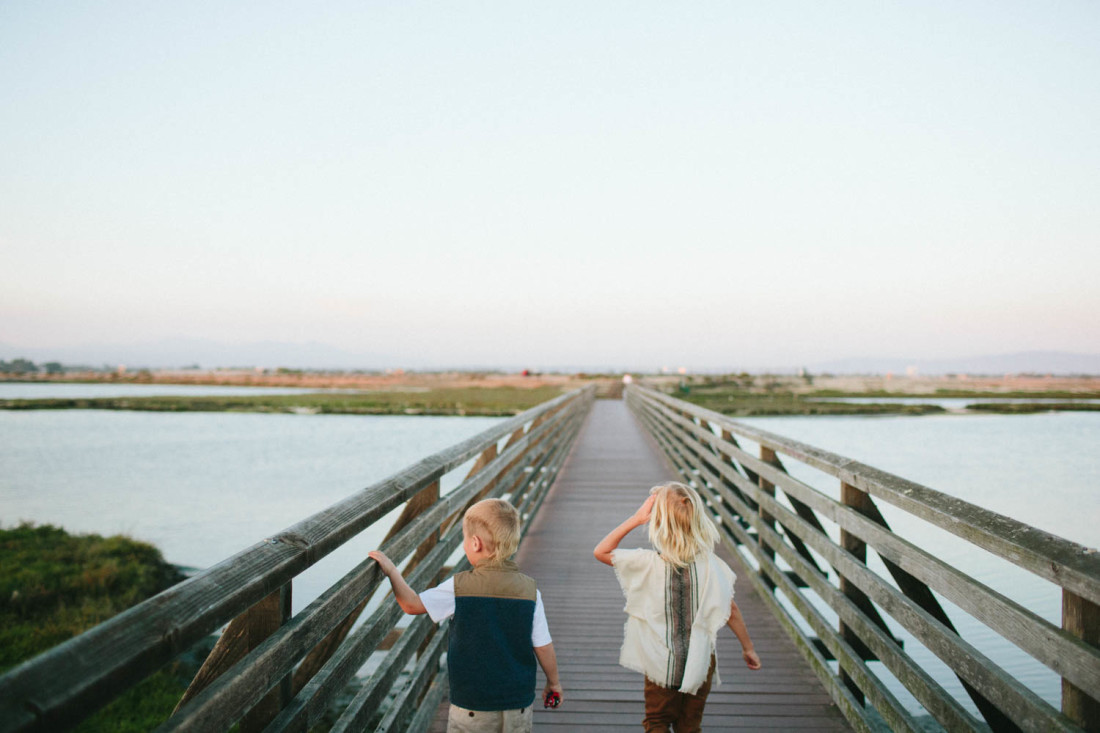 We stopped for Mexican food at one of those hole-in-the wall places that boast the best reviews before heading out to the wetlands, our first outing out as a family of 5 and not a single picture of sweet Sonny – asleep for much of it – in his carseat to show for it.
A few wrong turns later and we were worried we'd make it at all, the last of the bird photographers packing up their long lens as we made our way across the wooden bridge, sightseeing along the way; the contrasting white heron against the darkness of the water and the setting sun casting all sorts of beautiful colors in a sky that looked edible, like cotton candy. Ever trying to tire these boys out, I let them run. And run. And run. Much of what I seemed to capture this evening was of the backs of their sweet heads and on an evening such as this, when simply getting out the front door feels like a feat, I could have cared less to capture anything at all.
And if a good evening doesn't end with a nice long leak in nature, I don't know what does.
Please join me in supporting the other photographers participating in the Childhood Unplugged movement by clicking here to see all our submissions. You can also follow us on instagram (@childhoodunplugged) and be sure to use #childhoodunplugged for a chance to be featured on our Instagram feed.
*Also, I'll be taking over the Childhood Unplugged feed the week of Mother's Day… Use hashtag #cu_motherhood for a chance to be featured. Love sharing all your precious moments with your littles.