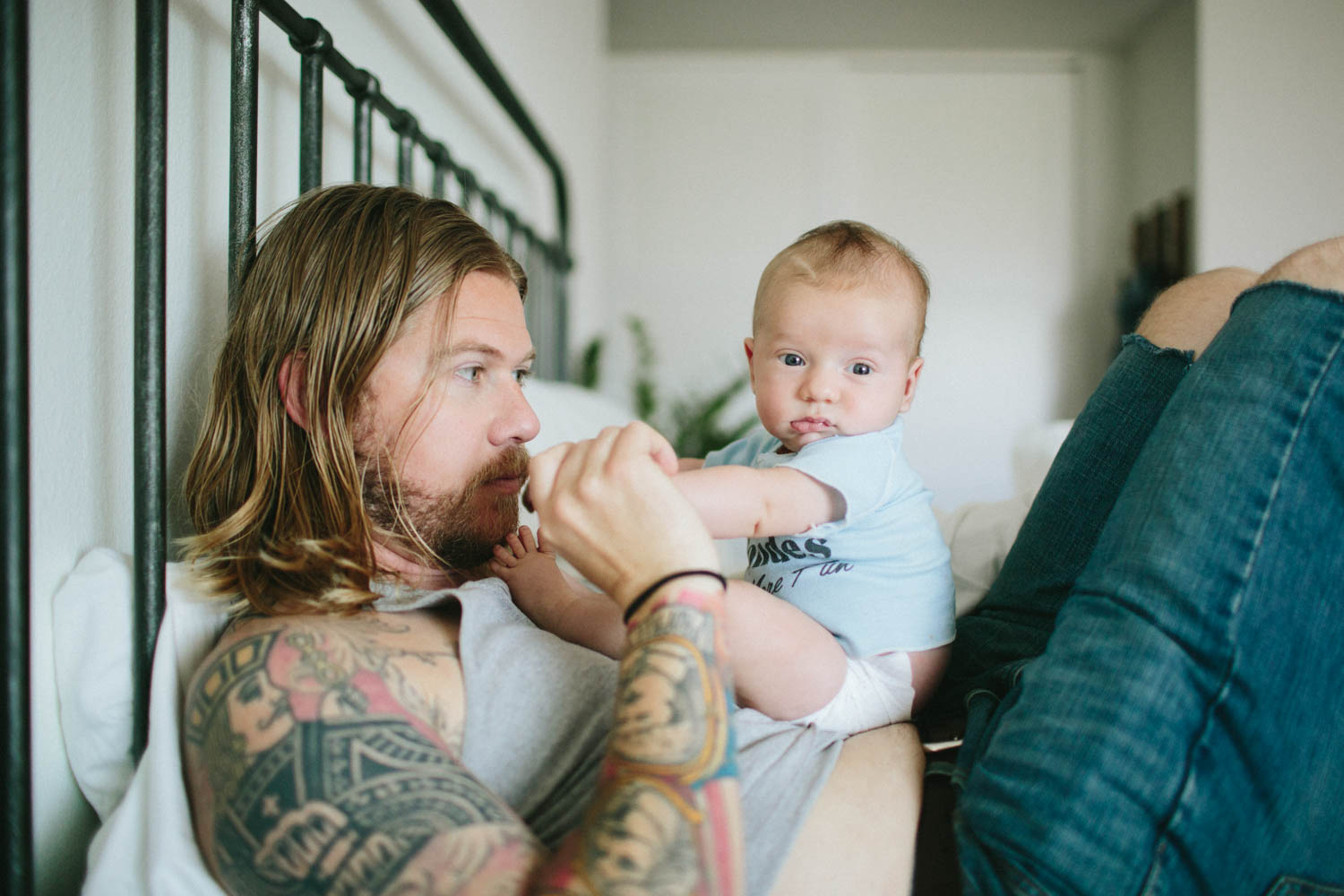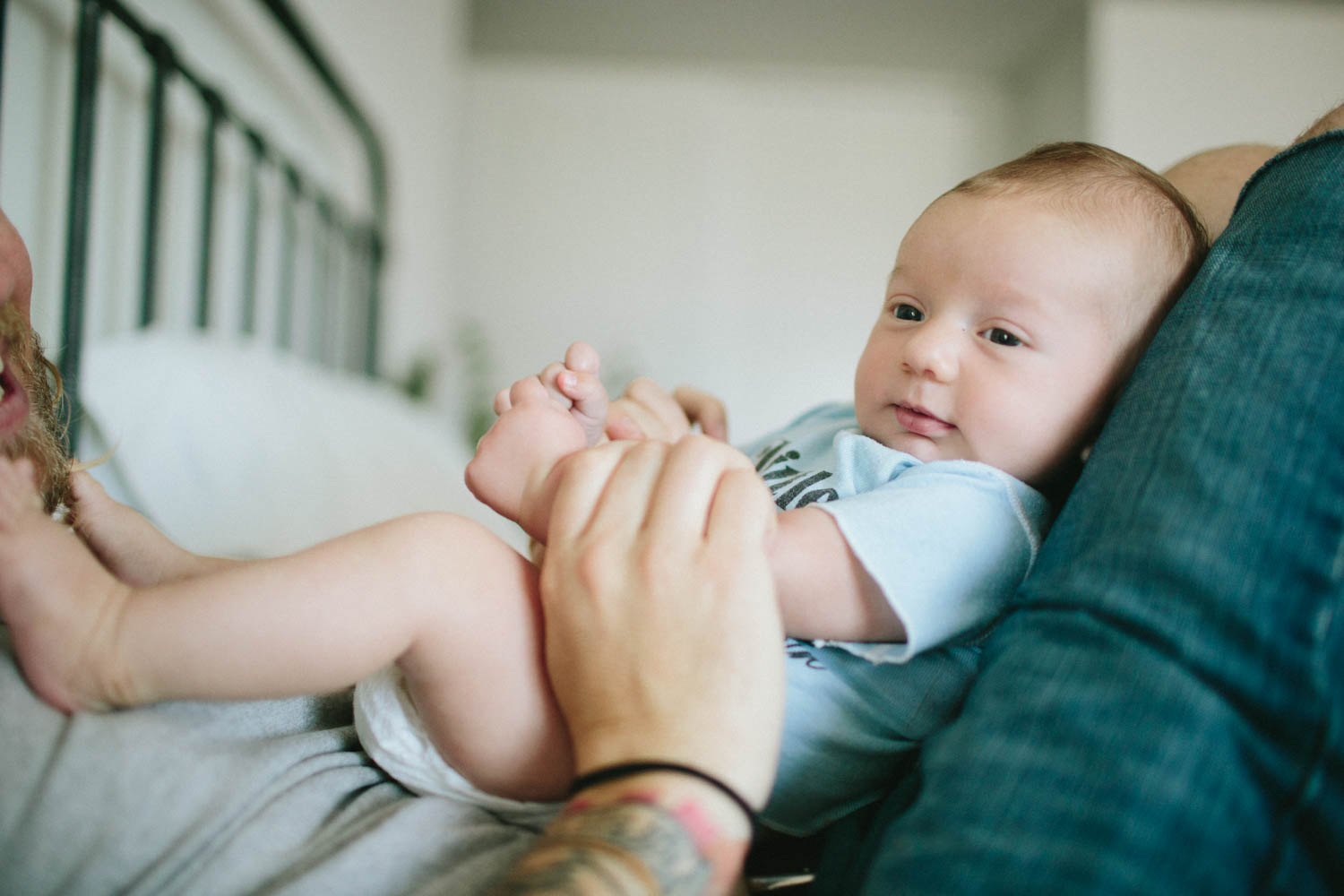 I'm no expert on raising children and I'm far from having this newborn thing down because there have been tear-filled days and tired bickerments and all the other shit that comes along with adding a third child to an already chaotic household. While we are the first to admit that our children, in general and in varying degrees, are the biggest shits at the table, we've been rather blessed when it comes time to put them down for a nap or to sleep at night. And I'm sure it has nothing to do with what we've done or haven't done; I'm sure it's the luck of the draw more so than anything else.
With that said, there are things we have done that I think were helpful. And this third time, especially, (thus far, at least) has been rather seamless.
Here's what's worked during the night:
Breastfeeding in the side lying position. While I'm not comfortable falling fully back to sleep while Sonny is nursing, it's nice to at least rest and keep my heart rate on the slow side. Each time I have to get up to nurse, and subsequently raise my heart rate, I've found it harder to get back to sleep.
Using a white noise maker. I've always felt that doing so signals when it's time to sleep in addition to drowning out any excess noise. But drowning out the excess noise takes a backseat to signaling that it's time to sleep. As a matter of fact, we do very little to create a quiet environment, other than the white noise maker. And thus far, when it comes to Sonny, we only use the white noise at night. During the day we've gotten him accustomed to napping whenever and wherever he is, whether it be in his carseat or on the floor and in spite of whatever it is going on around him (usually rough-housing).
Keeping the TV off. With Hooper and Van, I used to sit on the sofa in the wee hours of the night and watch TV while I nursed them back to sleep. I remember the Olympics were on the summer Van was born and served as the perfect midnight treat. But it's also hard to flip the switch and fall back asleep so this go-around I've considered it off limits and prefer to maintain the sleep environment for both of us.
Co-sleeping. Totally an individual preference. What I will say is that it sure is easier in these early days to not have to get out of bed. There's nothing like getting back into a bed that has since become cold. I much prefer to roll over, position Sonny in a side lying position, and feed him while I too drift just slightly off rather than to get up and leave the warmth of our bed only to return to cold sheets. As soon as he starts to sleep for longer stretches, however, we will move him to a crib. In fact, we've had intentions to do so already as he's waking less and less during the night; but with an impending move later this summer, co-sleeping is just what works best for us. In other words, no need to break out the crib if we'll have to break it down again in a matter of weeks.
The wombie. We've used one of these after spending months struggling to maintain a good swaddle with a blanket when Hooper was a baby. It was so frustrating. Enter, the wombie. It's been a dream. I also think that once Sonny is zipped up and straight-jacketed that he knows it's time to sleep. The more sleep signals this early in the game, in my opinion, the better.
What kinds of things have you done to help your infant into a sleep pattern?