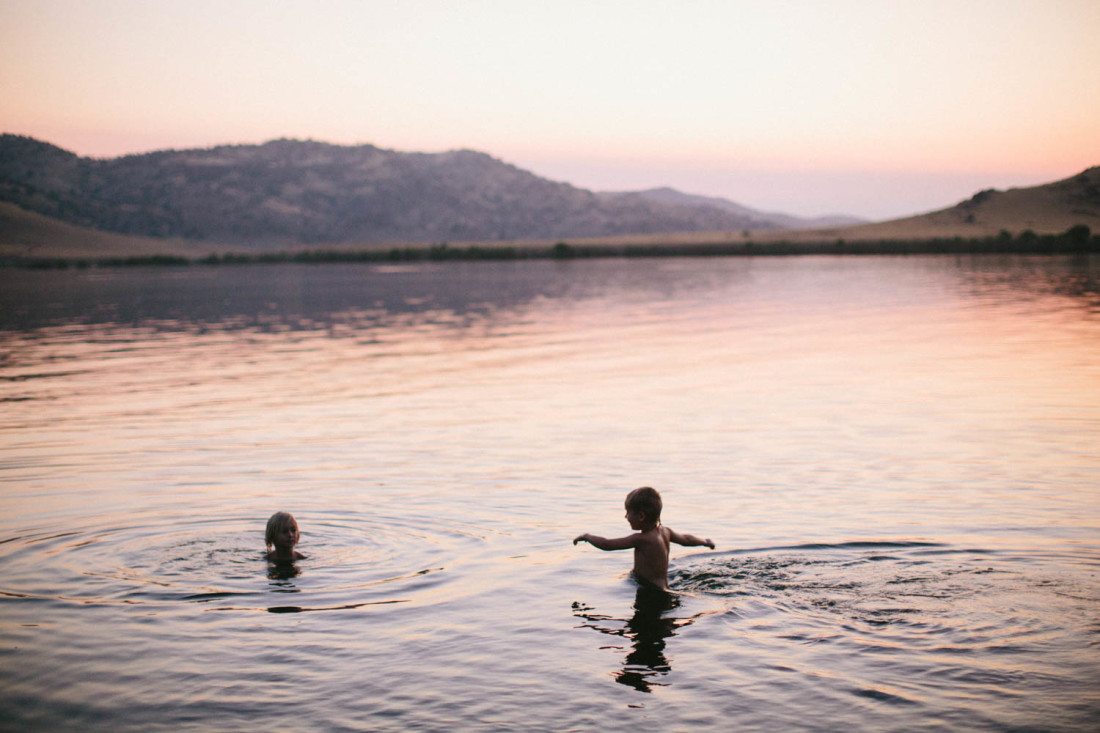 We're not big on celebrations over here; well, not in the traditional way, anyway. Take birthdays, for example. More specifically, my birthday. Where the only gift I opened from Willy was a box with a folded piece of paper with a picture of a barn located just outside of Sequoia. Presents by way of experiences, if you will. And some chocolate covered caramel.
We had intentions of making it up the mountain until we saw the outline of the road, which resembled the scribble scrabble of a two year old more than it did a paved path. And given our past experiences with Hooper and his upheavals from the mere turnabouts in Tijuana, we opted to stay lakeside instead. And when taking the majestic sunset each night, I can't say it felt like we missed out.
I'll be sharing more from our trip to Springville soon. Still trying to get caught up here with all we've had going on as of late.
And on the Childhood Unplugged front, you may be interested in our latest feature of Deborah Parkin, which you can check out here.
Please join me in supporting the other photographers participating in the Childhood Unplugged movement by clicking here to see all our submissions. You can also follow us on instagram (@childhoodunplugged) and be sure to use #childhoodunplugged for a chance to be featured on our Instagram feed.