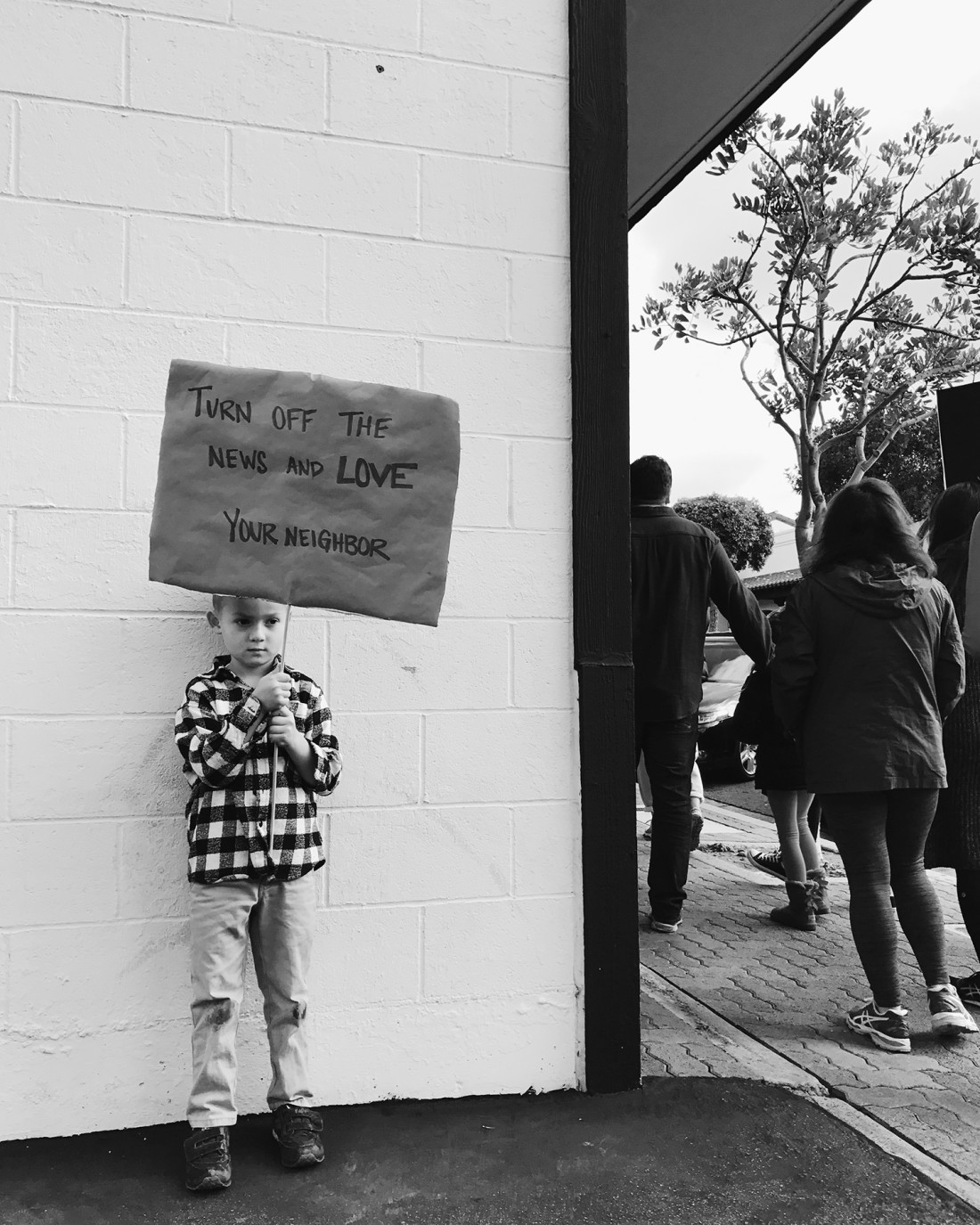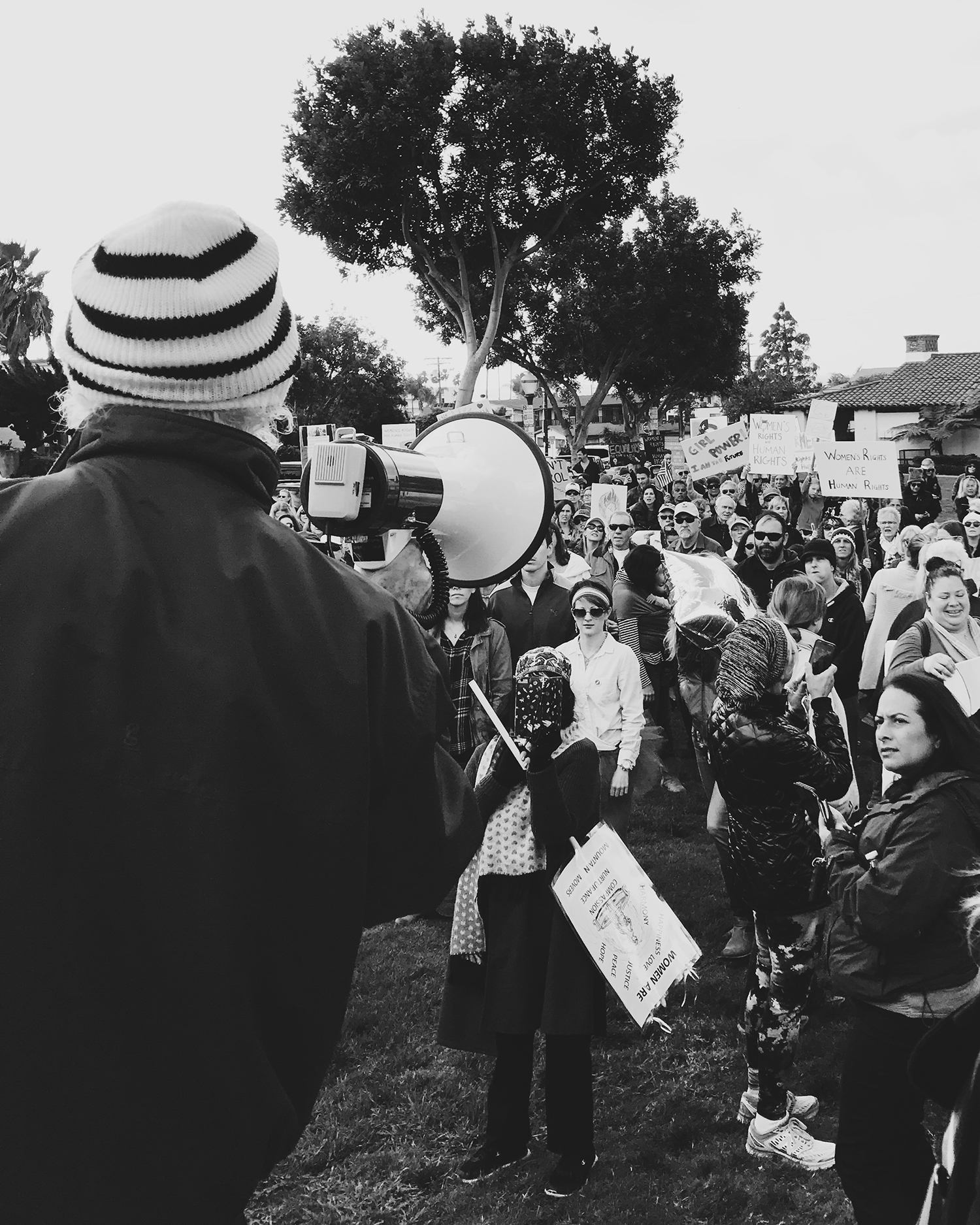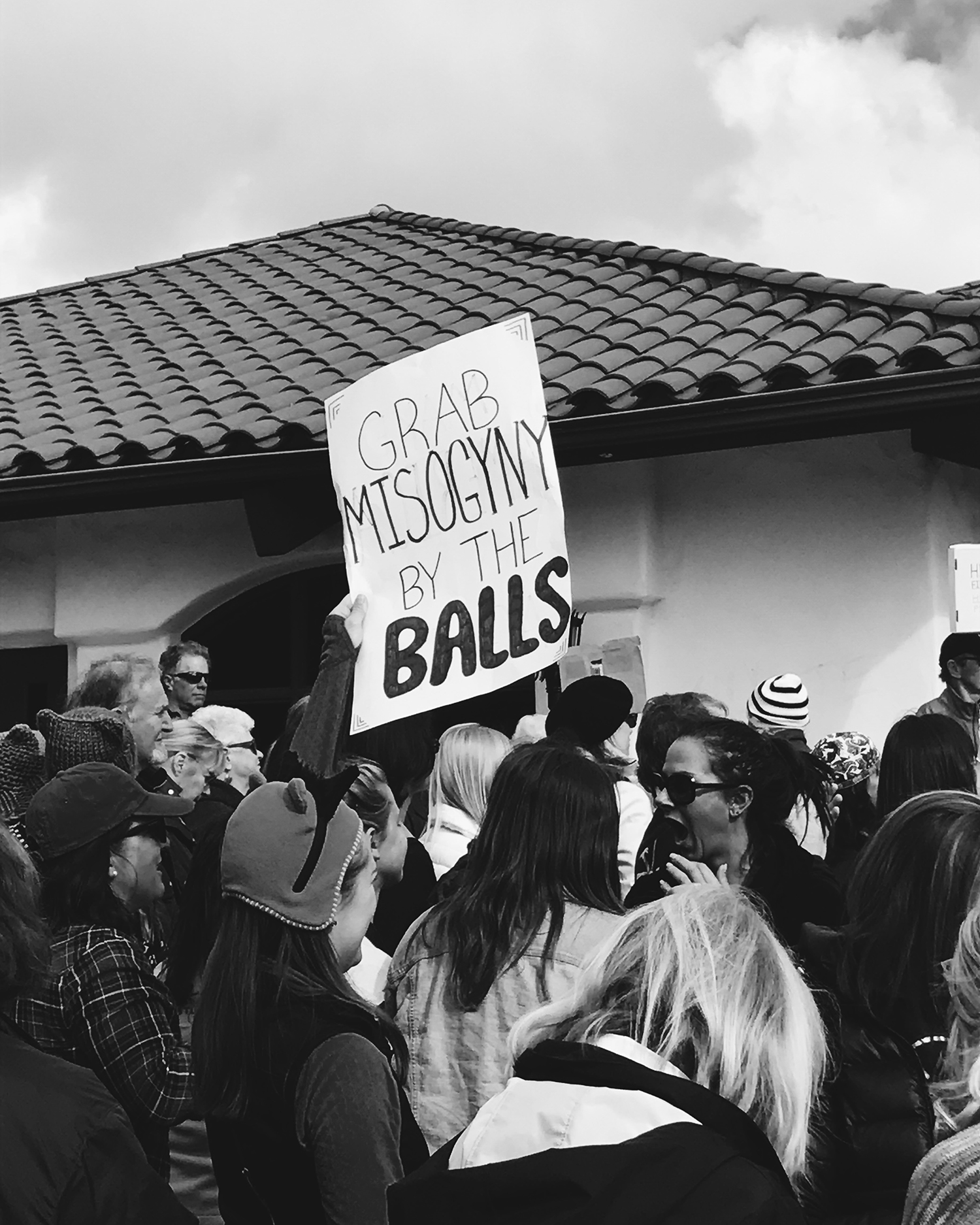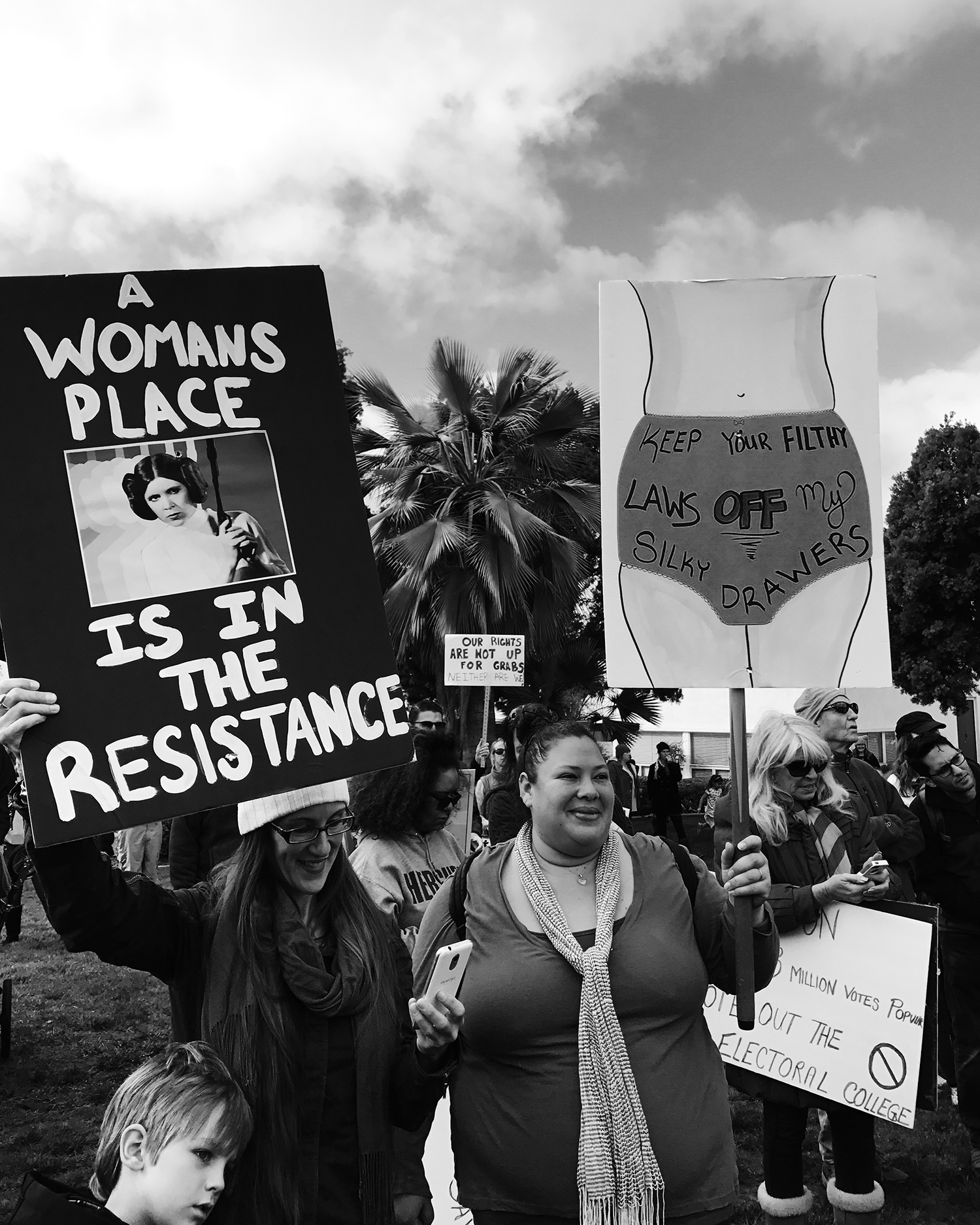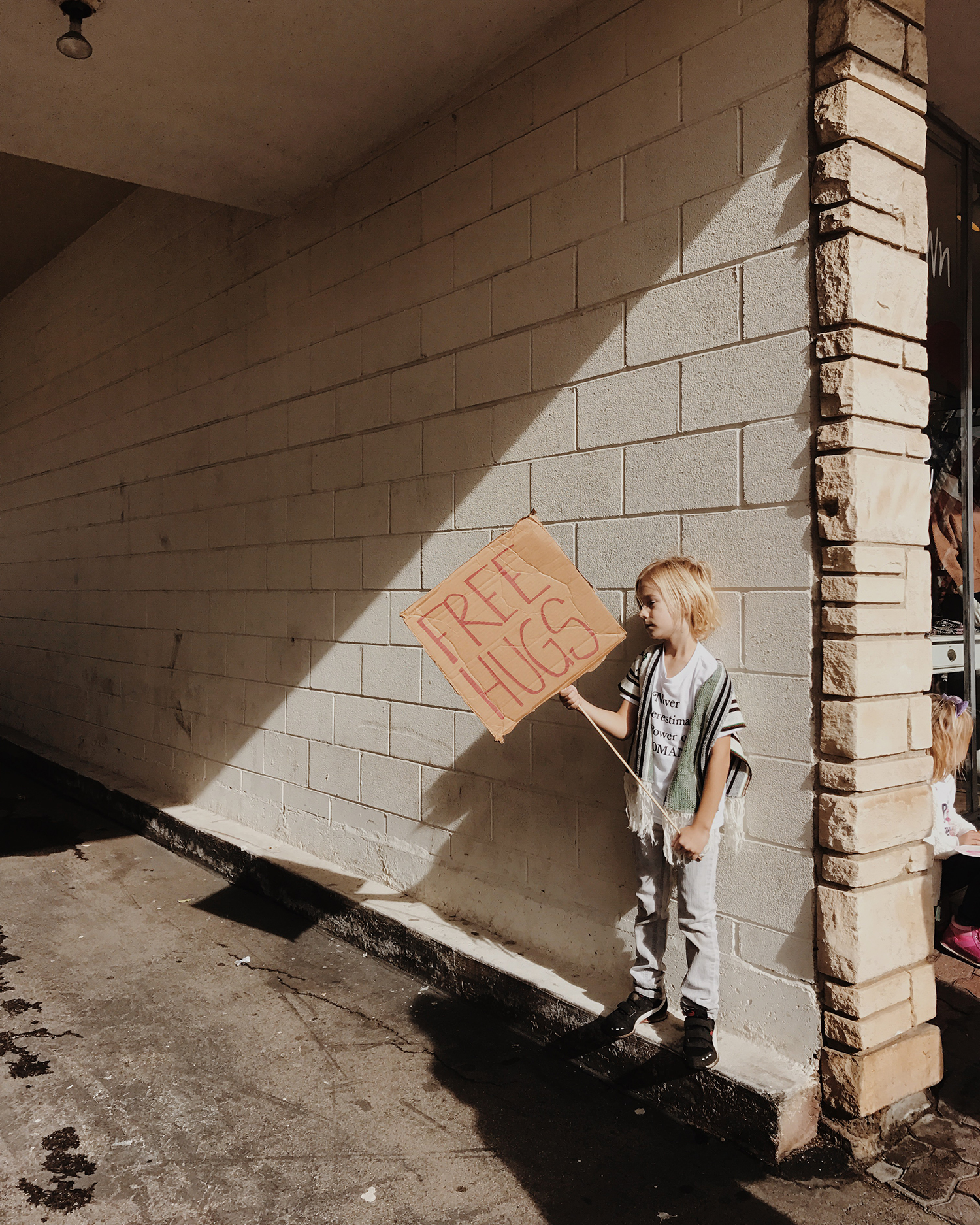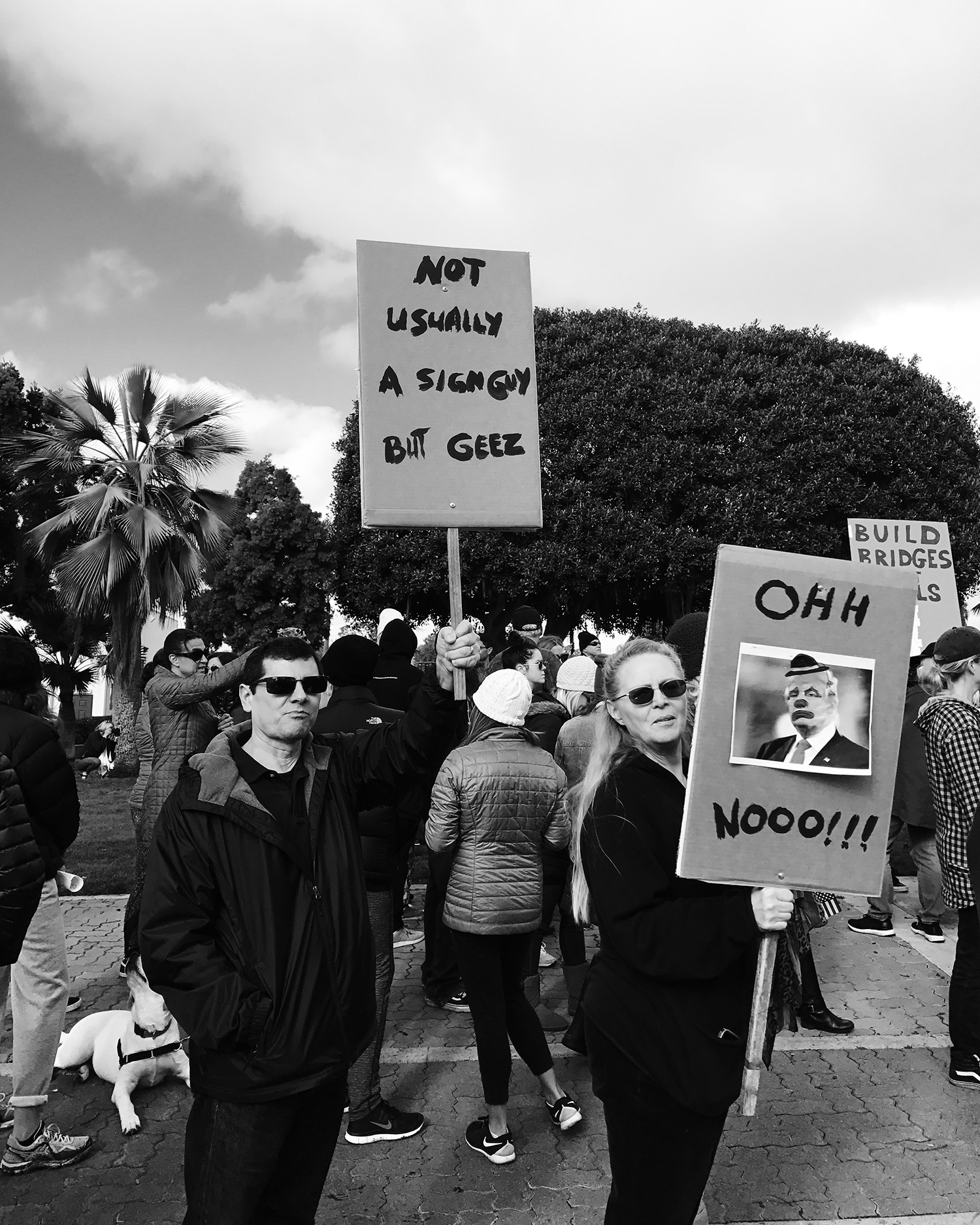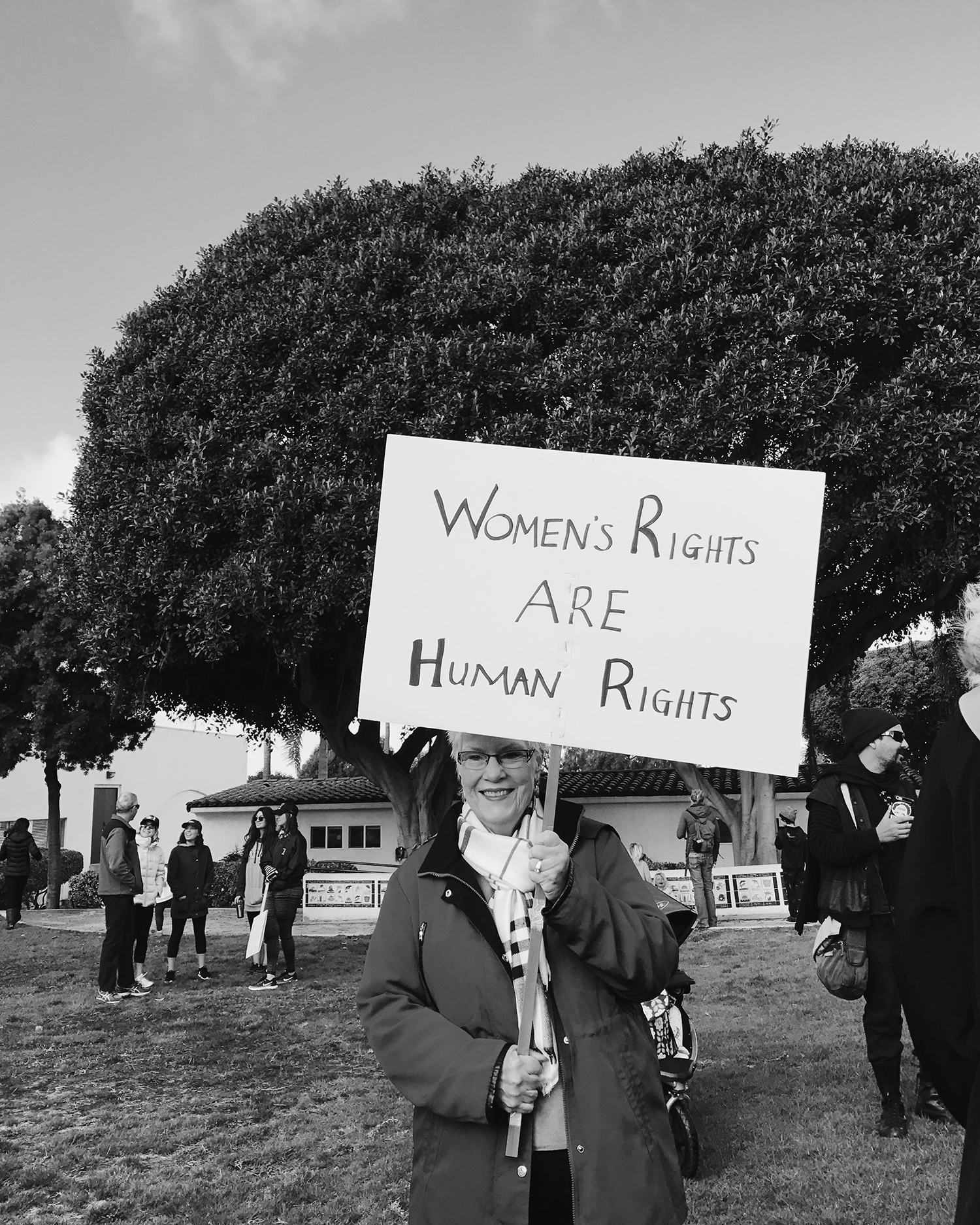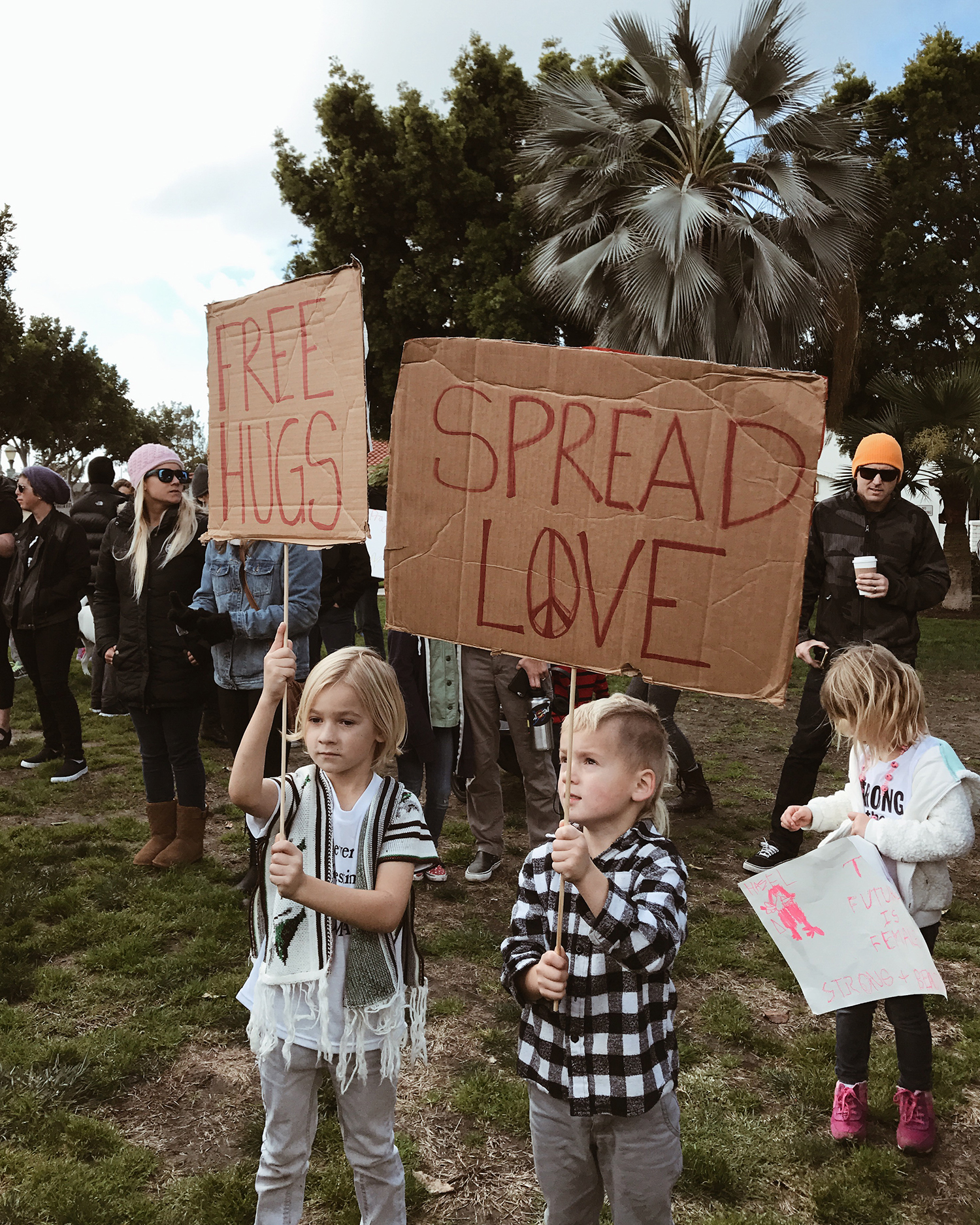 Hot damn the topic of politics can bring out some rippin' and roarin'. While the majority of what people posted on social media (and by 'social media' I mean instagram because I'll be damned if I have time for anything else these days) seemed to be with good flavor, I have a twinge of a bad taste left from a few of the comments on one image I posted on our shop feed as well as some of the other less-than-supportive sentiments I came across on the feeds of others. And it's just like those bad tastes to ruin your palate all together, isn't it? In any event, we marched the good march; not so much in protest because what's done is done. But we marched for solidarity.
I had intentions of attending one of the larger marches but having just come back from Arizona the night before after lying Willy's beautiful grandma to rest, the local march here – in San Clemente – was about all we could muster the energy for. And in hindsight standing amongst our local neighbors and fellow sisters was meaningful in a way that I needed.
It was fast and rather uneventful; the boys chasing their sweet friend Hazel, Sonny drifting off to sleep, and the rest of us walking amongst the honking horns in a sea of homemade signs reminiscent of so many that came before them; we shall overcome, a women's place is in the revolution, and so on and so forth.
Prior to the march, I spent time talking to the boys about what it means to be a woman, a human, and how we can better support women and each other. For me, it's not about bashing our new President as much as it is about talking about what's right, what's fair, and what equality means. We talked about respect and compassion and what those seemingly cliche words mean. We talked about embracing differences and practicing tolerance. All concepts worth introducing, regardless of the weight they carry.
And so, they carried their signs, they gave some hugs, they marched. But mostly they ran and laughed and played. Because while we're busy working on their future, they're busy staying in the moment.
—–
An addendum: I think so many of us harbor good intentions but meet road blocks when trying to transition said intentions into any sort of meaningful action. The sheer volume that turned out to the marches is great, but for many, it ended when the march ended. And not so much out of apathy but out of paralysis; paralysis stemming from just how big the issues we're facing are. So big that it's hard for any one individual to conceptualize what needs to be done and so, many of us end up doing nothing.  I've been mulling over a few ideas in my head in ways I can help and contribute on an individual level. Aside from the teaching I'm doing at home, because that goes without saying.
How about you? Any ideas of how to take action?
All images shot with my iPhone after taking my camera out only to realize I had no battery life. Ho hum. Long live the iPhone.