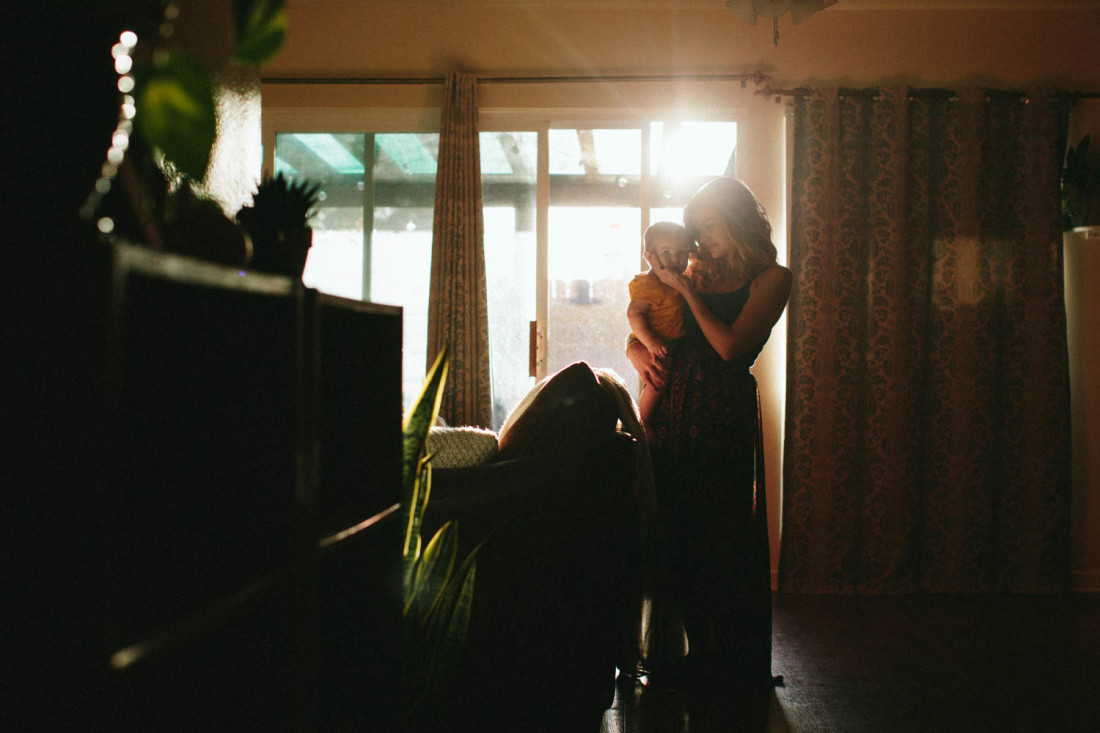 There usually is no rhyme or reason to nerves before a shoot; sometimes I feel total confidence and other times I feel timid about knocking on the front door and inviting myself in to take charge in a home I've never been that belongs to people I've never met. I didn't have nerves going into this shoot so much as I felt pressure on myself; Kelsey confiding beforehand that she's followed my work on instagram for sometime and never imagined actually getting a session with me ::gush gush:: . Though, in hindsight, I like the challenge of living up to a perception someone may have of me (when it's a good one, of course). In any event, any pressure quickly dissipated; the way it does when met with warmth and sincerity. This family, they're kind and gentle and bashful and humble and yet, somehow, still natural even with a camera in their faces.
We had plans of heading to the beach for the second half of the shoot but given the unpredictability of the beach weather this time of year, the wind had other ideas and we ended up staying at their house for the full session; which I really think was best anyways. Shooting in-home being far-and-wide my favorite location.
Interested in booking me for a session? Shoot me an email: ashleyjennett @ gmail.com.