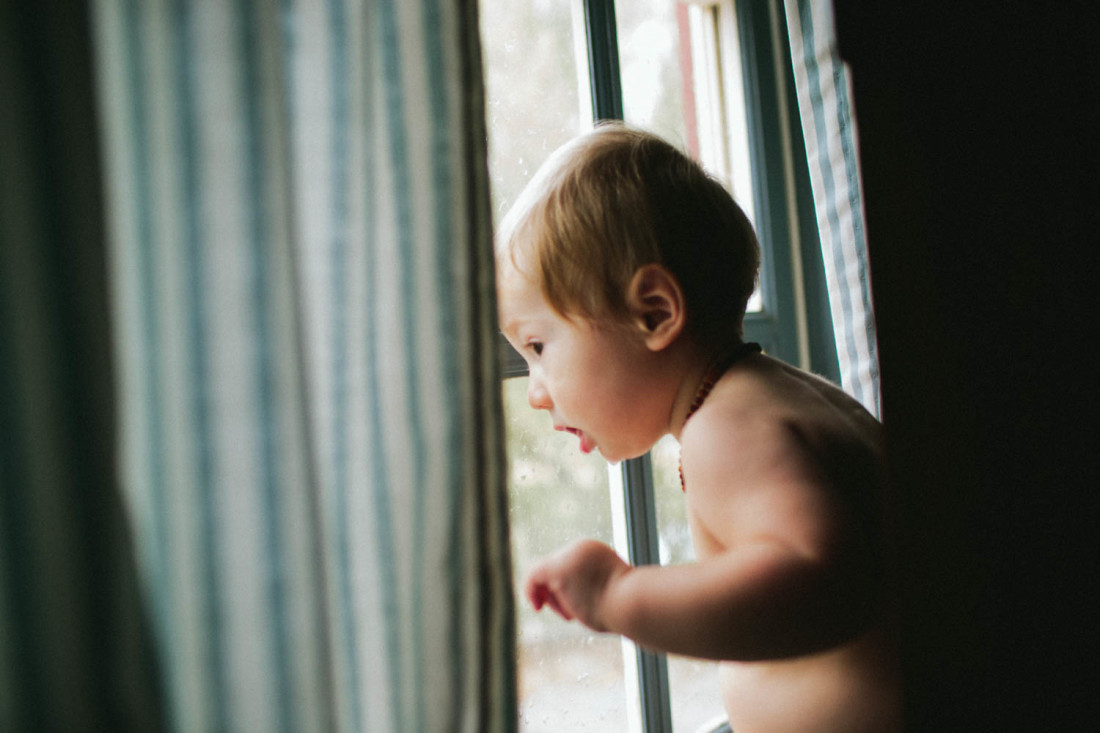 Growth & Appearance: You hair is lightening, but still brown. It is fine like Hooper's but similar to Van, you have a lot of it. And it's long. As in you seemingly will need a haircut soon. Or we'll just let it grow. TBD. Your eye color still has me scratching my head. Still no teeth, but your upper gums are swollen and white and at least 4 teeth are ready to pop through any day now. Or at least I'm guessing any day now.
You're in size 4 diapers and have grown out of 12 month clothing a while ago so I'm buying more 18-24m, which is a little big but a nice amount of room to grow into.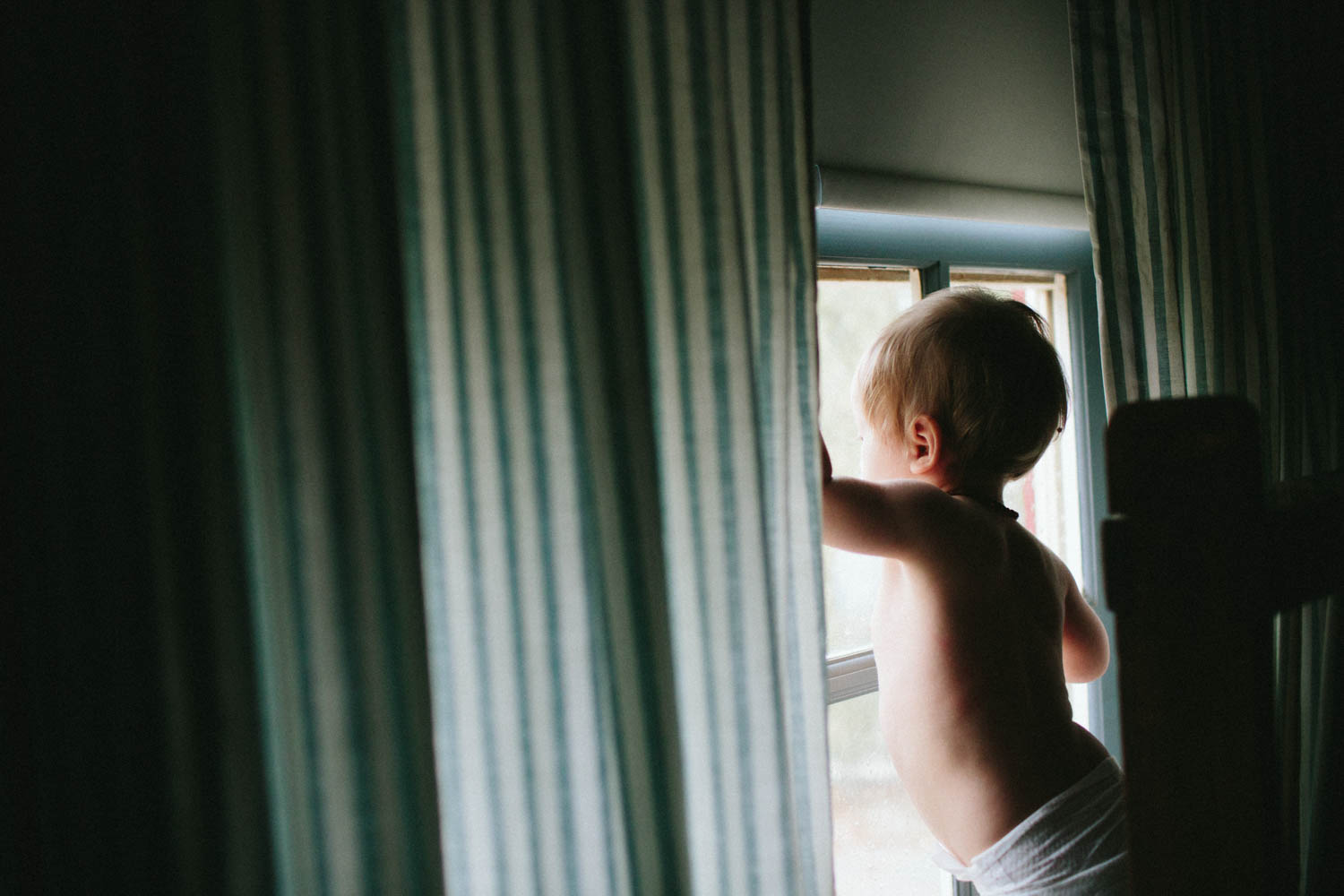 Sleeping: I can't remember the last time you woke during the night and am happy to say those days are behind us. Every day is more or less the same and the predictability is nice. You wake up around 7:15am and are ready for a nap around 10:30am. If you're not awake by 2pm, I wake you up but usually you're already awake and just sitting quietly in your crib. You run amuck and are ready for your evening nap around 4:30pm. I wake you up around 6pm because there's just not enough time in a day for all these naps. Ha.
We moved your crib out of our room mid-way through your 9th month. The transition was seamless and you're now sharing a room with your brothers.
Generally you're awake when I put you down for the night and you go to sleep on your own with ease. You're a blueprint of both of your brothers in this sense.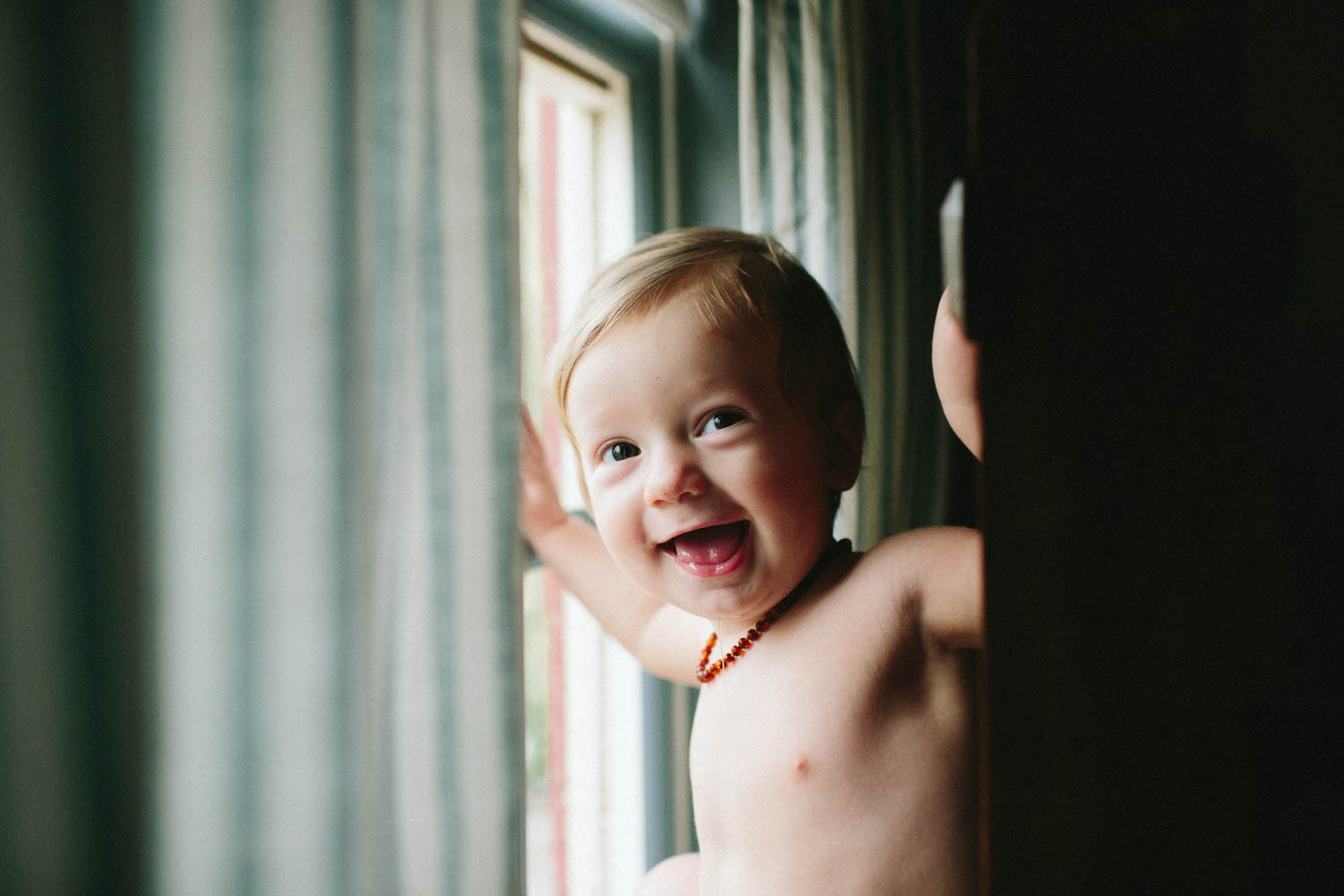 Eating: Breastfeeding can be a struggle at times. I feel as though I should have mentioned this months ago as it's not necessarily a new development. To keep your attention I feel like I need a bottomless bucket of distractions set to the side of me, to distract you enough to get you settle enough to eat. It's probably a sign that I don't need to feed you as often as I do and we have cut out another feeding, so I think we're working to find a middle ground. I feed you 7 times a day; first thing in the morning, before and after your morning nap, before and after your afternoon nap, before you go to bed, and then before I go to bed.
You still love solids but aren't as agreeable as you once were. If you don't like what's in-front of you, you throw it wildly off your highchair. Your favorites remain the same: banana, avocado, sweet potato. You now like apples and berries so long as they are warm and soft. You're not the fan of vegetables that you once were; you'll eat a few, but you're not a bottomless pit for broccoli like you are for banana.
We introduced scrambled eggs and you love them.
You eat three meals a day.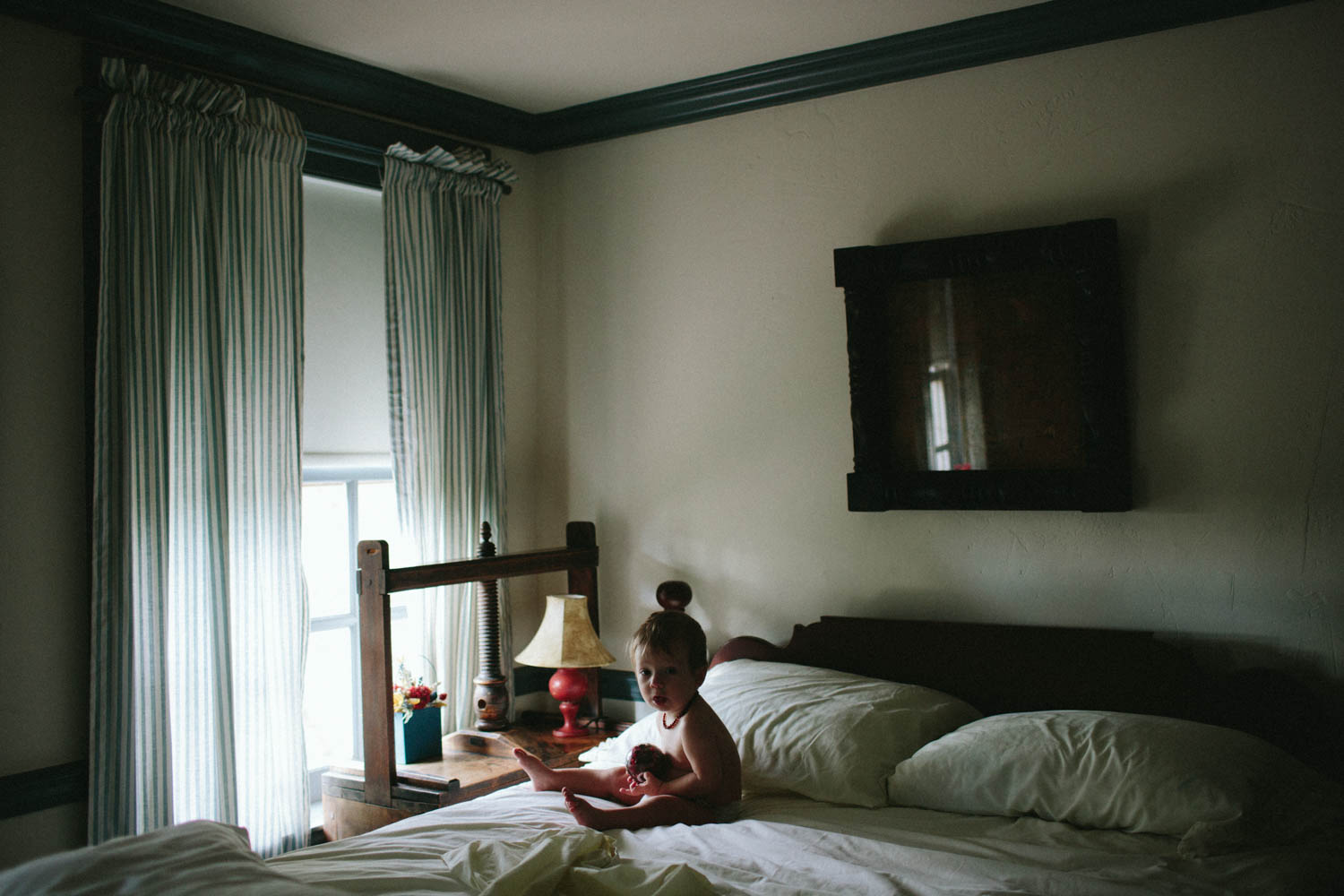 Development: Last month made this month look more-than-promising in regards to walking but lately you're simply not interested. You can walk with a push toy and enjoy doing so. And you've taken several consecutive steps here and there. But your main mode of transport is still crawling. You're more speedy that way and lower to the ground, which serves your need to put every-damn-thing-in-your-mouth well.
You can stand for minutes unassisted and like to do squats, where you bend slightly at the knees and push back up again. You can also squat all the way down to pick up a toy and stand back up again.
You wave on command and it's the sweetest wave we ever did see. But you're stingy as all getup with your kisses; you've given ten and refused hundreds.
Jimmie came running into the room the other day and clear as day you said "dog-gee". We did a double take and were just about to write it off as coincidence until you repeated it, clear as day, about five times in a row. We think you also say "bye" but aren't totally convinced just yet.
You nap often but when you're awake you're moving a gazillion miles a minute. If left unattended for more than a minute, you're most often found at the base of the stairs or – if you're near a bathroom – at the toilet. You can climb all the way to the top of the stairs in seconds flat.
Bathing you is an absolute nightmare. You throw yourself all over the place, could care less about going under water, and have zero hesitation to pull to stand on every slippery surface. In fact, as soon as you see the water filling you're at the baths edge, ready to launch yourself overboard head first. The sink may be the best bet but I'll be damn if there is ever a time it is clean and empty.
You're more independent and are able to entertain yourself for a bit when we have to put you in the gated off area. But the more I walk by you, the more pissed off you get. In general, if you can't see us, you're fine but if you see us, you want us. Especially me. Cuz, well, I'm still your numero uno.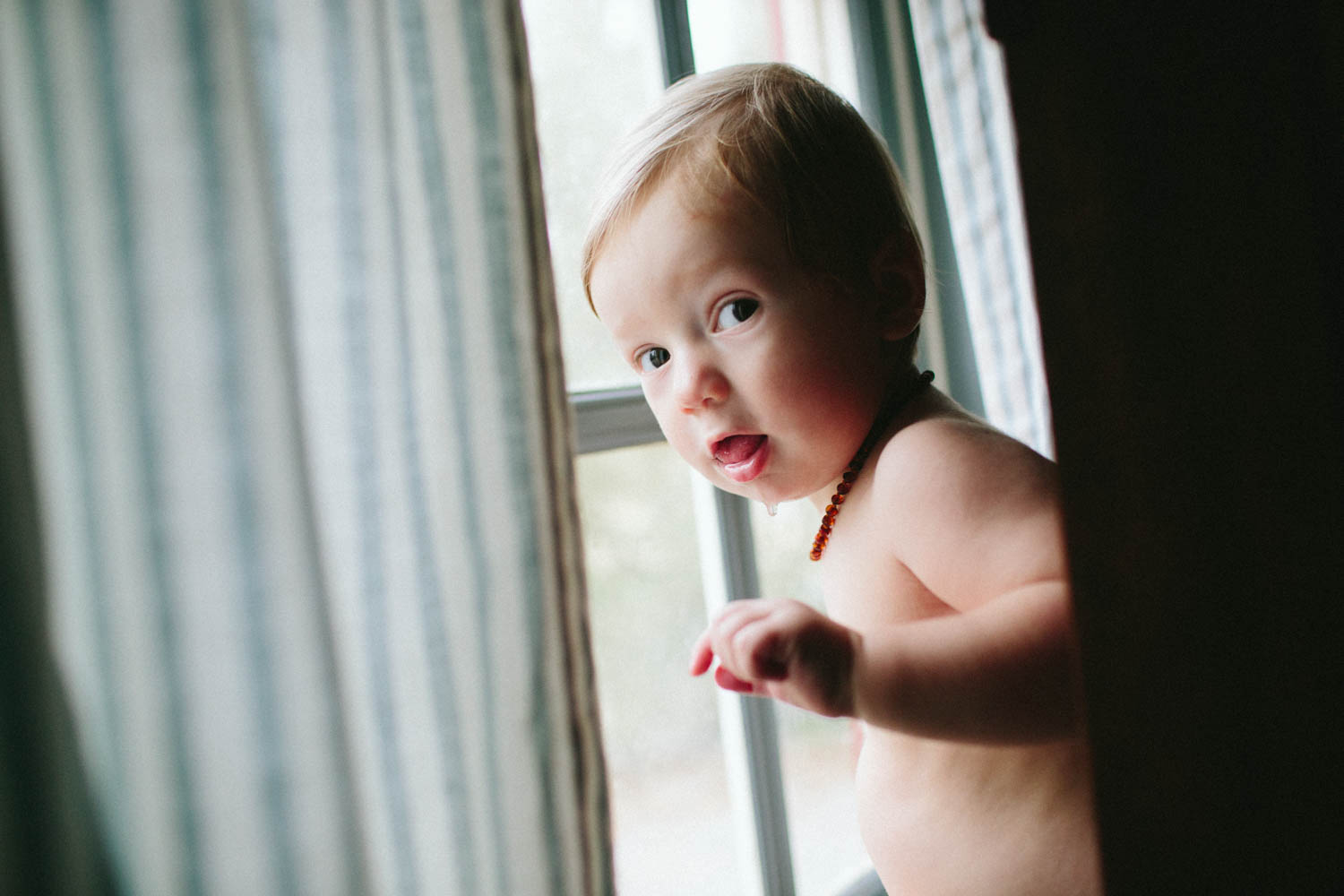 Favorites: The stairs hold your attention more than anything else these days and if you had your way you'd spend your entire day climbing the stairs. I only wish I had the same passion.
You love being chased and teased. Remotes and iPhones still rank high on your list. And me, you love your mama. But really and truly, the stairs rule all.