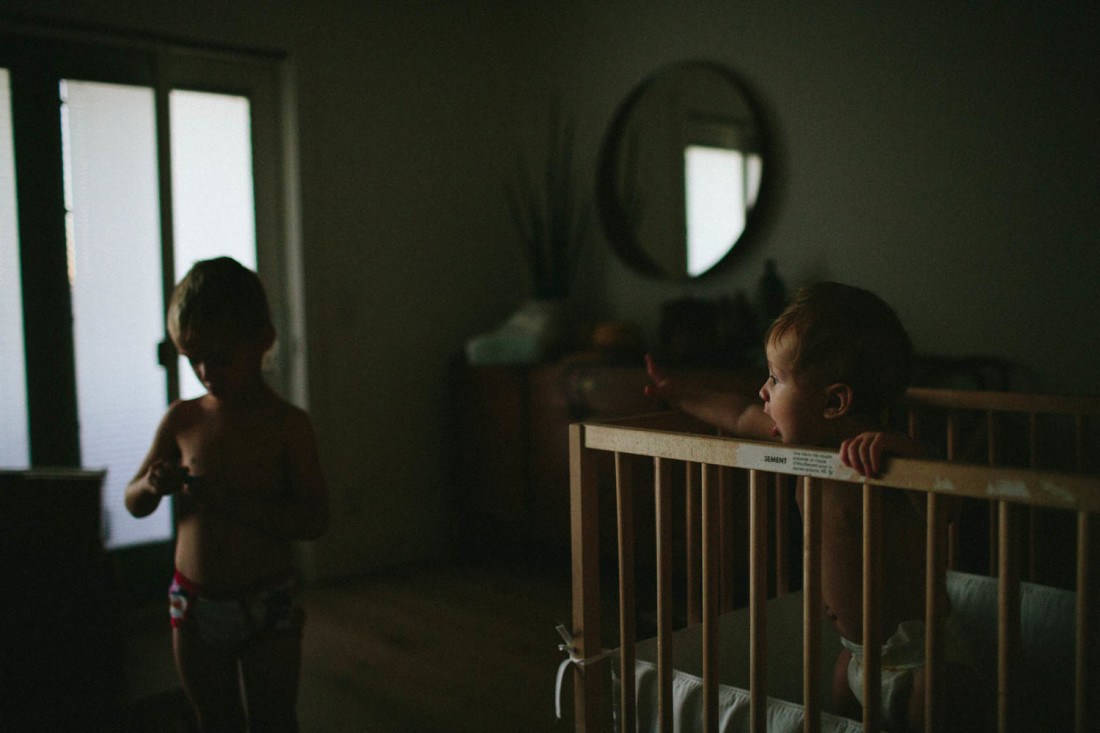 Growth & Appearance: We went to your 6 week checkup with the helmet in hopes we'd be told that you no longer need it but loandbehold we've been told another 4 weeks, at least. You're cute as can be but we're tired of not seeing your whole face and the head butts are starting to hurt and your head is super smelly and the way it presses into my collar bone when you want to cuddle kinda hurts. That said, we hope you enjoy your round head for the rest of your days.
You have a good head of hair, more hair than I recall either of your brothers having. It's a light brown. Your eyes are hazel, I think.
You're in size 3 diapers and size 6-12m clothing.
No teeth.
Sleeping: I had all the intentions of moving you into your brothers' room this month and then daylight savings hit and threw a wrench in that plan. Whereas before you were sleeping until after 7am, now you are awake and ready to go around 5am or 6am. This is changing now that we're adjusting but those first few days, where you were ready for your morning nap at the hour I was ready to actually get out of bed, were hard. And long. Hoping we can get back on track and make the move this month.
You're now taking two naps a day; one in the morning, around 10:30am for 2-3 hours, and another in the afternoon, around 4pm for 1-2 hours. Though I should note that the second nap is hit or miss.
We packed away the wombie after I found you in your playpen sitting straight up like a little caterpillar. It was time. And you adjusted just fine.
Breastfeeding still puts you to sleep at night but you'd go down easily either way these days. You're awake after the feed before your morning nap, usually, and you don't fuss at all when I put you down.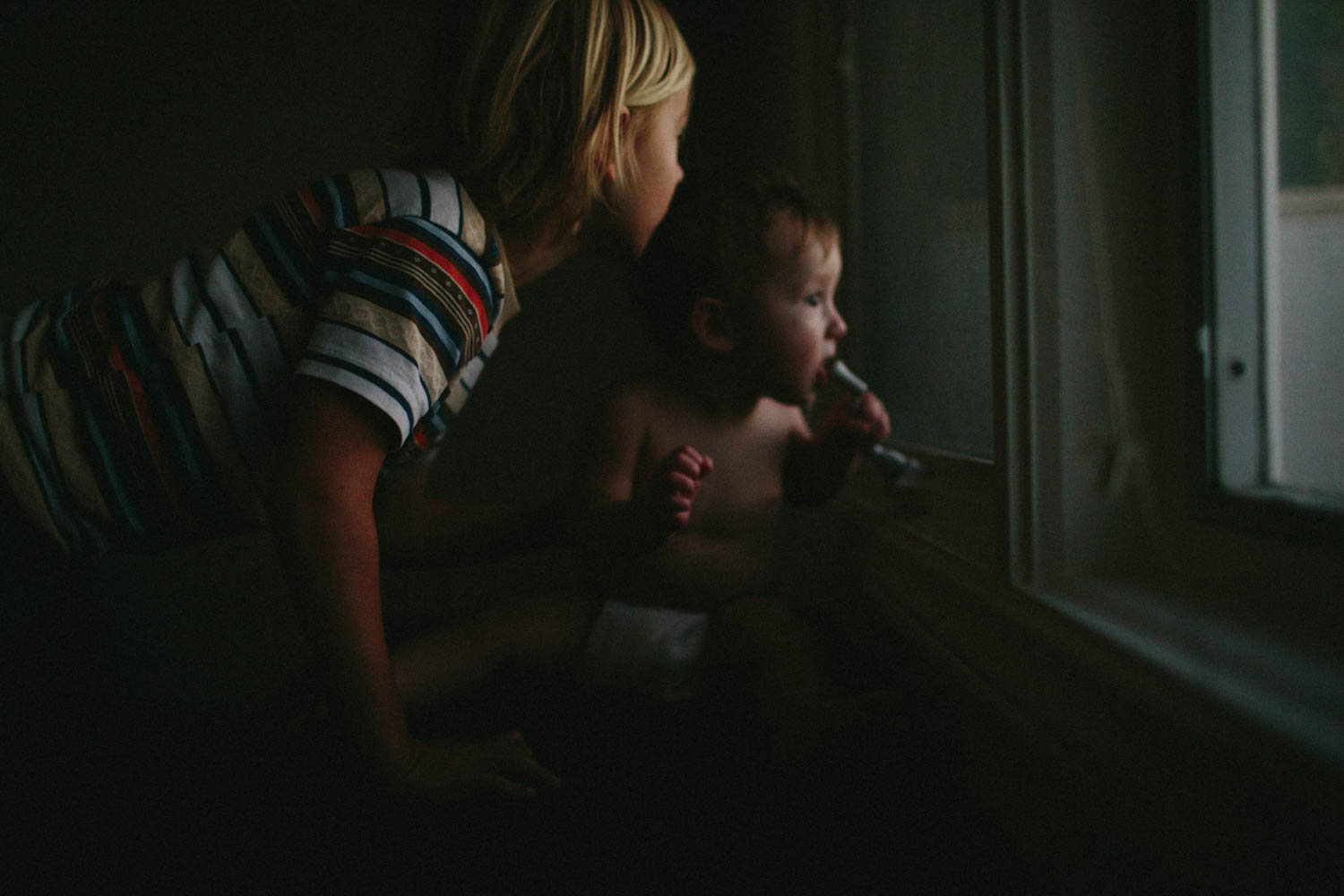 Eating: You love solids and tend to favor vegetables over fruits. Some of your favorite foods include: squash, zucchini, spinach, broccoli, sweet potato, asparagus, banana, avocado. Things that I thought you would love that you're just not into at all: strawberries – or any berries for that matter – and apples. You spit them out. We also give you a small amount of cereal and / or oatmeal. You're now eating three meals a day and when appropriate, you eat what we eat. You love chicken and fish and show interest, in the form of wildly flapping your hands and rocking back and forth as if you were a cowboy on a wild horse, in just about everything we eat.
You breastfeed at least 7 times a day.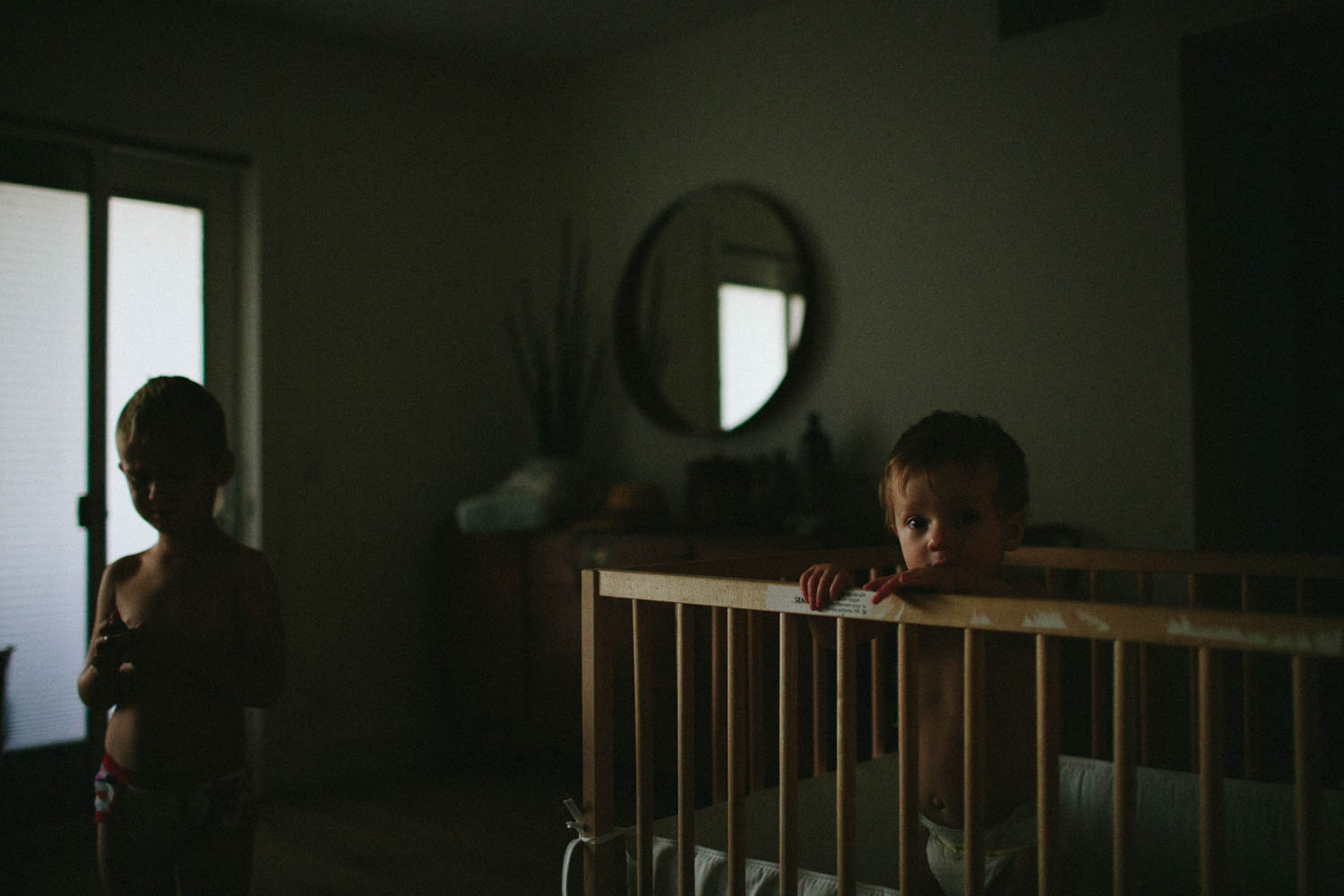 Development: You pull to stand on everything and have started taking a few steps (while still holding onto something) or at least figuring out that you can move your feet while in the standing position. You crawl everywhere and require attention one hundred percent of the time because of how mobile you are.
In the hours you're awake, you're constantly on the move. It's no wonder you've worked your way up to two naps a day; you're non-stop.
You have yet to figure out the single step that separates the kitchen and family room. It's gotten the best of you twice now and the other day I saw you sitting there contemplating giving it another try. You must have retracted your extended arm at least 5 times before crawling away.
We have a little area crated off for you that we use when we have to put you down or can't keep an eye on you. You don't particularly like it and are definitely aware that we're passing you off. You seem to entertain yourself better so long as I'm not in sight but as soon as you see me walk past you, you lose your mind.
You love to cuddle and tend to morph into whoever is holding you.
You suck the thumb on your left hand.
You say 'Ma-ma' but not with any meaning attached. You're very vocal and make a lot of noises and squeal excitedly when you're excited.
At the very end of the month you discovered the stairs. You've climbed up the first step or so. Our neighbors gave us their baby gate and it's time we start using it.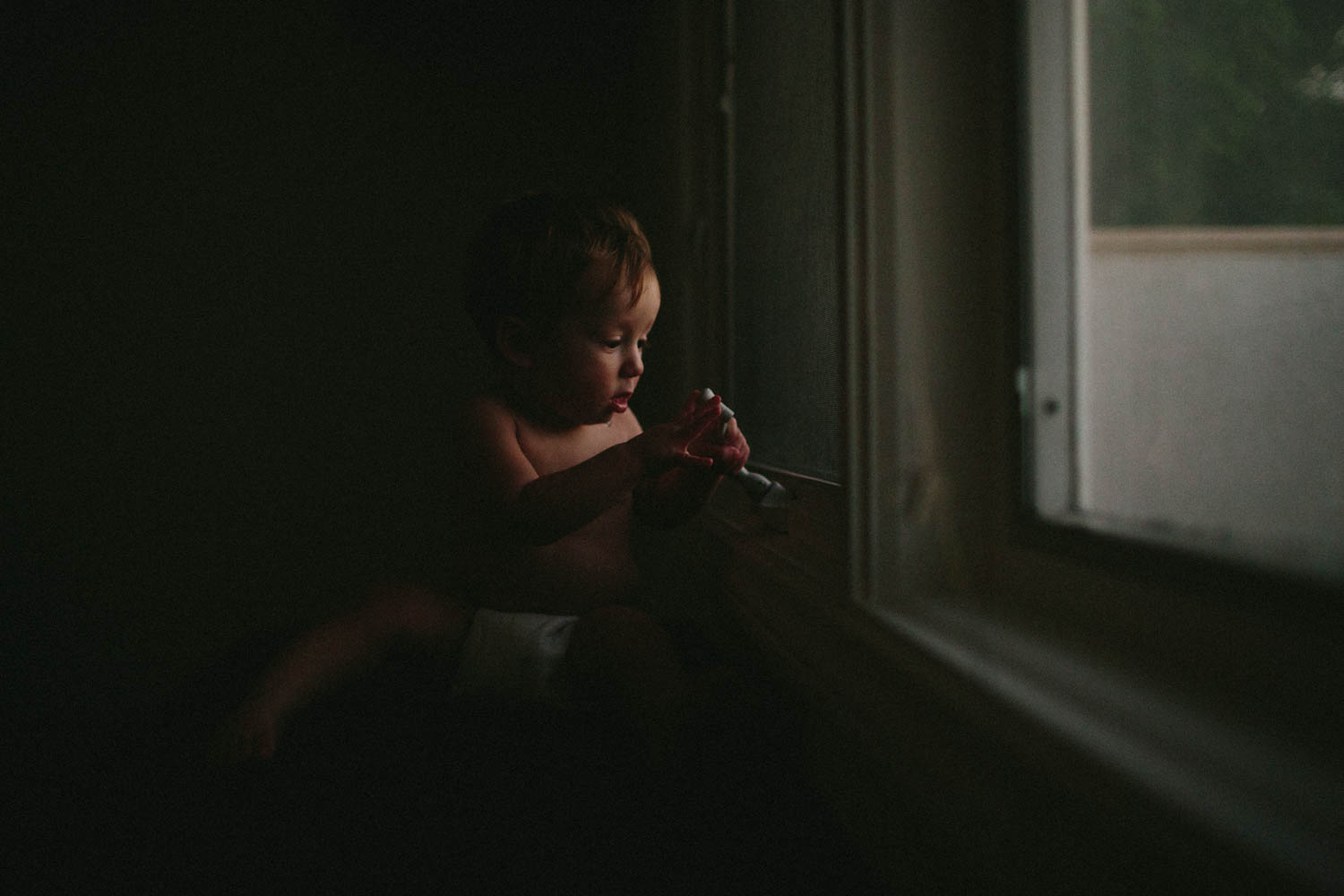 Favorites: The remote controls. Our electrical toothbrushes. Jimmie's bones. And, of course, mama.