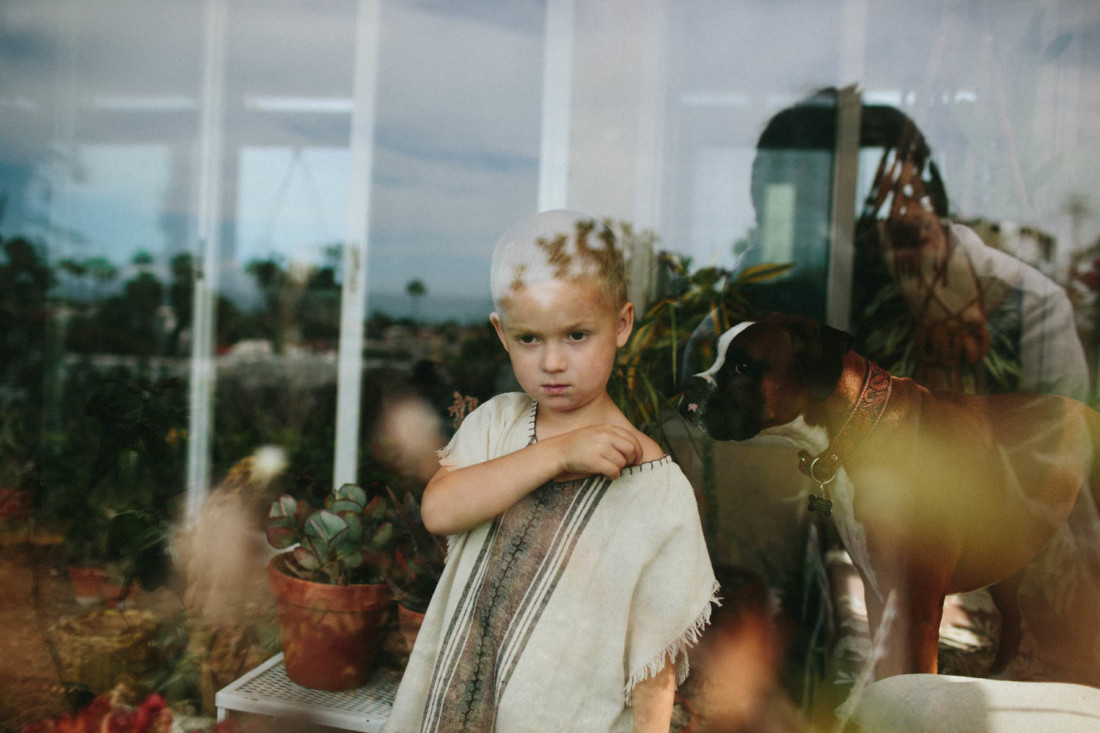 Appearance & Growth:
Your hair is turning more brown and is more aptly described as "dirty blond". I wonder if that will change come summer. Your rat tail is in full effect and is looking rather good; you get compliments on it often. You hate having your hair cut because the little shards of hair make you "itchy".
You have your Papa's build, with a good chunk of meat on your thighs that is so grab-able that we end up squeezing a little too hard at times. We refer to you as "munchy" often. You're dense, with a barrel-like chest.
You're in size four pants and shirts and share shoes with Hooper despite probably being a size or so smaller.
You insist on wearing your cowboy boots often, a staple in your wardrobe since Halloween. You're very particular about what you wear and if you deem something as 'not cool enough', you refer to it as 'too funny' with the same kind of attitude and disgust a teenager would exhibit. You prefer shorts over pants, no matter the weather, mostly because you like utilizing the added pockets n' loops as sword holders. I pulled out a pair of jeans to put on you the other morning and you told me you were going to call the police and that people were going to laugh at you because 'power rangers don't wear jeans'; a defense used often with 'jeans' being the fill-in-the-blank for whatever it is you don't want to wear.
You're always grubby. You care little about food on your face or stains on your clothes. You do, however, have an annoyingly insistence that your laces not touch the floor; even if your shoe is tied correctly, you want the ends of the laces tucked into the shoe so as to not drag or even hang near the ground.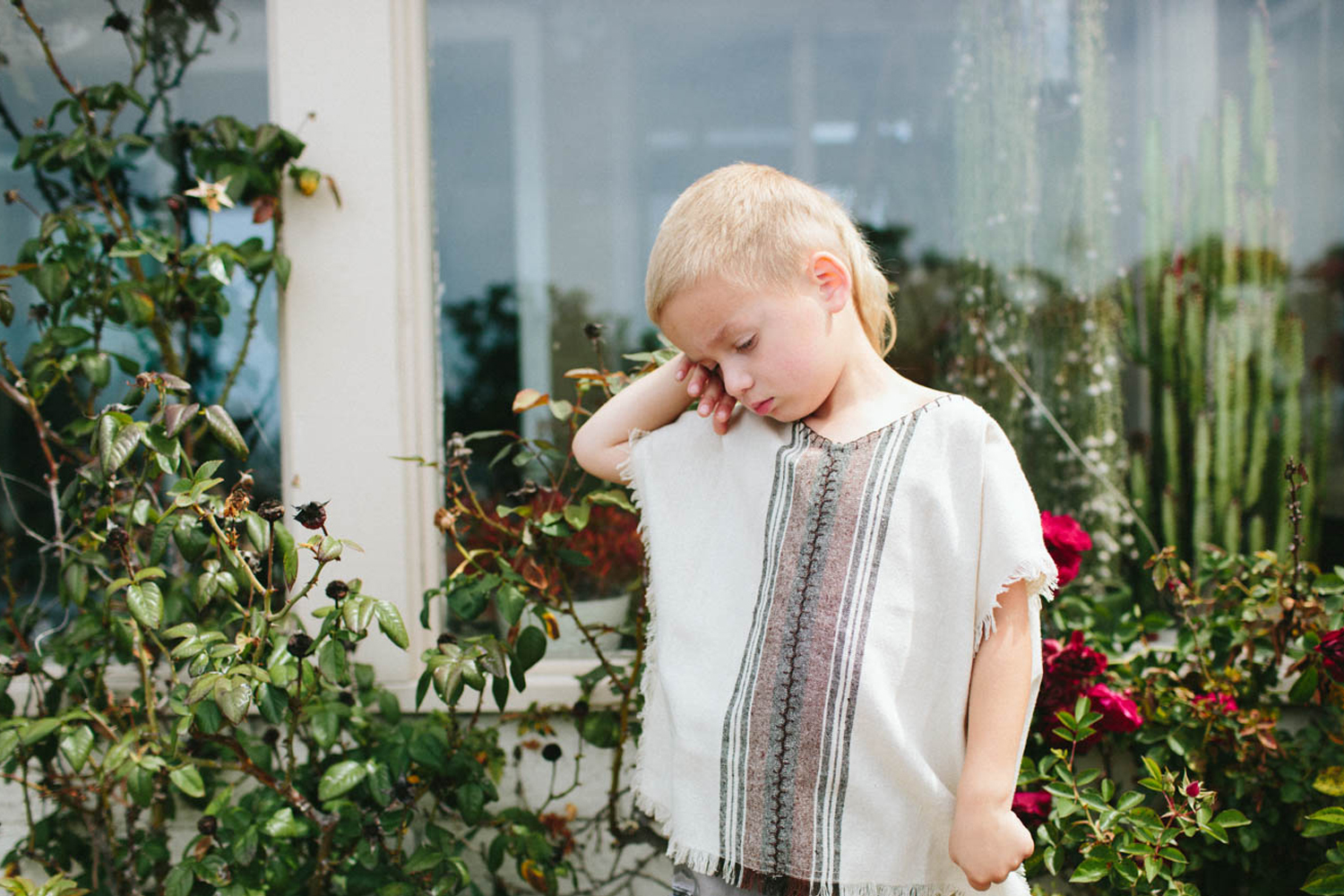 Eating:
It's a wonder most days how we can refer to you as "munchy" when you seem to hardly eat. You're at the stage where everything else holds you attention and sitting at the table for even a 10 second period is nothing short of a challenge. You typically eat breakfast well and then it's all rather downhill from there. You rarely eat dinner. It's frustrating.
When you don't want to eat a meal you say you're 'full' but then proceed to ask for something you do want. Usually dessert.
You drink your smoothies well so long as the straw is of your choosing. Ingredients include: OJ, chia seed, flax see, spinach, pineapple, and strawberries and you always come up to the counter and steal a frozen strawberry during the blending process.
Rewards and encouragement do little to get food in your mouth. The tantrums that follow when you don't get whatever reward offered do not reflect this (you'd think if you cared that much about not getting the reward that the initial offer of a reward would mean something to you, but alas, it does not). And so, eating in general is a bit of a struggle and source of stress.
There was a time when you'd eat, or at least try, just about anything. This is not the case anymore. You refuse things like asparagus and take forever to eat other things, like chicken. Then there's other times we turn away for what feels like ten seconds only to see an almost clean plate in front of you. Point being, when you want to eat, you can eat fast and when you don't want to eat, it just sits there.
Favorite foods: bananas, carrots, oatmeal, bread / carbs in general, raspberries.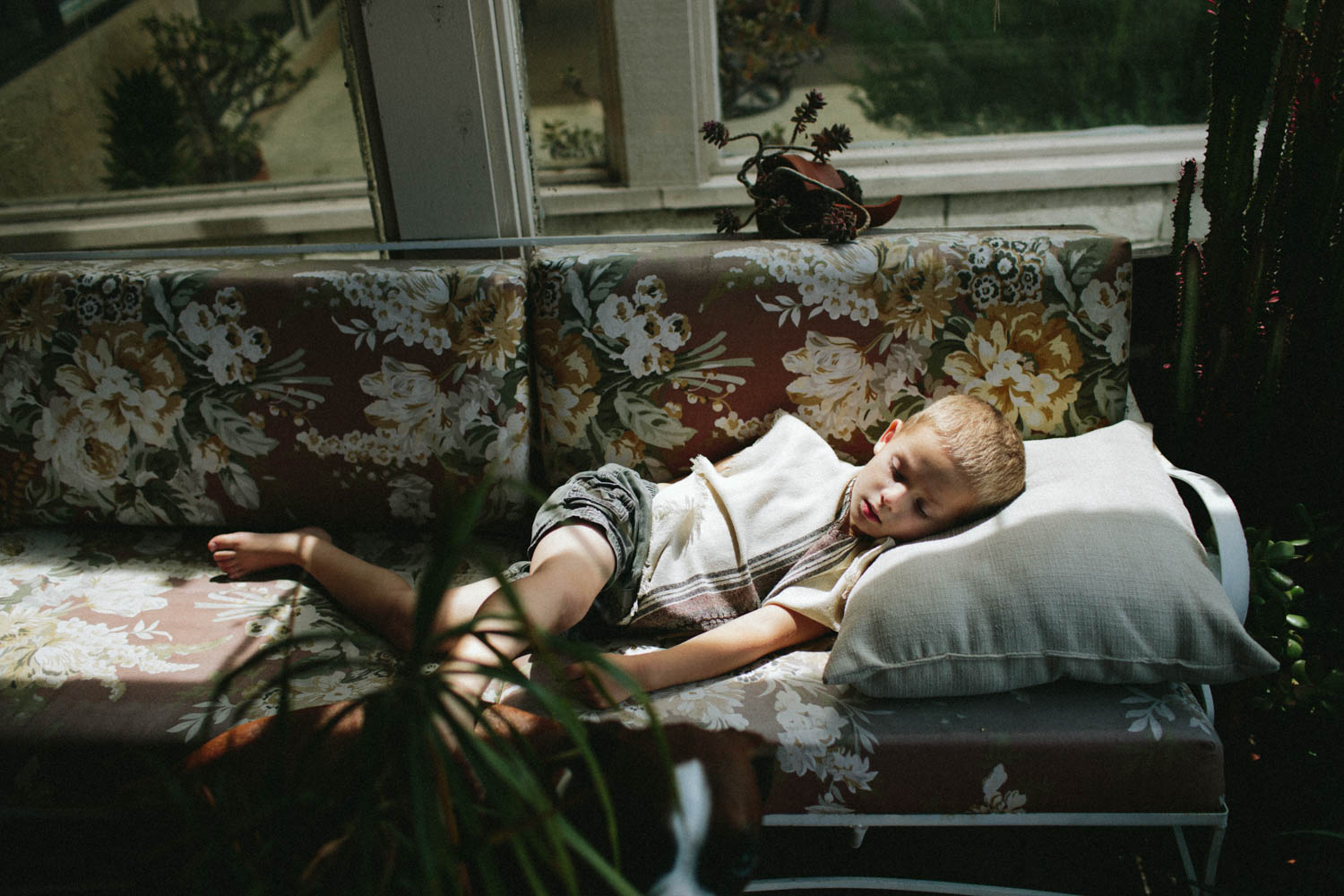 Sleeping:
You nap from about 1:30 to 4pm, which we're ever-so-grateful for. On average you sleep about 11 consecutive hours, from about 8:30pm to 7:30am.
You sleep with your blanket every night, with a changing conglomeration of stuffed animals, toys, or trinkets surrounding you.
You still sleep in a diaper overnight and have gone through periods of not needing it followed by periods of needing it and so, we keep it on. Each morning you like to prove to us that it's dry by grabbing our hand and directing our hand to your crotch. It has a very against-my-will feel to it, yet makes me giggle.
You're scared of the dark and ask often that we keep the bearded dragon's light on, which we do during your nap but not at night. The night light seems to be enough to ease your fears, in addition to the fact your brother is in bed right next to you.
Your Papa gets you ready for bed and then you get in bed, pull the sheet over your head, and hide from me. Every night. It's pretty easy to find you considering all the squirming around and squealing that goes on while you're "hiding" under your sheets.
Each morning you come into our bedroom, bring Papa his watch that he keeps on his nightstand, and climb into bed to cuddle with Papa. Always Papa, never me. Ho hum.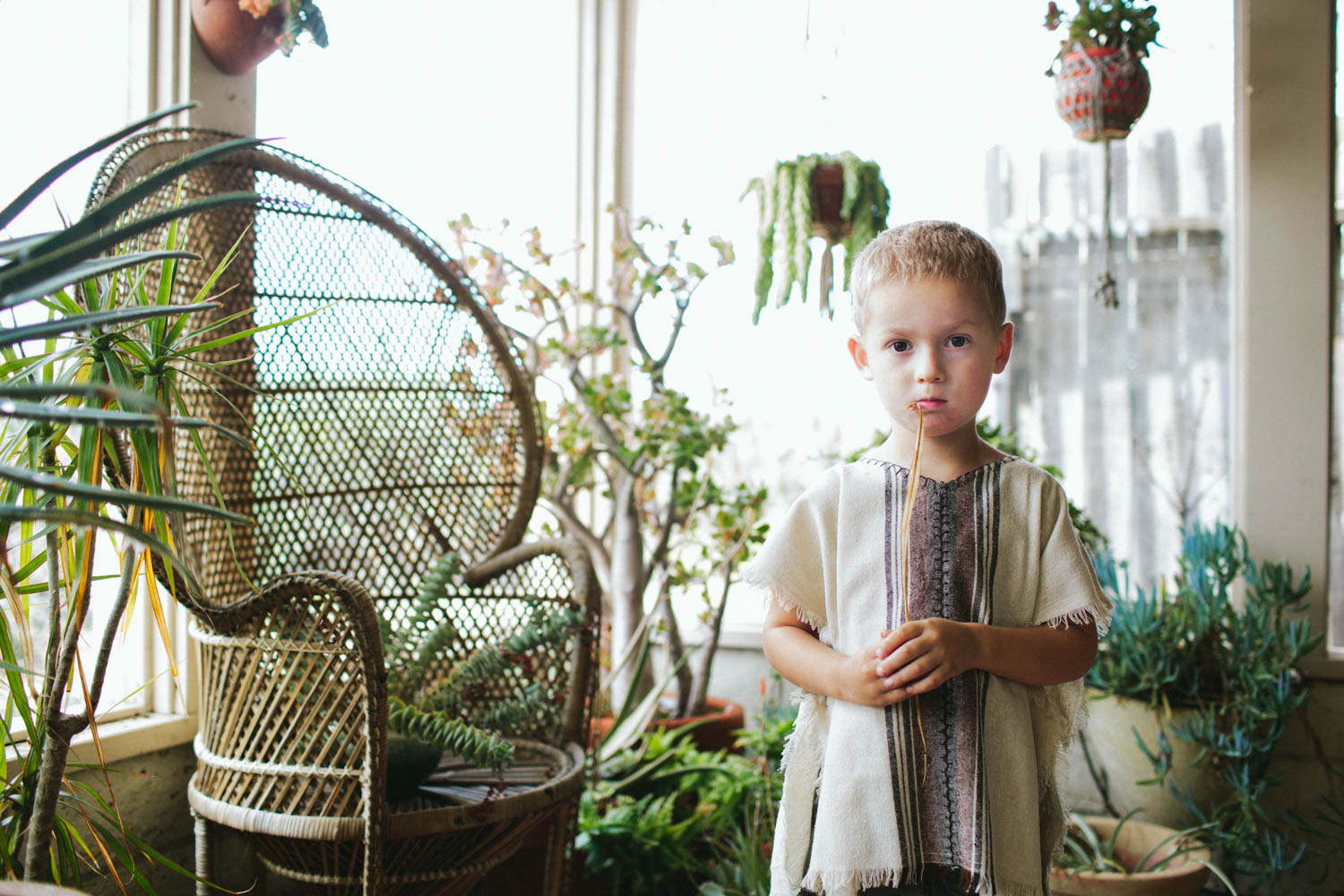 Talking:
You ask a thousand questions a day and get upset if your question is not understood or if we write you off and simply say "I don't know".
When you can't hear, you ask, "what'd you said?" and it's so cute we make you repeat it over and over.
You insist on having someone to keep you company while you take a dump, insisting the entire time that you're actually not dumping and that it's – in fact – "just pee", then this sly little grin spreads across your face when your dump plops into the water.
You whine a lot. 90% of what you say seems to be said in a whine. We're working on it.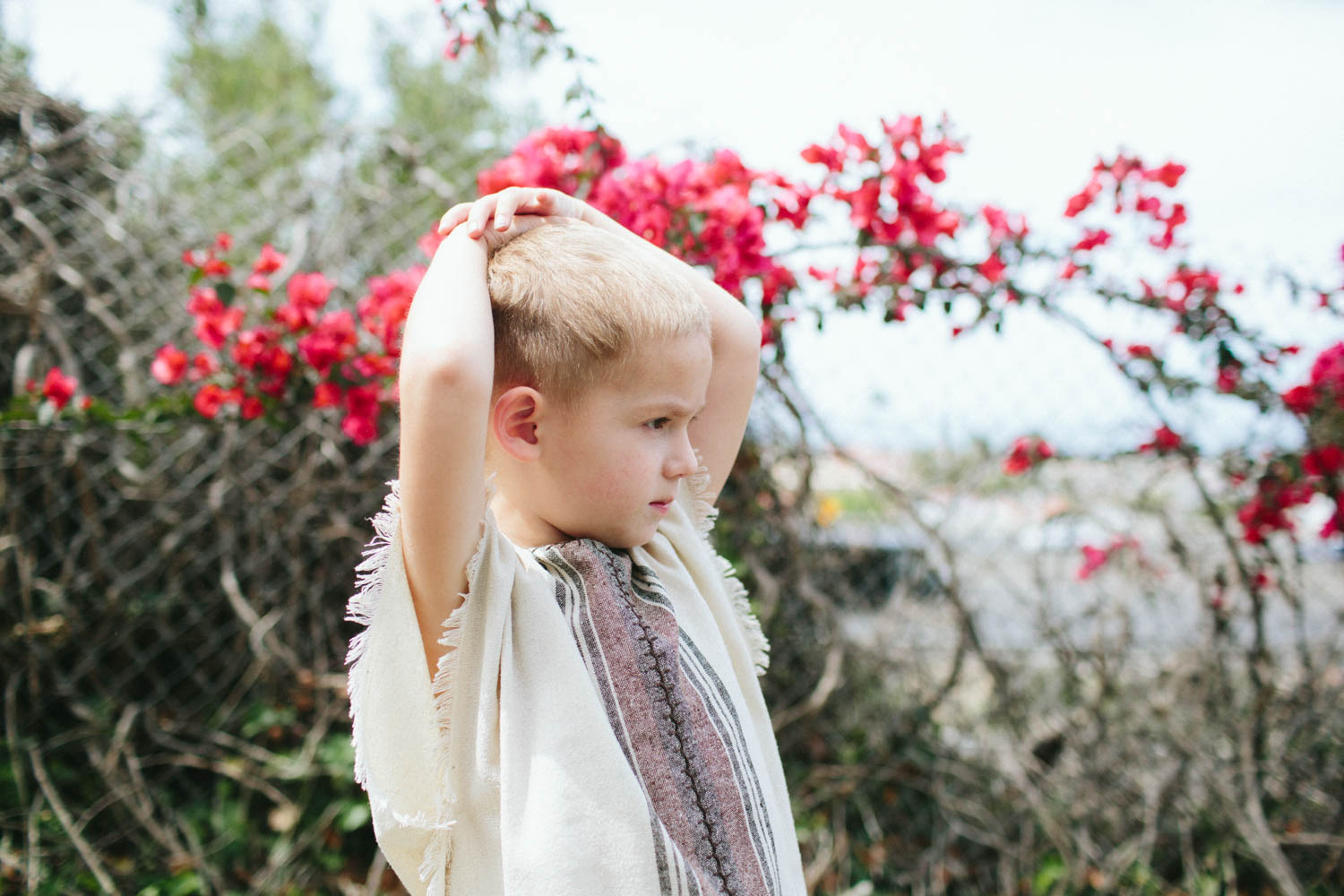 Development:
Your head still does this adorable little lazy bob from side to side when you run, which has been a longtime favorite characteristic of yours.
You're hard headed and stubborn, but at the same time easy and carefree.
We asked you to stop sucking your thumb and, just like that, you did. We catch you every now and again but you seem to quickly realize what you're doing on your own and stop on your own. It's bittersweet, but hopefully translates to less colds / germs.
You love to do things by yourself and get quite frustrated when you're unable to do something you've set out to accomplish in the absence of help. You refuse help, most times, and prefer to whine about whatever it is you're having trouble with instead. It's a cycle that never leads to a good ending.
You mimic everything Hooper does or says… at times you seem like nothing other than a puppet. Sometimes I wonder who you'd be in the absence of your older brother. Ha.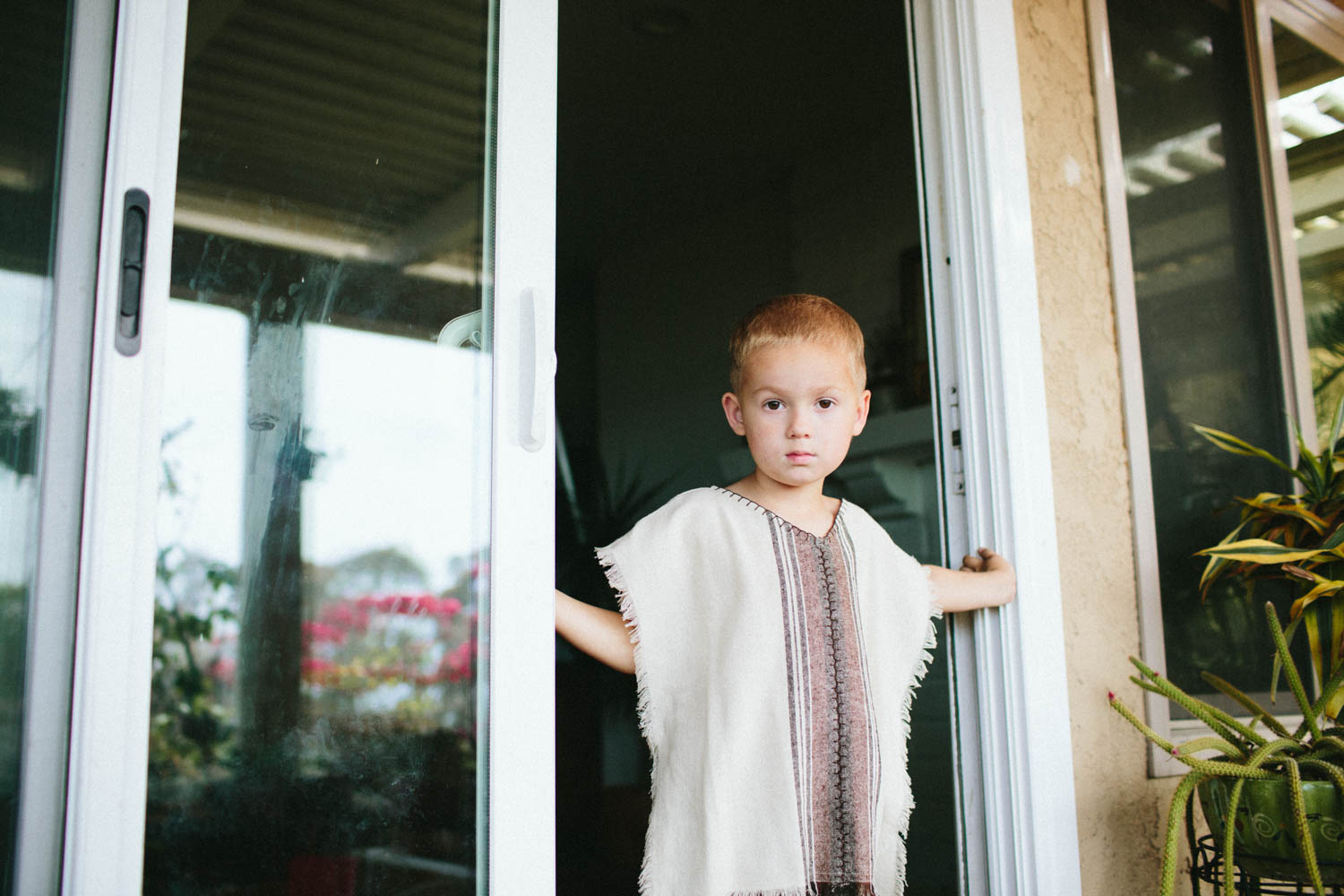 Favorites:
You're deathly stubborn when it comes to dressing yourself, your favorite shirt being a long sleeve vintage GI Joe shirt I managed to find in a thrift store for you. You care not how hot it is outside and insist on wearing it whenever you see it hanging in your closet.
For months, since October 31st to be exact, you have insisted on wearing your cowboy boots with everything. You're just now starting to let that phase go. You've moved on to rain boots, even though it's not raining.
You love the Power Rangers and refer to yourself as the red ranger often, declaring red to be your favorite color.