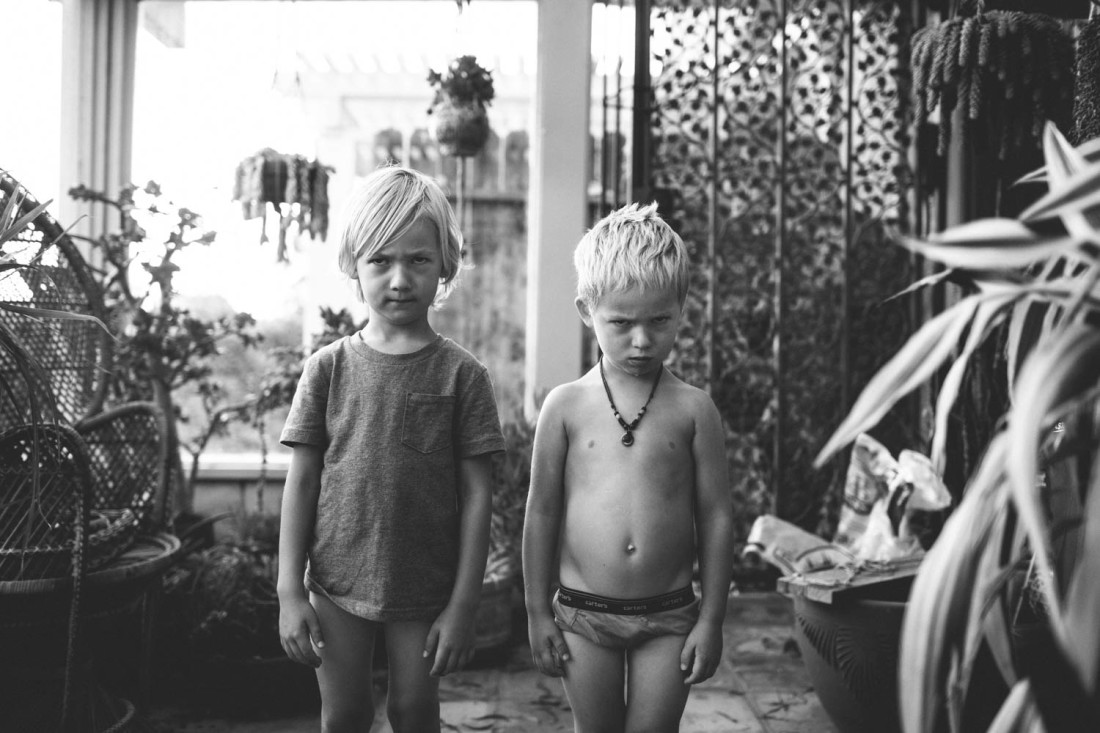 I overheard you guys up in your room laughing and saying "Let's go show mom our poo butts". Moments later you both came running into my room, naked, and started sticking your little bums in my face.
You self sufficiently made yourselves your own breakfast the other morning. It consisted of leftover stale Cheetos. Which you shared. So there is that.
I had to break up a fight that involved one of you with your peep out threatening to pee on the other.
You're both in a stick-your-tongue-out and spit phase. That's fun.
You fight over cars that we pass by. It goes a little something like this, "Wow, Hoo-par, check out that coo car", to-which-Hooper, you say, "I want it!". This is always followed by an additional "No! I want it!". And a full on fight breaks out over a car that doesn't belong to any of us.
Along the same lines you recently saw a car tugging a boat and fought over who would be the captain.
You both like to take all your clothes off and tackle on the sofa. Not sure why you have to be naked for this to happen, but it's definitely become a thing.
Every once in a blue moon you're embrace each other with arms wide open and almost sarcastically say "it's so nice to see you" as you embrace. I'm pretty sure you're mocking me, but whatever.
We've caught you trying to kiss one another's buttholes. It's gotten to the point that your Papa and I have decided that the next time we see it happen we're washing both of your mouths out with soap and water.
Hooper, you always want to wake Van up while he's napping. Just. Can't. Wait. To. Play. And then fight.
We put you to bed the other night but then found both of you, completely naked, standing in your bathroom pointing and laughing at the pee Van made on the floor. We re-dressed you and put you back in bed because doing it twice is so much more fun. As is cleaning up pee.
I'm realizing a lot of these tidbits have to do with poo, pee, butts and private parts, spit, or nudity. Welcome to our life at the moment.