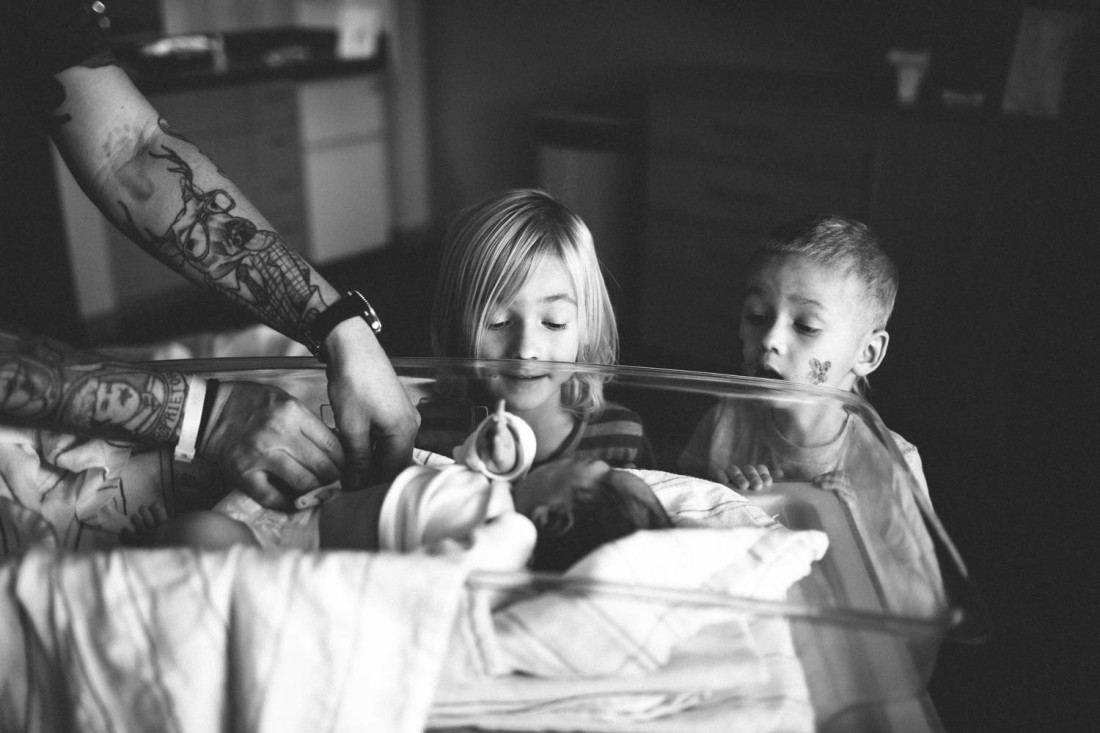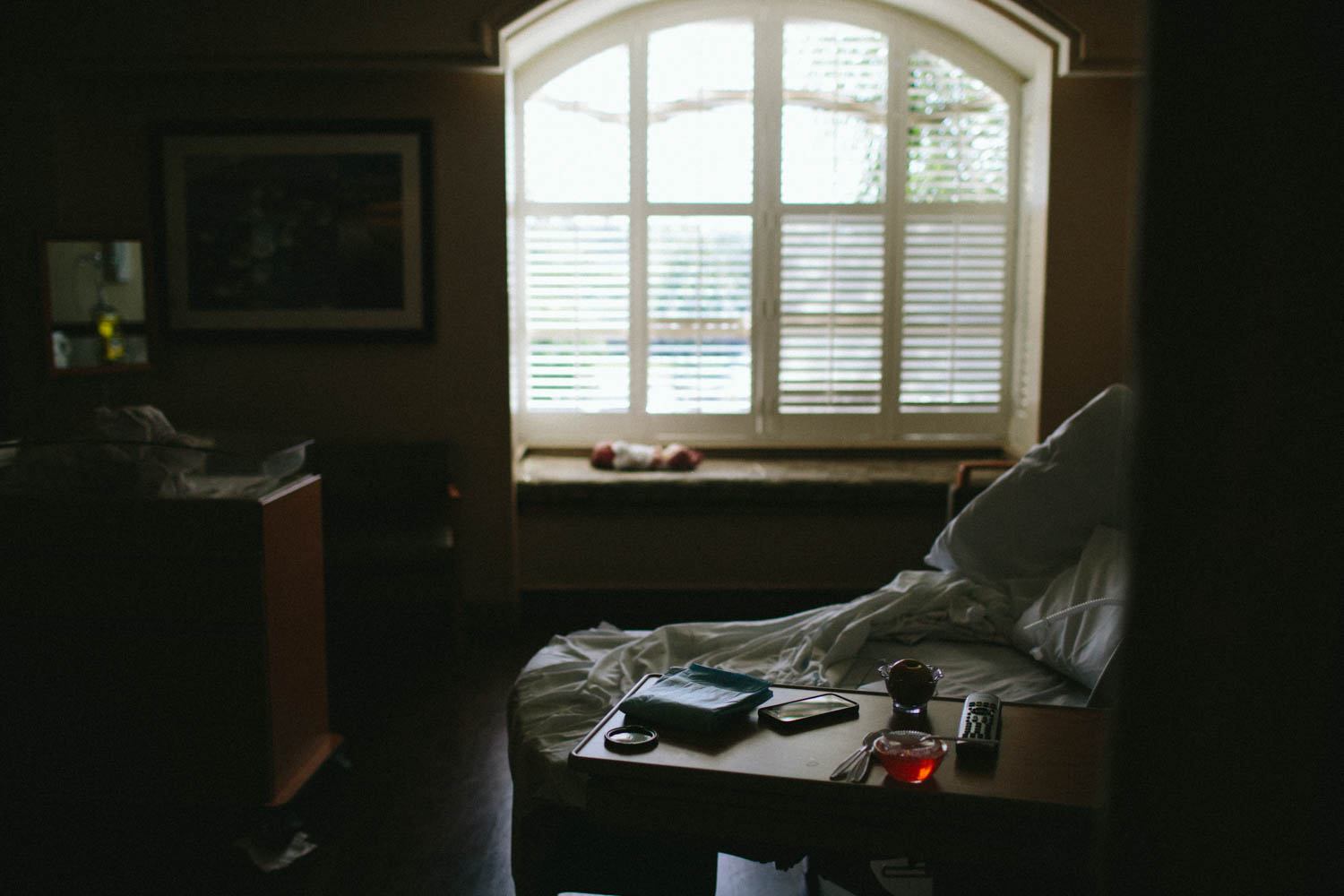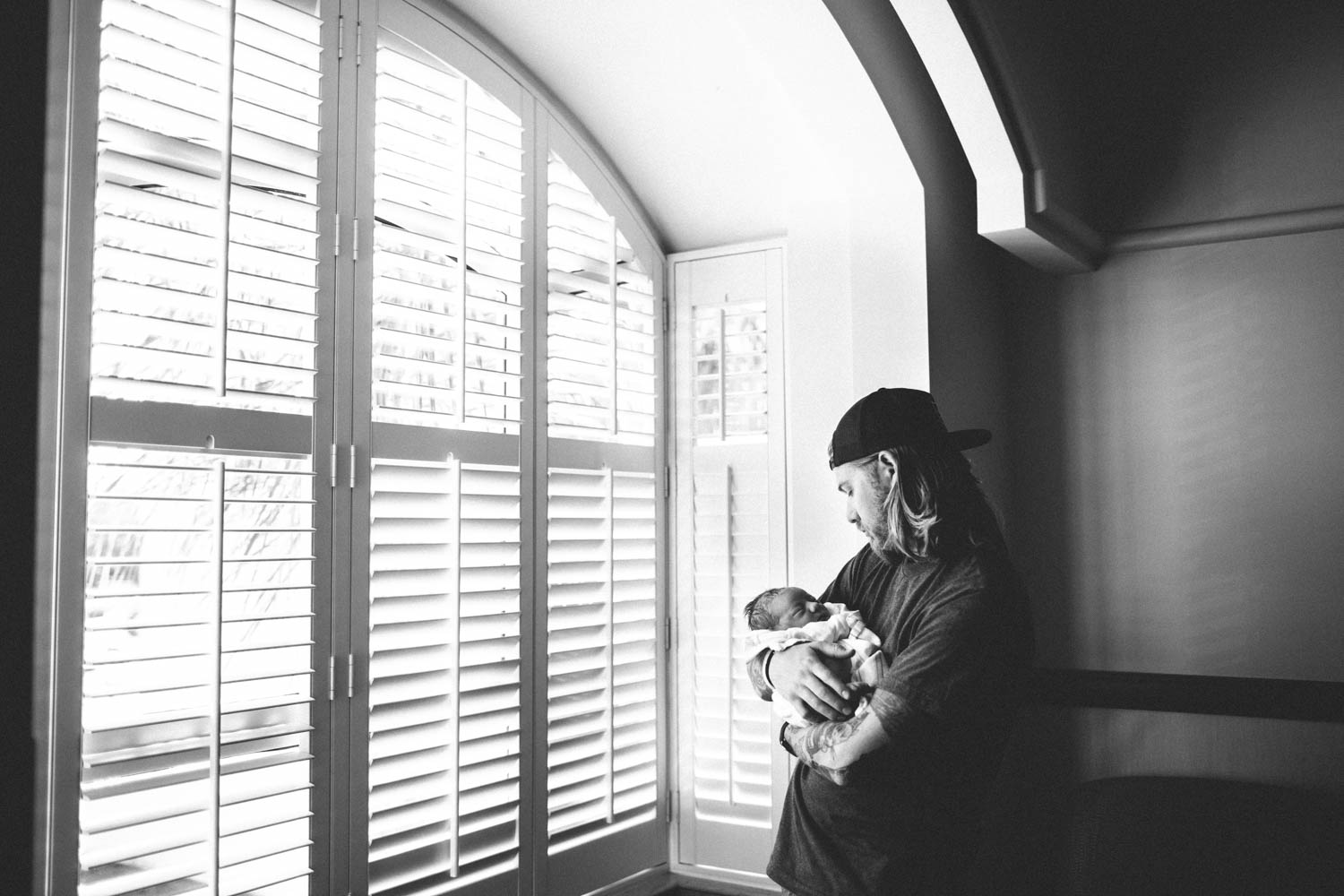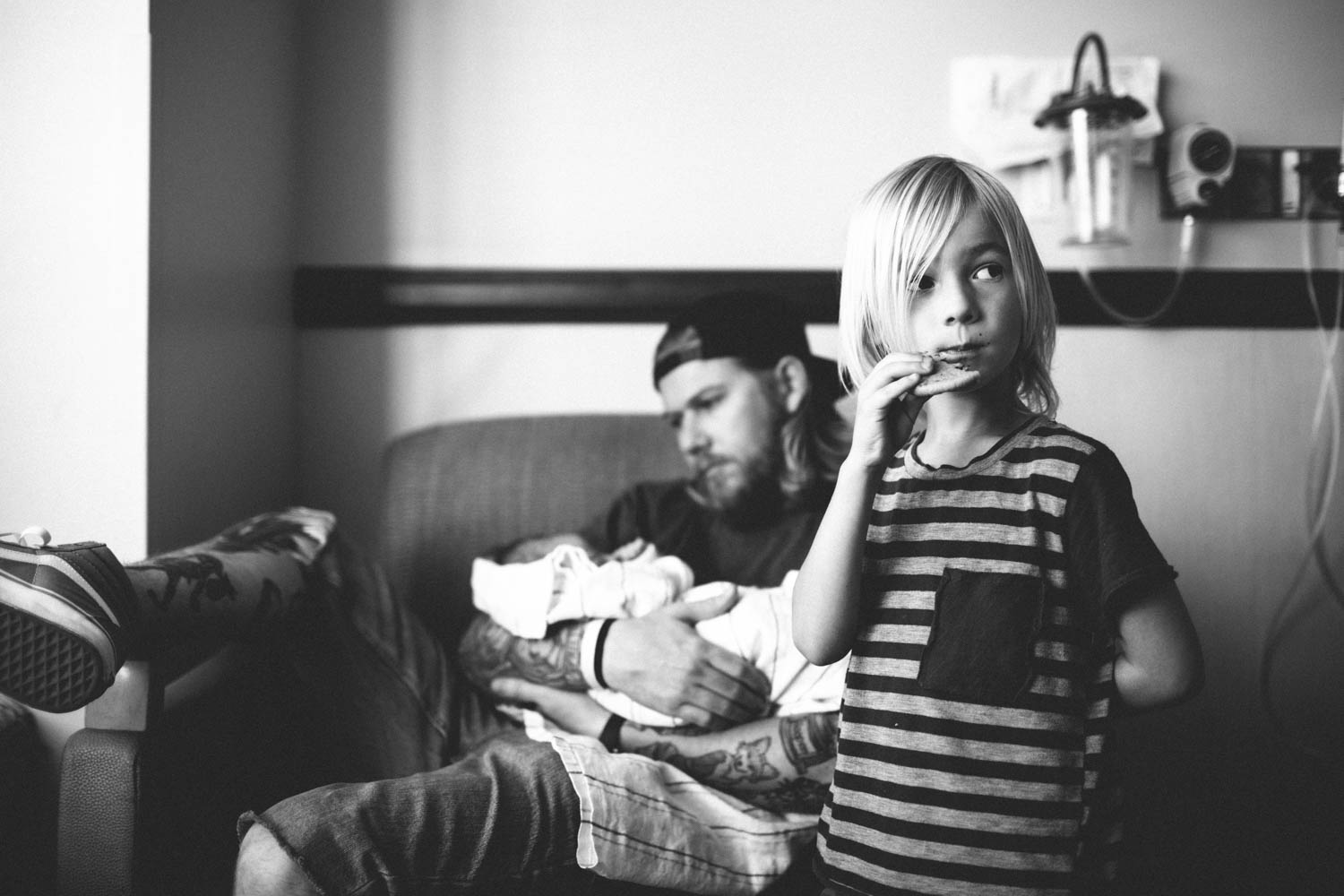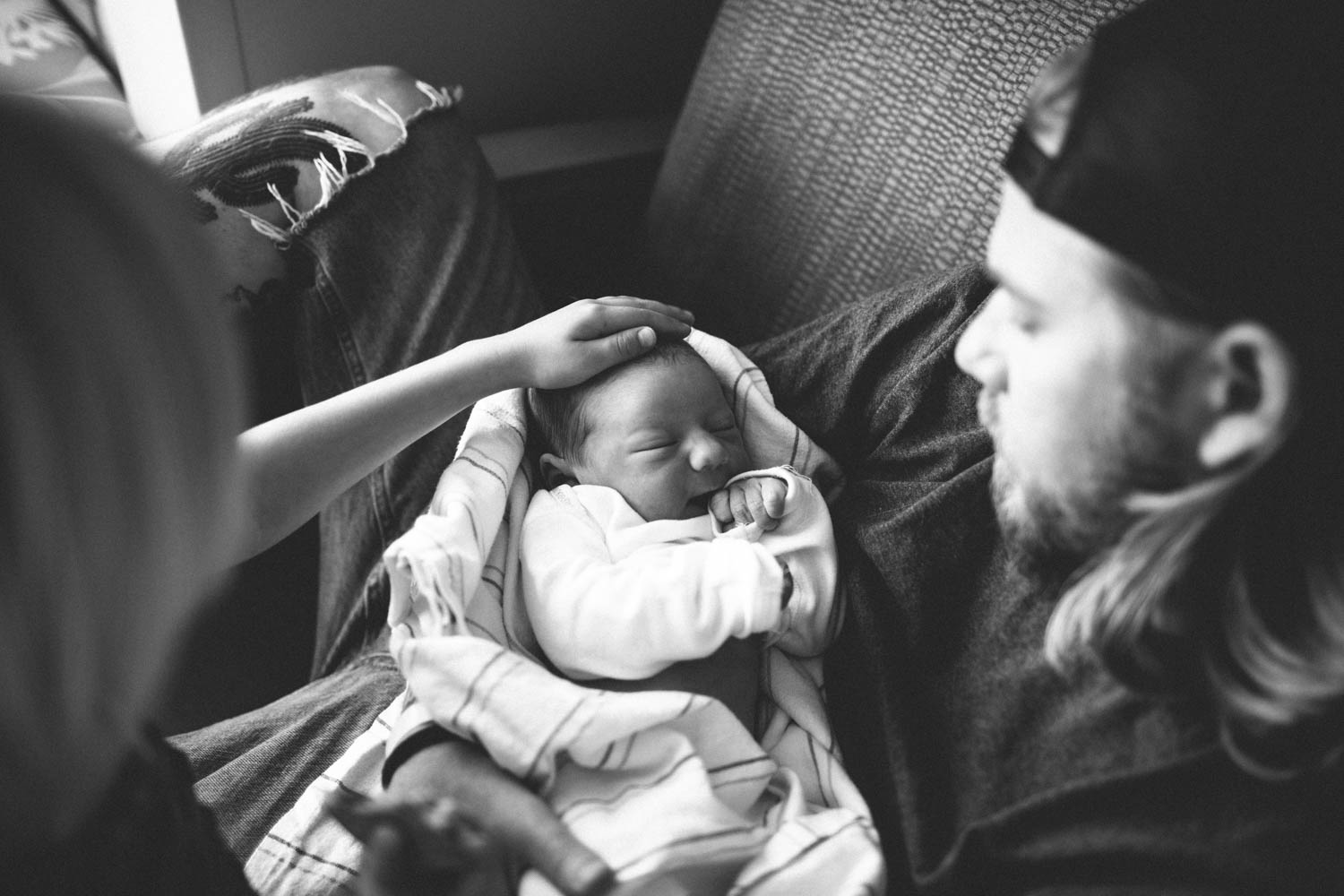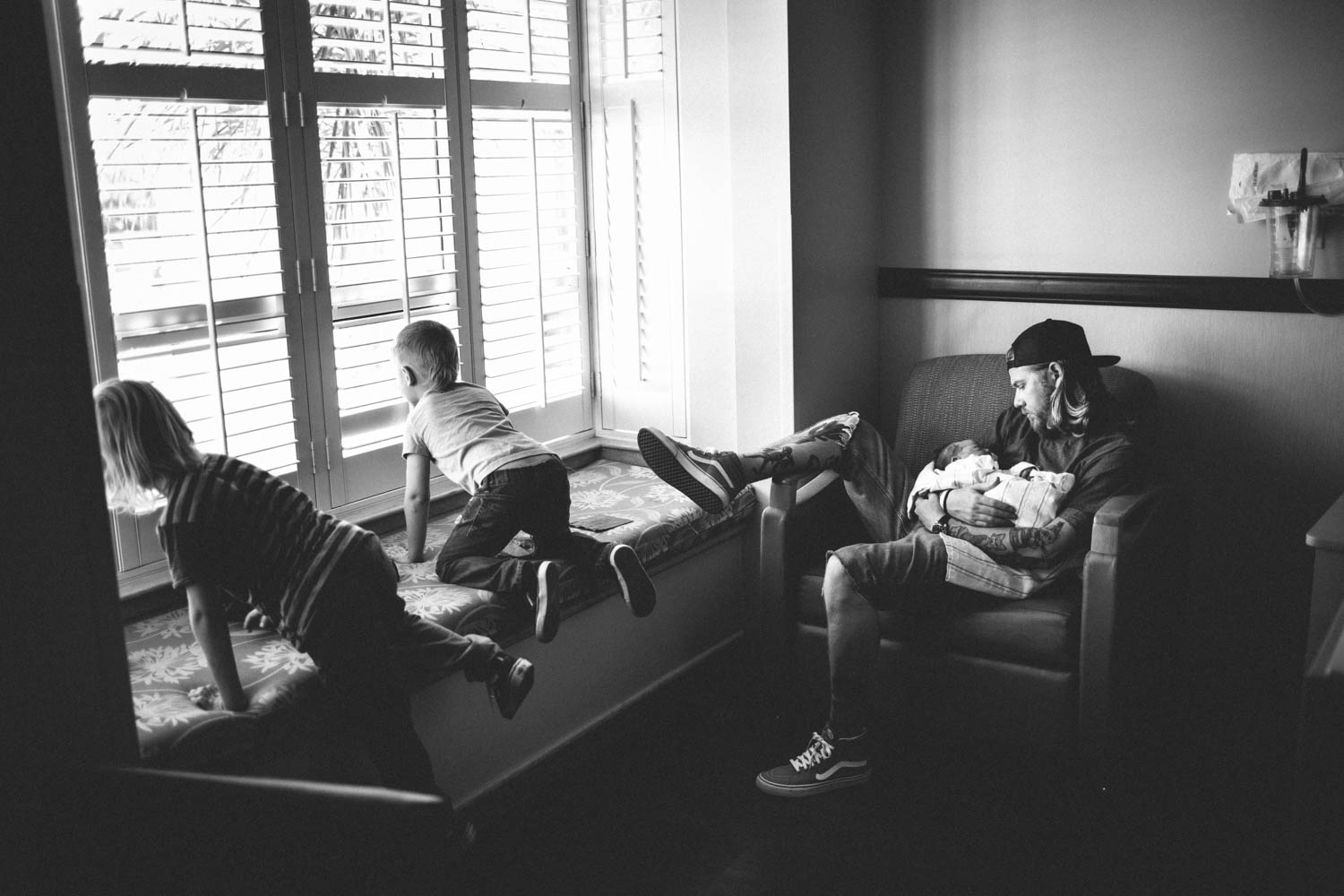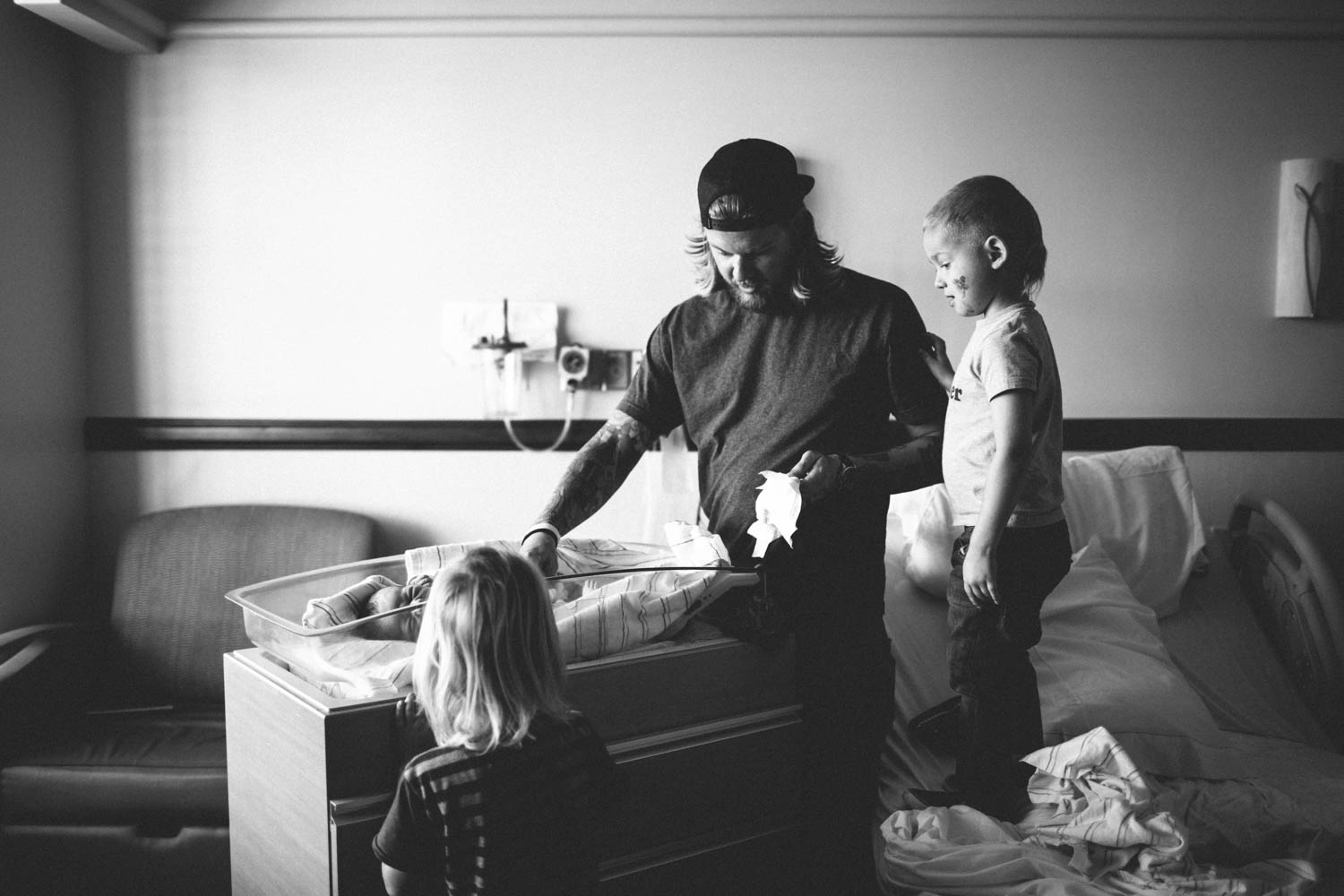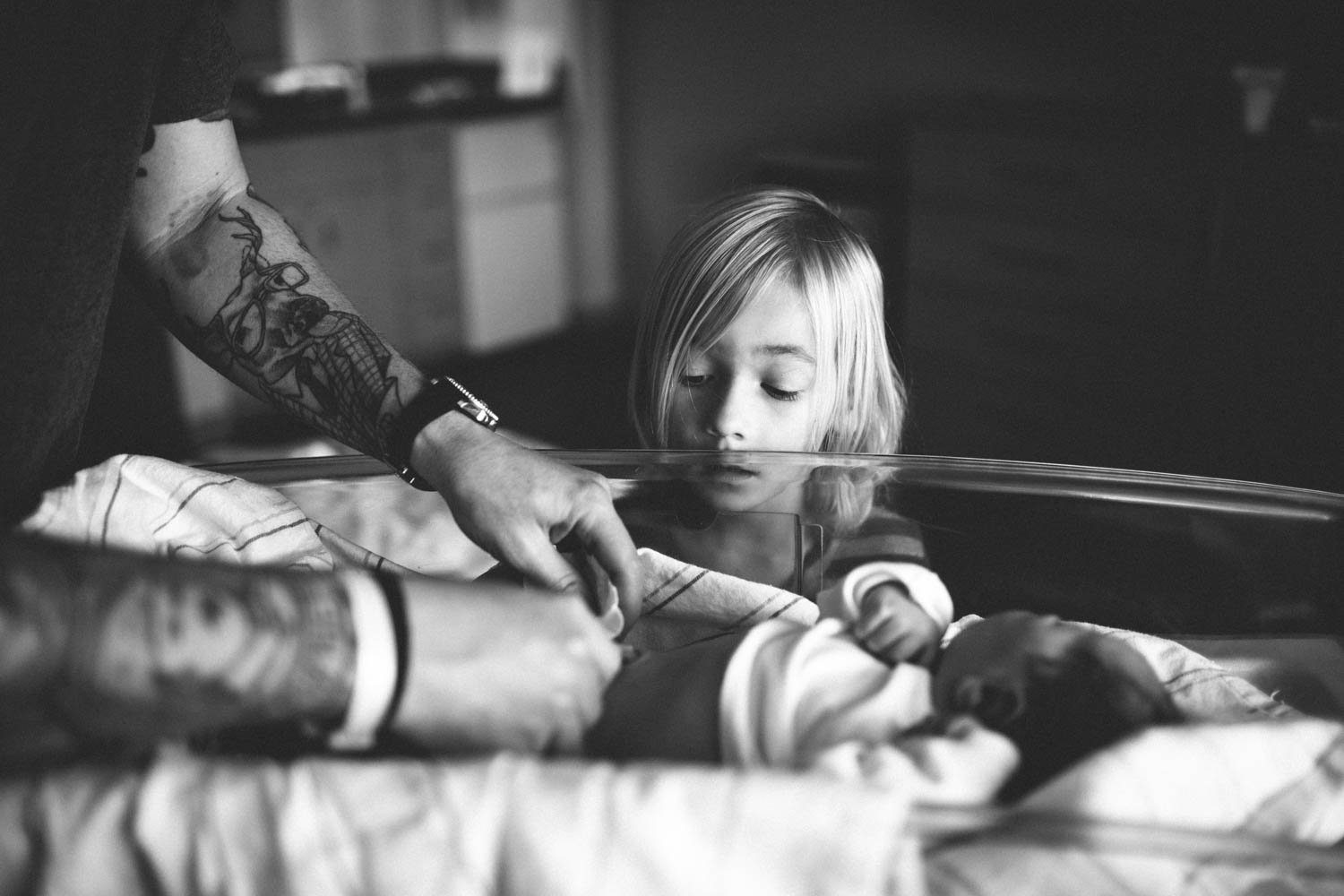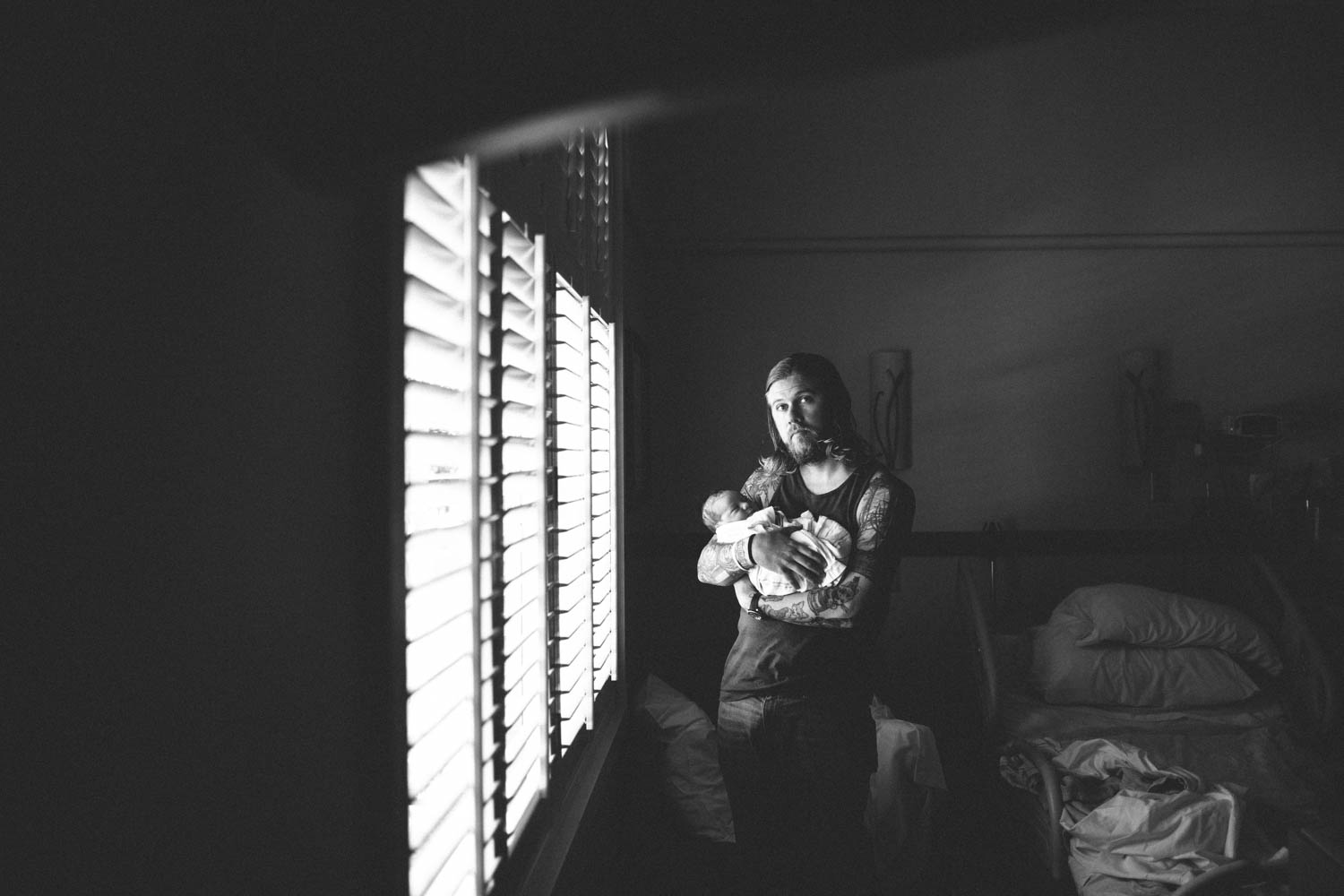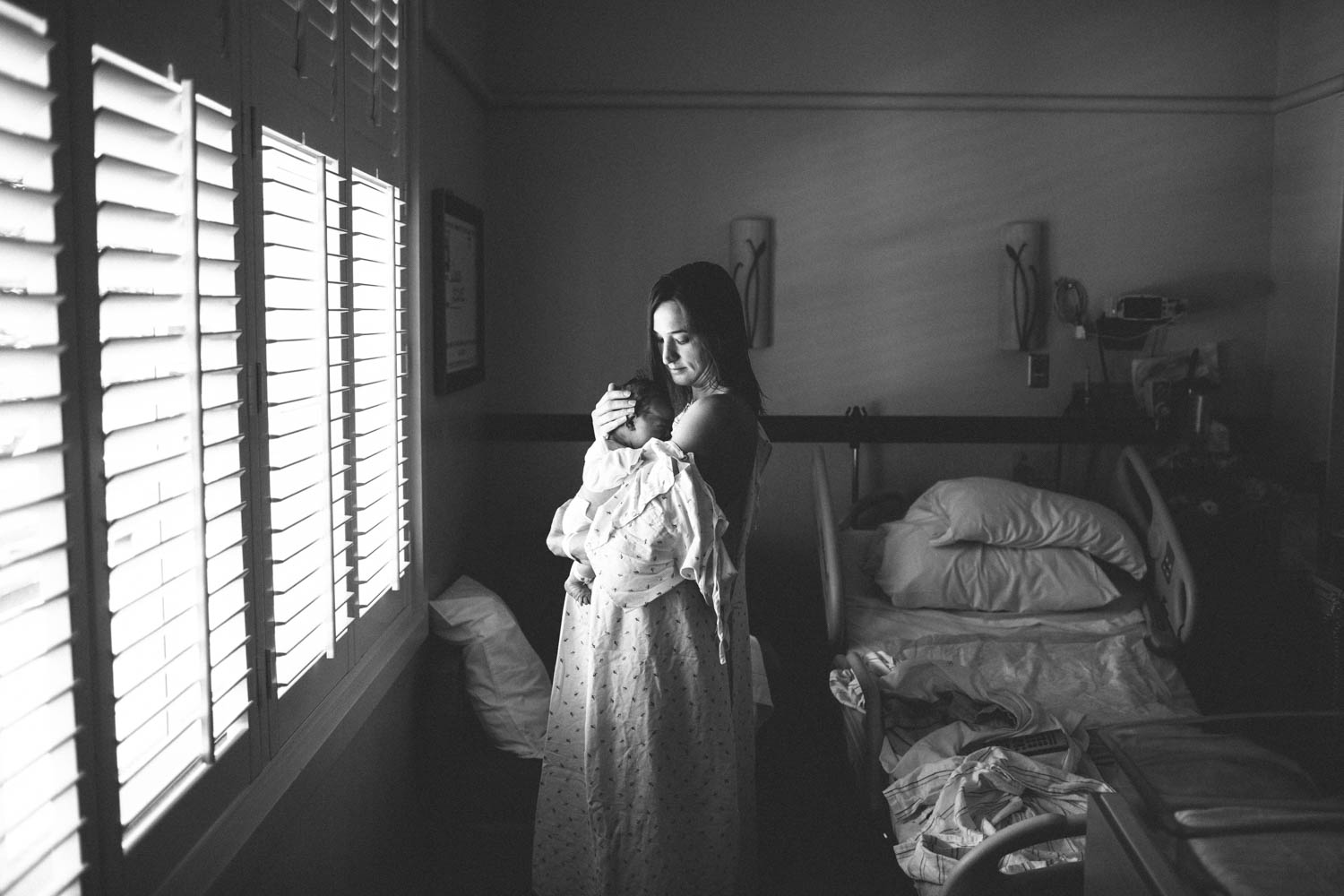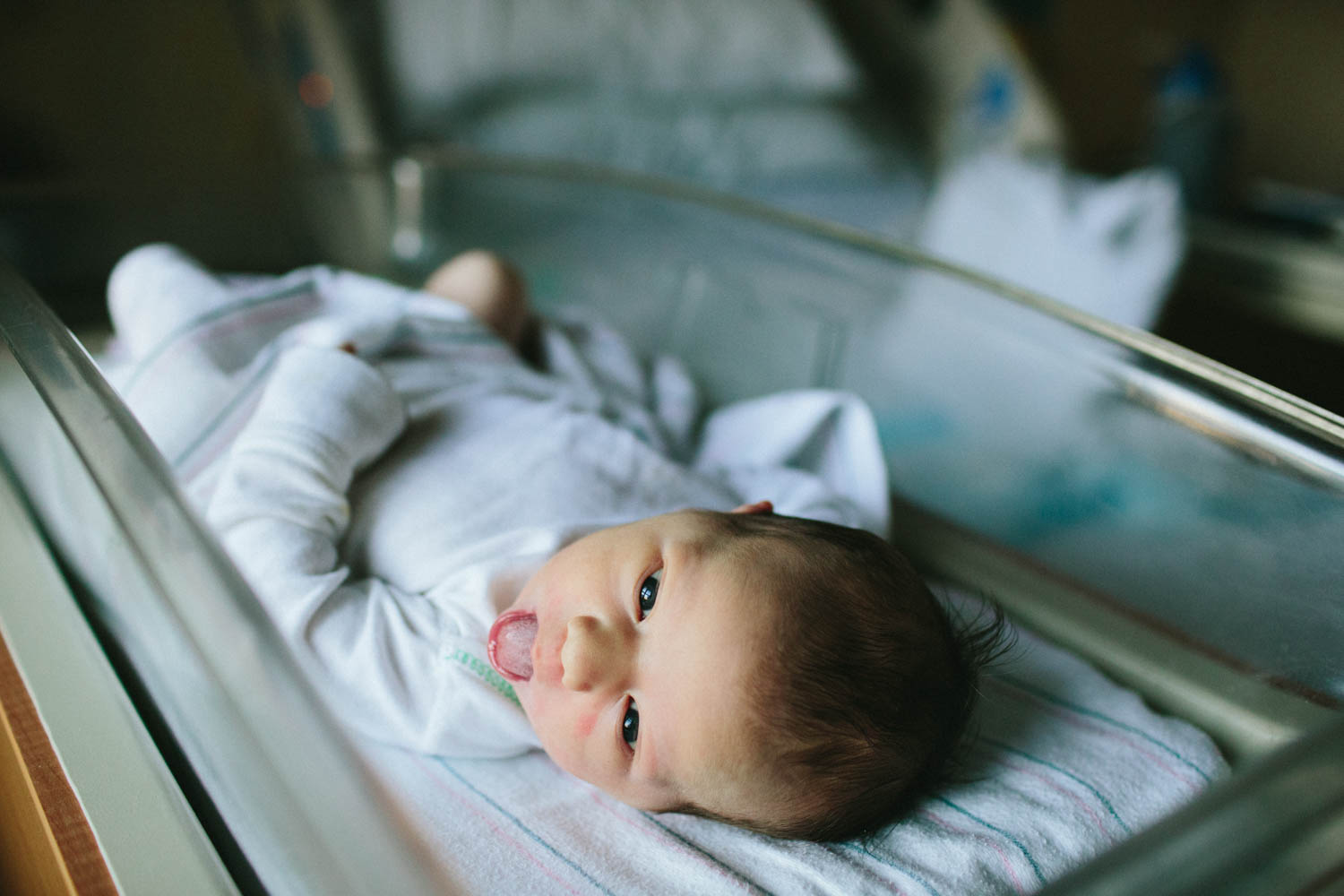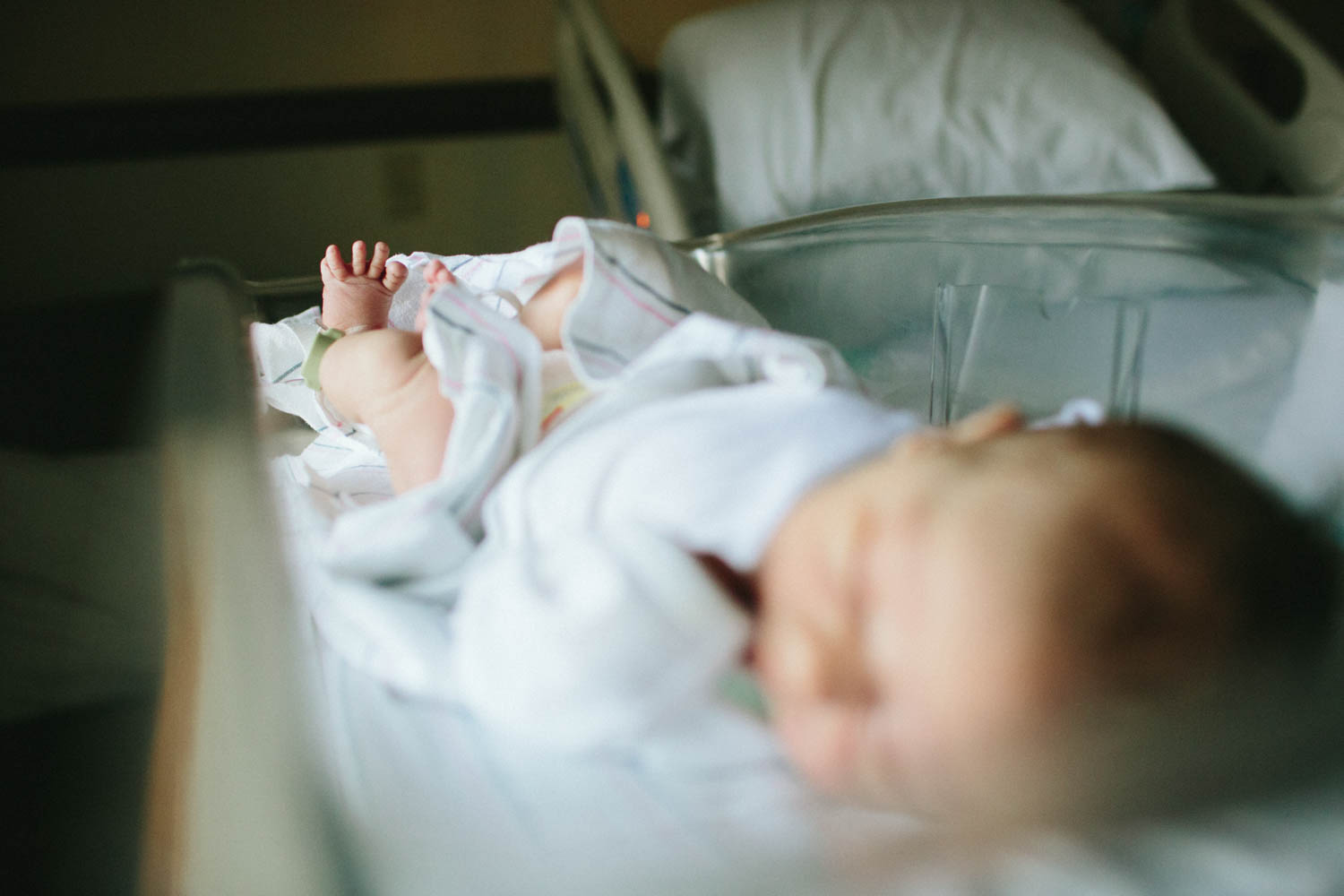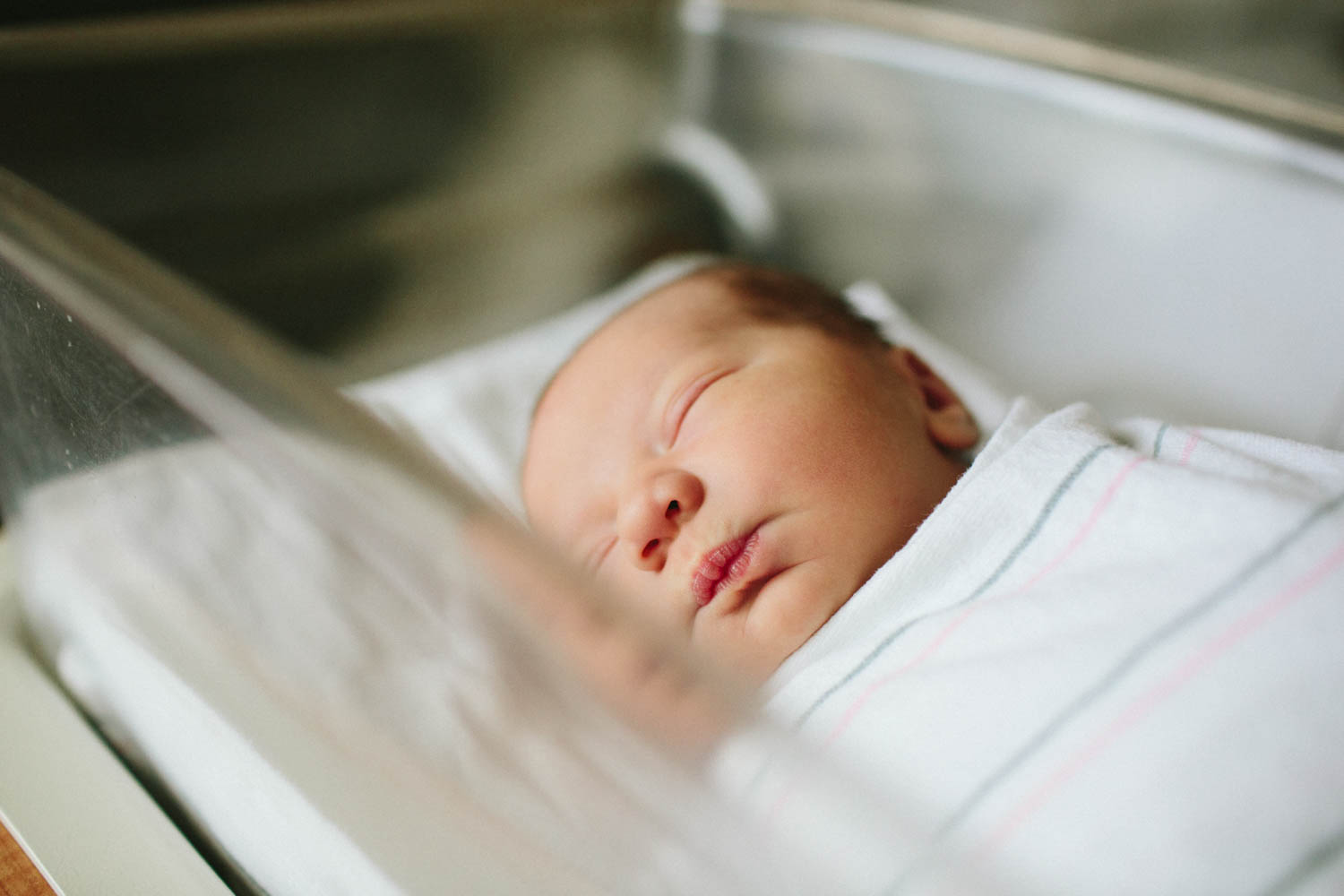 There's a mason jar that sits on the plywood concrete block shelf Willy built about a year ago that also houses a portion of our record collection, our record player, and a few other knick knacks and books and plants. Within that mason jar are several pieces of paper folded in such a way that the words remain hidden; guesses, if you will, as to when the baby would come, how big it would be, whether it would be a boy or a girl, and how long it would be. Everyone from friends, even one in Florida, to grandparents, great grandparents, and neighbors pitched in on the pot, hopeful to take home a portion of the pot of money. It seemed like a fun idea until it got near the end when, well, truthfully nothing is fun anymore. I unfolded those little bits of paper and staring back at me were dates from weeks before. Even my own guess, made in some sort of hopeful and delusional state, was far gone.
Sonny, the wait was nearly longer than your mama could bear but, as I suppose they say – and as I peek over my shoulder at you so perfectly asleep and content in your bouncer- you were worth it.
Everyone has a story, my dear Sonny, this is yours.
———-
As your induction date grew nearer, I became more obsessed with getting you out before eviction time. I started to get hung up on stupid shit – like whether you'd be an Aires or a Pisces – and even considered changing my induction date because, I'm telling you, I was going crazy. If only hindsight weren't 20/20. If I could have the peace of mind that I do today, knowing what I know now, I would have waited with more grace, more patience; I would have waited a lifetime. But, alas, the end of my pregnancy with you felt like a lifetime with each day sucking whatever energy I had and whisking it away like a broom sweeping dust off a porch. I read once that cats runaway prior to giving birth; they find somewhere dark and birth their kittens in the loneliness and company of dark shadows. I can relate. I wanted to dig a hole and not come out until I had you in my arms.
I woke up that morning looking forward to my appointment, eager for the doc to give me some crystal ball answer of when I would go into labor; which, truthfully, I knew was a lousy thing to rely on given the fact at the previous appointment he said I'd have you in my arms within the next 5 days. That appointment was over a week prior. I suppose it's that very lack of control, the uncertainty, that makes pregnancy so troubling at times; so much to worry about and get hung up on.
He did a quick ultrasound and confirmed that my fluid levels were great, your heart beat perfect. He didn't comment on your size, per his usual less-is-more conversational skills and at-that-point I was glad; I knew deep down you'd be big and going into labor without that seed of fear planted in my head helped to some degree. He stripped my membranes, for at least the third – maybe fourth – time and reminded me, once again, that he's never put a women into labor by stripping her membranes. I was 4 cm and 80% effaced and though that came as a pleasant surprise, google was quick to remind me that others stayed at these measurements for weeks, some even having to be induced for 'failure to progress' beyond those measurements. No such reassurance with this pregnancy gig, I'm tellin' ya. He hooked us up to the fetal monitor, checked your heart rate against some contractions during a non-stress-test, told me you look "too perfect", asked that I not go into labor until after midnight – after his sushi date with his wife – and I left his office.
I met up with a friend of a friend later in the afternoon, who agreed to do some acupressure. By this point I had sworn off all natural induction tricks but given the fact she was referred by a friend who referred to her as "the big guns" and offered to help out of the kindness of her heart, it was hard to say no. I met her at her house and she worked on some areas on my feet, shoulders, neck, and back while her son played with legos and their new puppy pissed on the carpet.
I stopped on the way home to get a pedicure, which is something I've never gotten in the two years of living here. But, given the fact I'm unable to bend due to my fused spine and now even less able to bend because of, well, your ridiculous size, I figured someone who does not love me ought to trim my nails and scrape the dead skin off my feet. There was a women sitting with her feet in the tub when I got there. She glanced over as I was picking out a color and said, "you look like you deserve a pedicure, when are you due?". I gave her the I-know-right look and told her my due date had come and gone sometime ago. I climbed up to the massage chair, flipped through some trashy magazines that I only seem to ever pick up while waiting in line at the grocery store or at a doctor's appointment, and left the nail salon with cherry red toe nails feeling like now would be a good time to go into labor. As would yesterday, but – ya know – ships sail.
The rest of that day was spent like the days that preceded it — waiting. I waited all the way through dinner and got in bed that night dreading the passing of another day and feeling much like I did the evenings preceding it — defeated. I got up to the bathroom, noticed some blood tinged mucous, googled "bloody show", compared pictures others had posted, told Willy it could mean we'd be on our way to the hospital soon OR it could mean several more days of waiting (thanks, again, google for all your wonderfully definitive information), and got in bed with just the slightest glimmer of hope to combat the usual feeling of defeat.
As if you had more respect for our OB than I, just a few minutes after midnight – per his request – I felt the first contraction that caught my attention and briefly made me exhale just a tad longer than usual. Not being the first time I was awoken by a contraction that seemed to be gaining in magnitude, I didn't get too excited. I did consider timing it to see when the next one would come and sure enough, five minutes later, I had another. I stopped timing them, however, when ten more minutes went by and nothing much happened. Defeat, pouring back in.
Then, around 12:20am (keep track of the time here because it's an important part of your story), I heard a "pop". I turned to your Papa and said, "did you hear that?". He wrote me off entirely, assumed I was dreaming and responded to me the same way you'd respond to a drunk person who you know isn't in their right mind to be having a serious conversation. He blamed it on my back, "It was probably just your back cracking". Only it felt very internal. To be honest, I thought you had broke your neck. I spent the next couple of minutes waiting for you to move, to be sure you were okay, and when you responded with some gentle kicks, I got up to go to the bathroom hoping to see some sign of impending labor. Alas, nothing. Defeat, pouring back in.
I climbed back in bed and succumbed to the fact it was going to be another sleepless night, waiting and wondering and anticipating. And then my underwear started to feel wet. My first inclination was to wait, to be sure. My second inclination was to get out of bed and avoid having to deal with a mattress soaked with amniotic fluid. I made my way to the bathroom, again, this time accompanied by a clear puddle of water beneath my feet. I called my doula, told her in a calm voice that my water broke and asked her what I'm supposed to do now. Given the time and lack of sleep, she suggested waiting just a bit and trying to get some more rest. I knew in my heart of hearts I would not be able to take her advice.
I made my way back to the bed and had a contraction that made me grab hold of the bedding for support. Your Papa called the OB. I went over to my desk and consulted the list I had made (I love lists) of tasks to complete in early labor; things like shower, put toiletry bag in backpack, turn off computer, etc, etc. I started moaning in such a way that your Papa said, "How 'bout you stop doing that stuff and we start to head over to the hospital". I agreed because it was obvious shit was gonna go down. We got in the car about 12:30am.
My contractions seemed to be escalating quickly. It literally went from my water breaking to full-on labor land mode. I tried to watch the clock to time them but each time one came I was swept away in such a way that no thoughts registered, common logic had all but left. I was in survival mode and the drive to the hospital felt like the longest drive of my life. The commute to the hospital is about 20 minutes and your Papa must had been driving 95 mph in addition to running several red lights. I heard your Papa on the phone with the OB, "I'm no OB but I think things are moving pretty quickly…".
When we got to the hospital your Papa wheeled me into the waiting room of the ER. For the brief second I could open my eyes I could see about 10 to 15 people sitting in chairs, waiting to be seen. I gave them quite the show and I'm sure any one of them would have offered to give up their place in line for the screams of the woman in dire need that just bursted through their doors. Luckily the OB, God bless him, showed up a few minutes later and he was actually the one to wheel me up to the delivery unit. Your Papa went to park the truck.
On the way to the elevator, the OB – the one I've called some not nice names and debated leaving several times – rubbed my shoulders and whispered in my ear, "you're doing awesome". He probably knew he'd be home soon enough. I'm such a cynical bitch (should I apologize to you for that now or later in life?). Before we even made it out of the elevator, I felt the urge to push. I didn't fight it. Past experience told me that the nothing was coming out of me with any sort of ease, so with each contraction, I bore down.
There was a room full of people waiting for me and next thing I knew they were asking me to get out of the wheelchair and into the bed. I remember the transfer being so difficult. Your Papa came in from the parking lot. I was still in my dress when I got into bed. I heard one nurse mention something about putting an IV in me, the other nurse declaring that there wouldn't be time. They made an attempt at putting the monitor around my belly, asked me to switch positions a few times, and urged me to breath in the oxygen they were giving me. The OB checked and everyone stopped moving so fast when they declared me to be 6 cm. My heart sunk. It was 1:10am. They inserted the aforementioned IV. I still felt the urge to push and I couldn't fight it, so I continued to push with each contraction. Not but a few minutes later I heard the OB say, "we're going to have a baby here within the next 20 seconds"… and the room full of nurses started cheering on my pushing efforts. About four contractions later, at 1:16am, you were on my chest… your fluid-filled ball sac catching my eye during the transfer. A boy! They could have handed me a monkey and in that instant I still would have felt nothing other than complete and utter relief.
Moments later, my mom came in — the look of complete and utter surprise across her face. And moments after her, our doula arrived. Both intended to be at the birth but turns out that while some hurry up and wait, you prefer to wait and hurry up.
You pooped while you were on my chest, in true Jennett fashion (Hooper pooped on the way out too) and we all laughed by just how much poo there was and just how many of us your poo touched (all over my dress, all over your Papa who went to grab you and came out with fingers caked in green meconium, all over the nurses that eventually bathed you, and even on the OB who left soon-thereafter with poo on his jacket).
You latched on and breastfed like a champ, everyone commenting on the perfection of your latch.
We all took guesses at what you would weigh, with the majority of us (and the nurses) guessing in the 8 pound ballpark, sprinkled with a few 9 pound guesses. All of our jaws dropped when the scale read 10 lbs 0 oz. TEN POUNDS? So much for keeping an eye on my weight in hopes of it affecting yours. Should we be blessed with another baby in the future, I will surely take up smoking.
Welcome to the world, our world anyway, hope you enjoy your time here my sweet Sonny.
Born on St. Patricks Day, as only luck would have it.
———-
Post Script
Your Papa and I laugh about the fact you were almost born in the car. It seems only fitting that we have two 'failed' home birth attempts under our belts only to plan a hospital birth that nearly misses the hospital all together. There has been construction on the freeways here and given the 20 minute commute to the hospital, had you decided to come in the daytime hours, you would most certainly have been delivered in the car.
One additional token of irony is the ease of which you came out… the biggest babe of mine yet and somehow the easiest to deliver and with the fewest repercussions.
All of it proof, I suppose, that life doesn't always have to make sense.