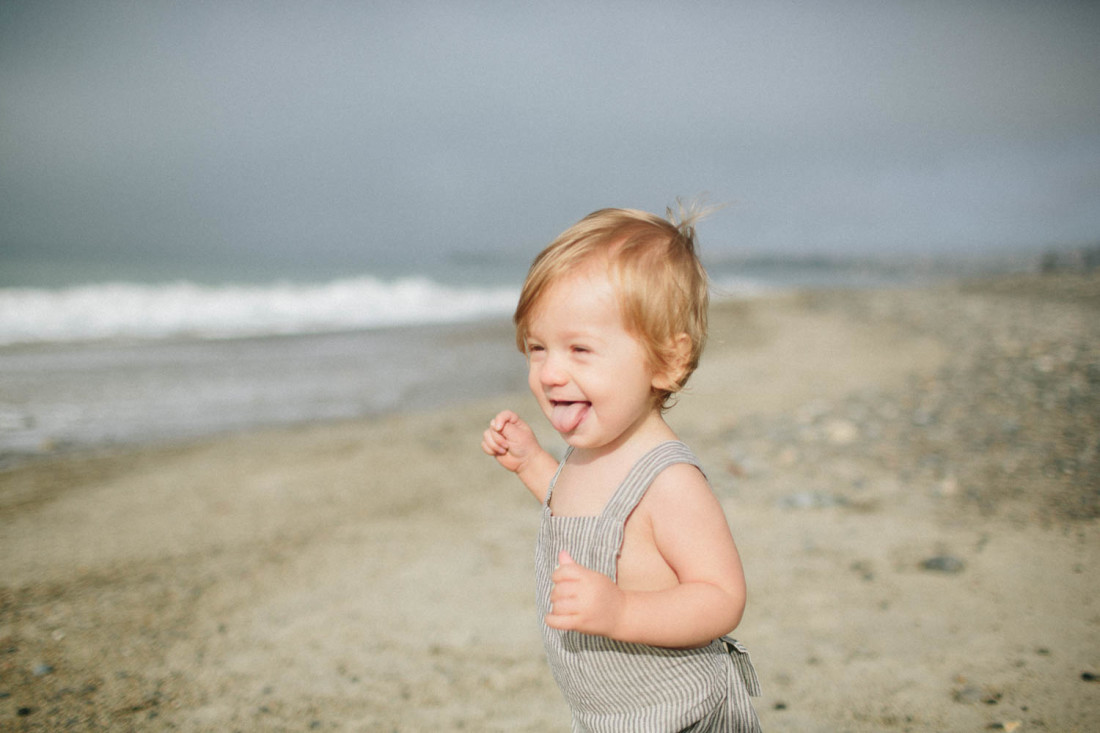 Growth & Appearance:
Your teeth are starting to make their way in. Your one fang is still the most prominent but you have it's opposite as well as your top two front teeth also just starting to poke through. Otherwise, not much change; your hair is still a light brown, eyes still grey, same size 4 diapers, and same size clothing (12-18 months).
Your hair grows by the second is most always in your eyes. We're letting it grow out and I joked to your Papa that we should just dress you as a girl for a few months solely for the purpose of using a clip to keep it out of your face.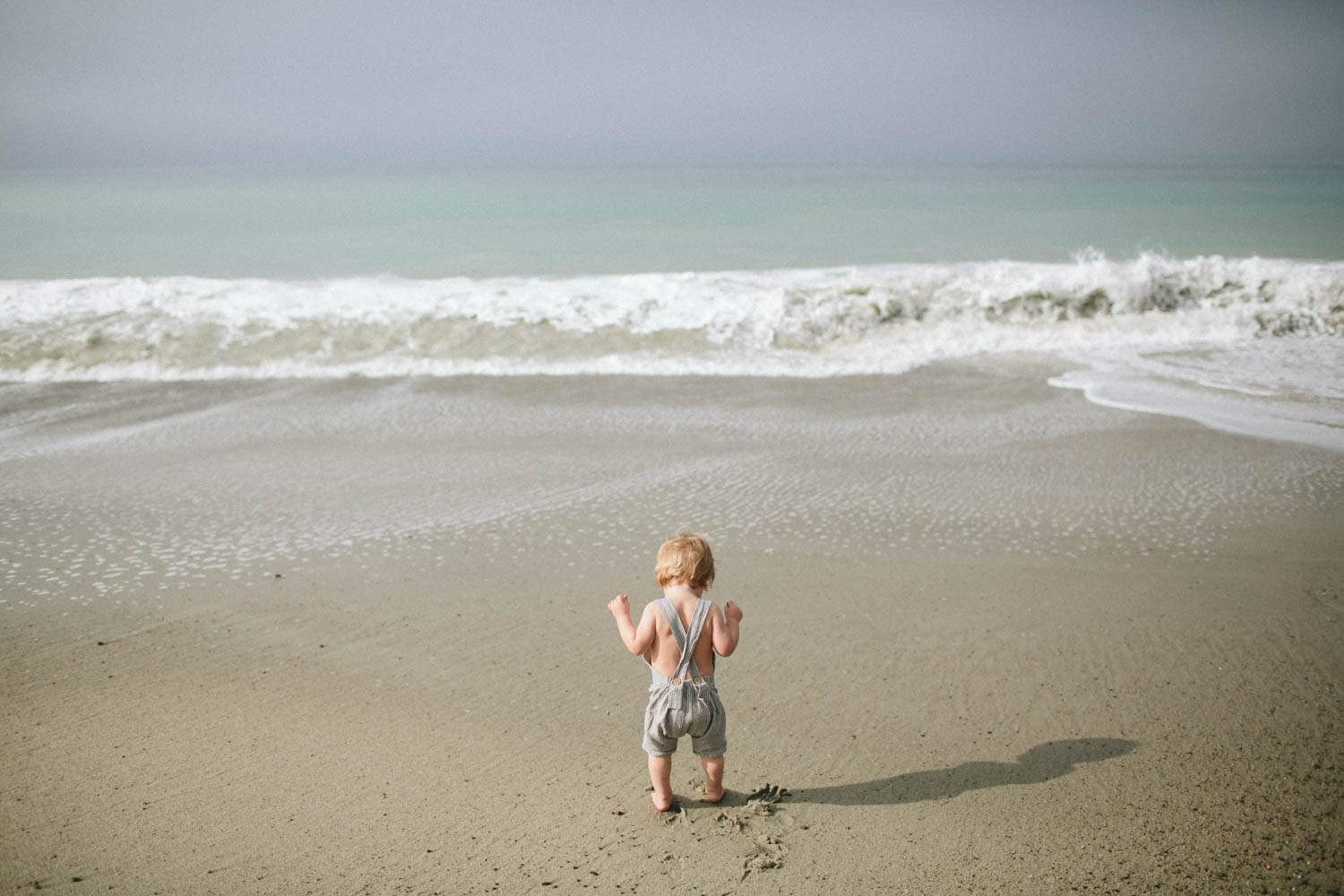 Sleeping:
Much the same as last month as well; you're awake from about 7-10am, then again from 2-4pm, and again from 6-8pm. The rest of the time is spent napping or sleeping through the night. You sleep in your crib, with your blanket, which you don't show any real obvious signs of attachment to. I try to keep the blinds open for your afternoon nap so as to not create any sort of consistent sleep environment, the hope being of course, that you will nap anywhere and everywhere. You go down without a fight, ever. Nursing rarely puts you sleep except on the rare occasion.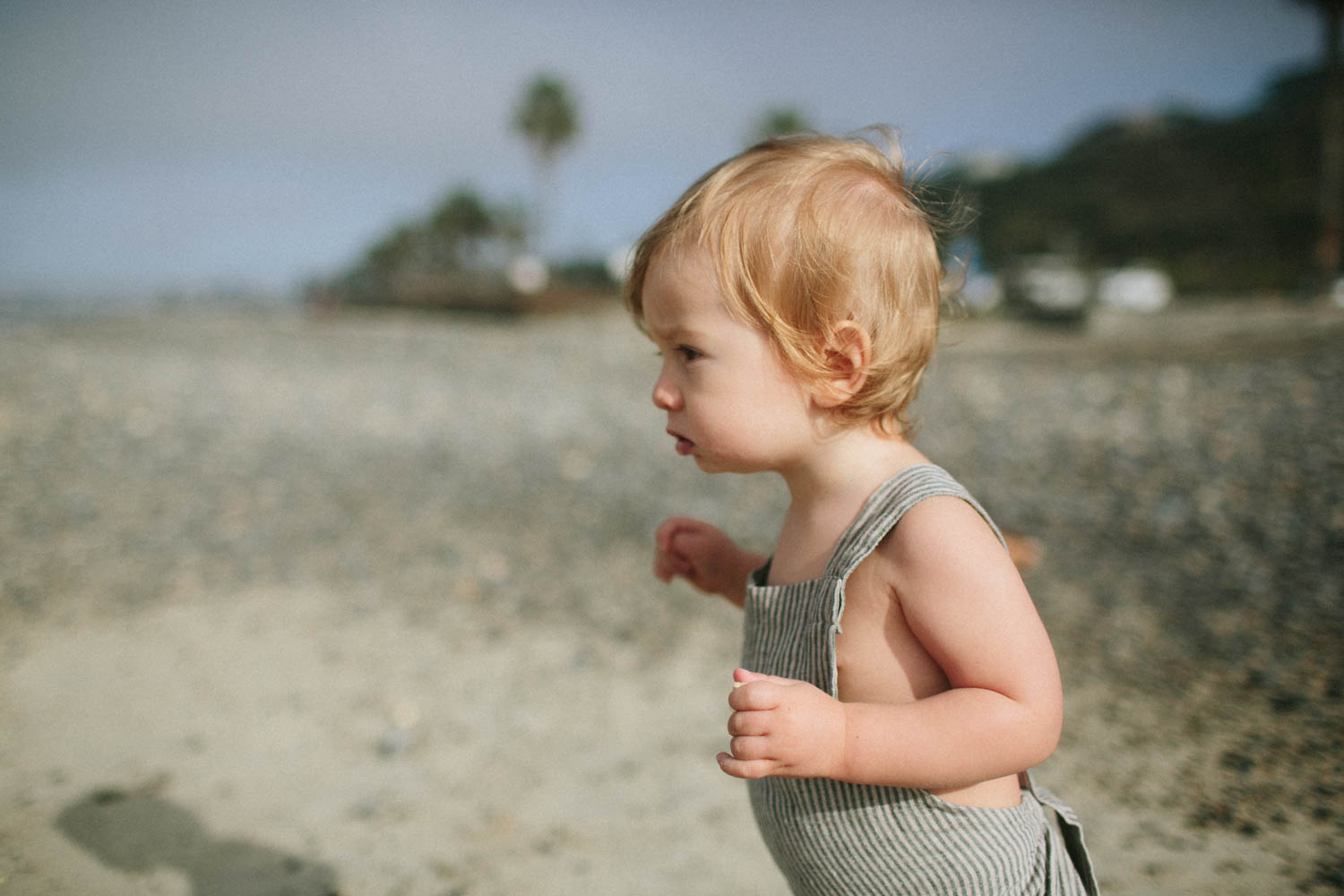 Eating:
You've spent the last month throwing the majority of your food on the floor. With less time to give it much attention, I've wrote it off as part of teething and am leaning on a hope and a whim that you will eat when you need to. Somedays it feels like you hardly eat anything at all. You've even thrown some of your favorites, which makes me think it's your teeth causing you pain. You had a fever for at least a week and seemingly a cold for several weeks. You were on antibiotics, which helped, but then you got another cold soon after that. So, eating has suffered this month.
I refer to crackers as my 'shut-the-fuck-up-biscuits' and they're my go-to when you're losing your shit at the table.
That said, nursing has been easy. I'm ready to be done with it and have weaning in the back of my head, but we'll get there little by little. I cut out your late night feeding so I am no longer waking you up to feed you before I go to bed. I've been going to bed earlier because of it, which is a nice reprieve. I've also started giving you some cow milk during the day just to give you a taste and get you used to taking a bottle from me. You don't drink more than an ounce or two from it, but you seem to take to it well enough. You breastfeed 6 times a day.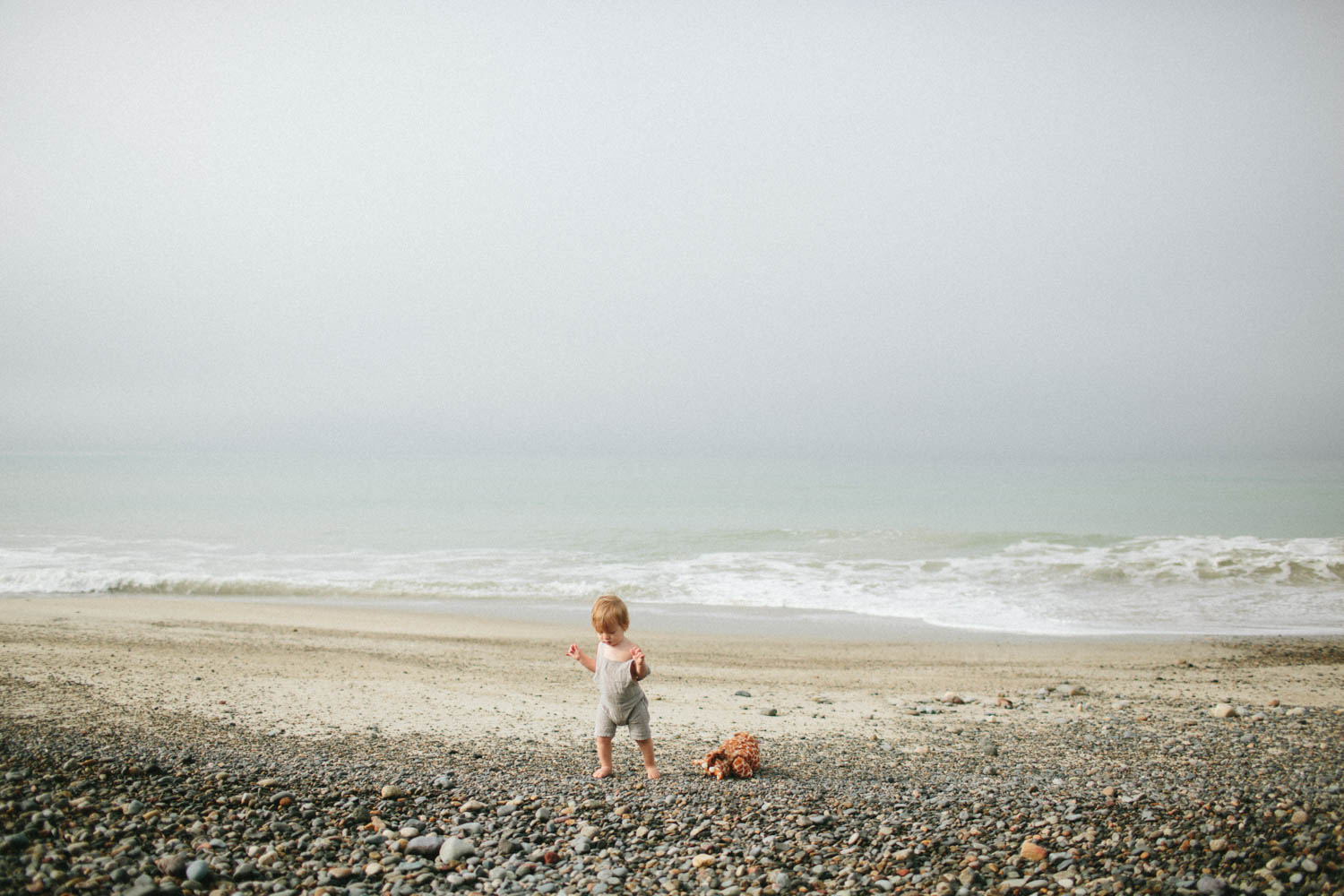 Development:
You figured out how to get off the bed all by yourself by turning over on your stomach and going down feet first. You fell face first off a rock at the beach the other day and I watched as you climbed right back up it and tried again, using your getting-off-the-bed technique. You were quite proud of yourself.
You say 'thank you' and you use it appropriately; meaning you aren't just repeating it back at us but instead you will say it after I give you a cracker.
You've fallen off your 'ut-oh' kick; meaning you're only saying it a few times a day, which is a dramatic decrease from the nearly 100 times you were saying it last month.
You can blow and make the cutest pursed lips when we put a candle in front of you.
You attempt to jump but your feet don't actually leave the ground.
You scream at the top of your lungs when you want something. It's the most piercing and gut-wrenching thing. You're the worst to bring to restaurants and you shrill turns the head of any guest we invite into our home.
You love the beach and will wander off on your own and entertain yourself in a way that makes me think we need to spend all 7 of your waking hours at the sea.
You play quite well by yourself in your crated off area in the morning but after that you get kinda pissy about being pushed off to the side. You've actually started moving the entire contraption; using it like an old man would a walker. It's quite the scene to be doing the dishes in the kitchen only to be interrupted by you turning the corner pushing a five foot long plastic crate full of toys.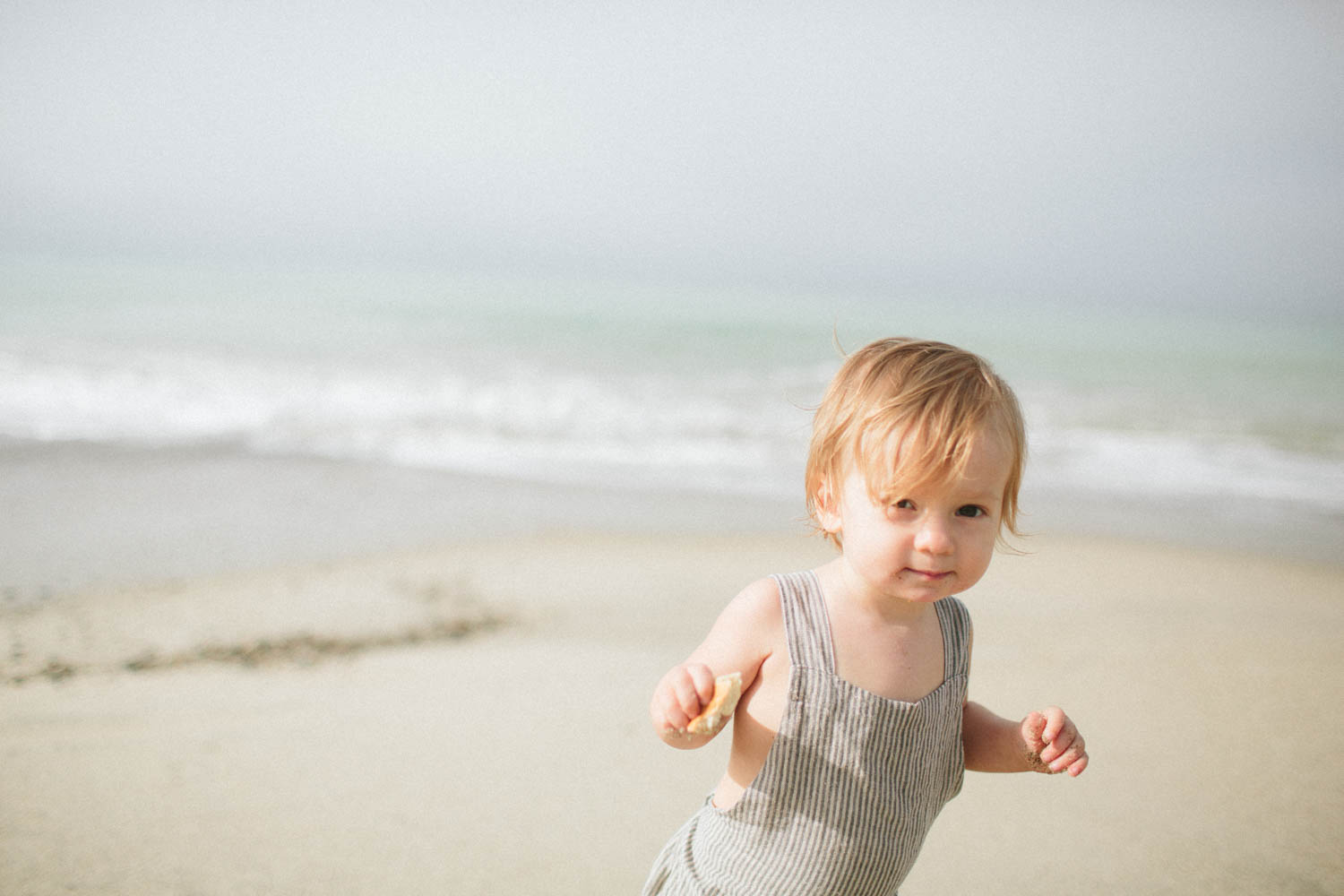 Favorites:
You're quite in to the mini hand sanitizer bottles as well as the kids medicine bottles. I think the ridges on the tops of the medicine bottles feel good on your teeth; in any event, they are strewn all over the floor in numerous rooms of the house.
You also love being outside.