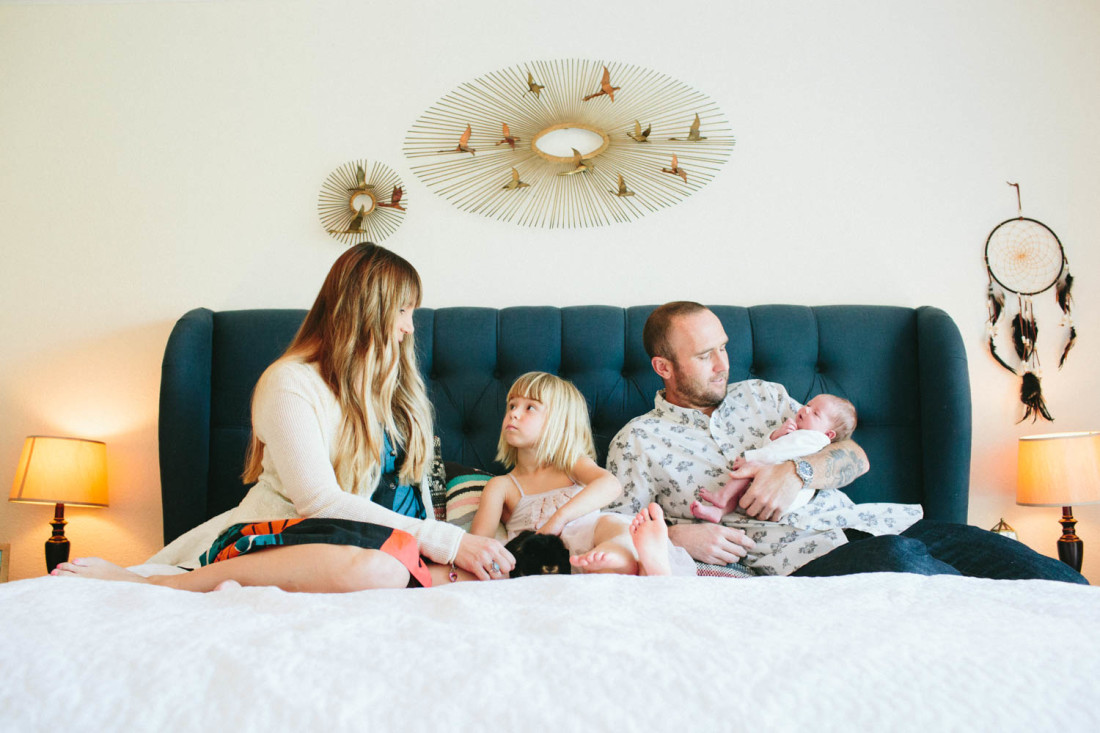 I photographed the Record family last year, when they lived literally just down the street from me. This go-around I had to make the still-short 10 minute drive to your new home and meet their newest addition, June. Sara delivered June with the same OB as me which, at-the-time (being pre-Sonny), offered me all sorts of reassurance following her smooth delivery. And seeing that sweet little girl sent me home with all sorts of anticipation that, sure, I had all along but made it all a little more real.
I also got to hang with Hazel, who is closer to a ball full of energy than a fairy princess; my kinda girl is what I'm saying. She's got spunk like you wouldn't believe and is fulfilling the role of big sister like one bad mamma jamma.
I'm always impressed with the growing number of animal friends within this household; last year I met their horse, this year we played with their bunny and Henry, the poodle, with the poor bearded dragon being left out, somehow, of any photos.
In any event, this family of four is one of my favorites; easy to photograph and having ended the session with a cookie and a glass of milk, they definitely solidified their place on my list of favorites. So much love to the Records and many congrats on their new little girl.
Interested in hiring me for a session? Shoot me an email: ashleyjennett @ gmail.com. You can also check out more information on my website by clicking here.