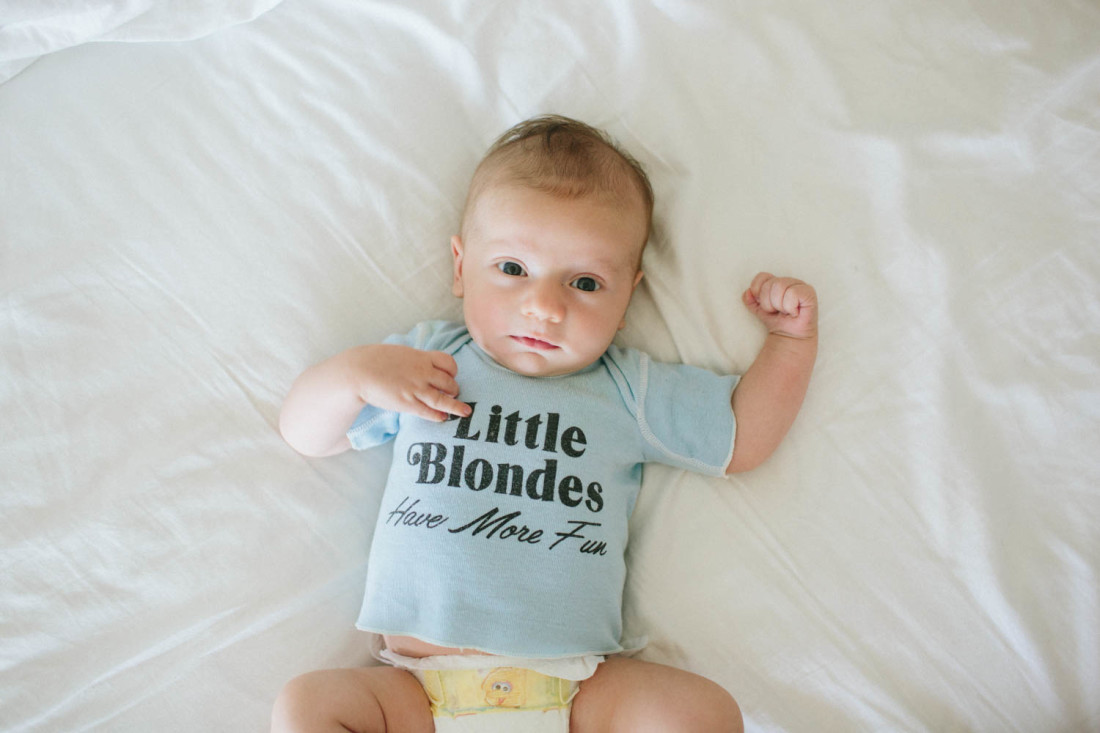 Growth & Appearance: You seem gigantic to me; I feel robbed of ever knowing what it's like to hold an actual newborn because you and your brothers all seem to be the size of a one month old at birth.
At your two month appointment, you weighed 14.9lbs (94th percentile) and were 25 1/2 inches long (97th percentile).
You grew out of the 0-3m size within a month or so and are now wearing 3-6 and even some 6-9, which you fill out easily as far as length but with room to grow in terms of width.
All your hair that fell out has grown back in. It seems a little lighter than the hair you were born with but is still definitely brown. Your hair, in general, is still funky. Investing in a bonnet was a good decision. Never mind the fact you'll kick my ass one day when you stand over 6 ft tall and pull out your baby pictures only to see that your mom had a bonnet on your head. Forgive me.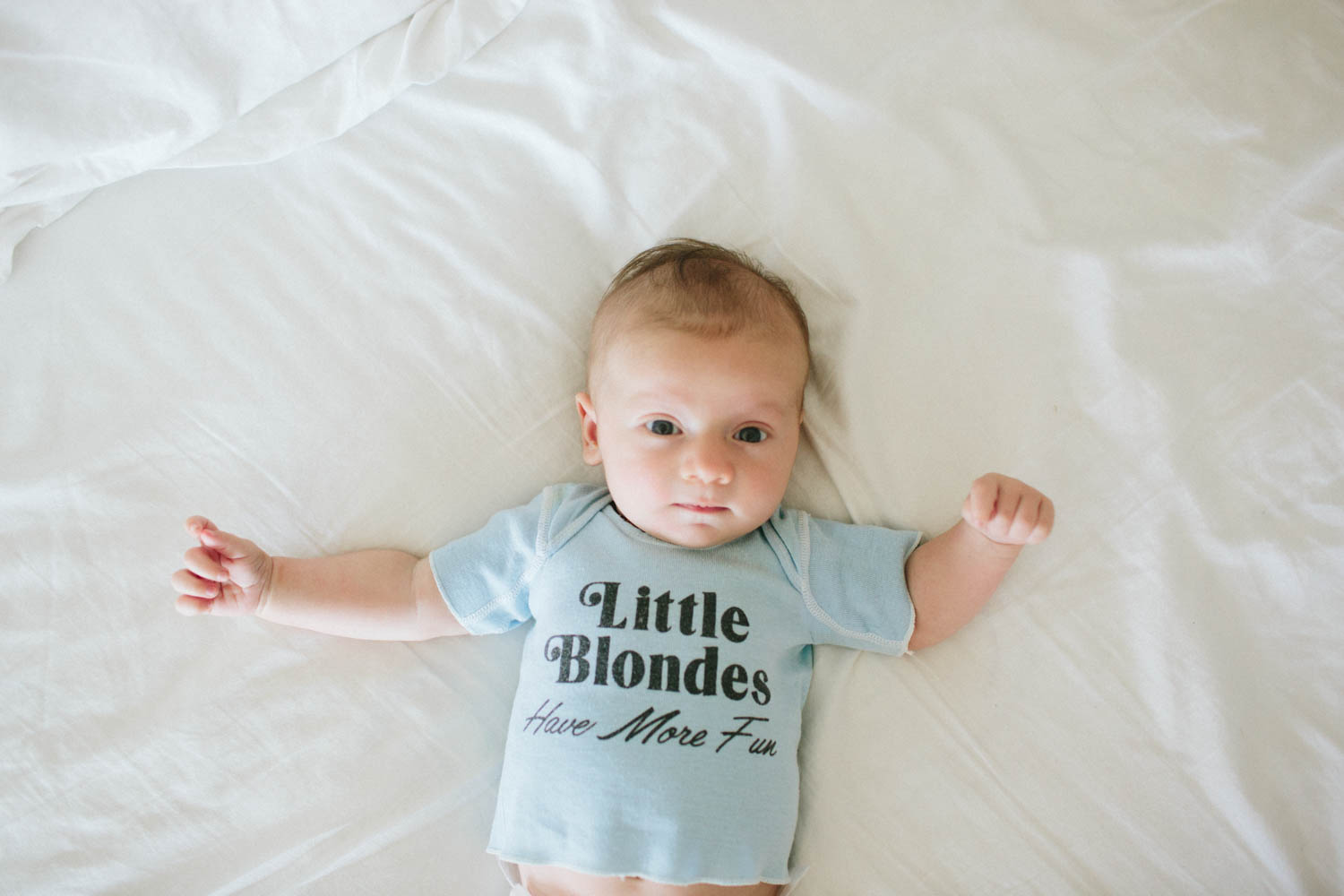 Feeding: I feed you on demand throughout the day. Typically this means every two hours but in the evening, still, you seem to cluster the feedings together a bit more.
I pump every morning, after your initial feeding. I'm ready to donate milk, as we have way more than we'll ever need, but have not found anyone to give it to yet. In fact, I've been putting it your brother's sippy cups instead. They like it. They also don't know it's breastmilk.
We still give you a bottle every now and again to keep up that skill, though Papa struggled this morning so I think we'll need to increase the frequency of these sessions.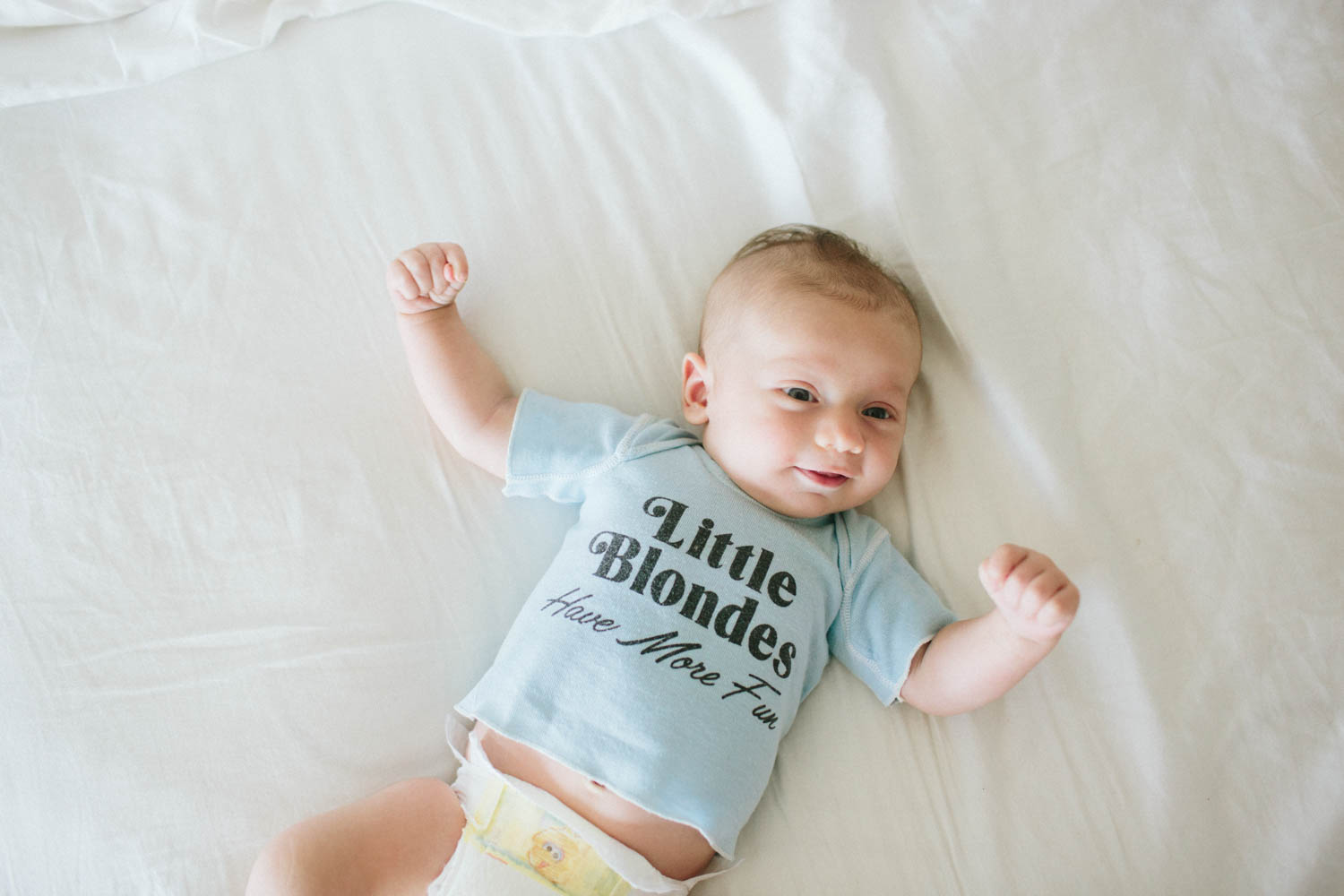 Sleeping: You're ready for bed about 9pm but I try to keep you up a bit longer so we're on the same schedule. We settle on 10pm because you just can't keep your eyes open any longer.
There have been a few glorious nights where you made it an entire 7 hours, waking around 5am and then falling asleep again until the rest of the house is up just after 7am. On average I'd say you sleep about 4 hours, waking around 2am or 3am, depending on when you go down.
You take about 15 minutes on each side when you feed. At night, I change your diaper in between breasts in an effort to wake you because you usually fall back asleep after taking only one side.
You're still in your woombie at night though soon enough you'll be too long for it.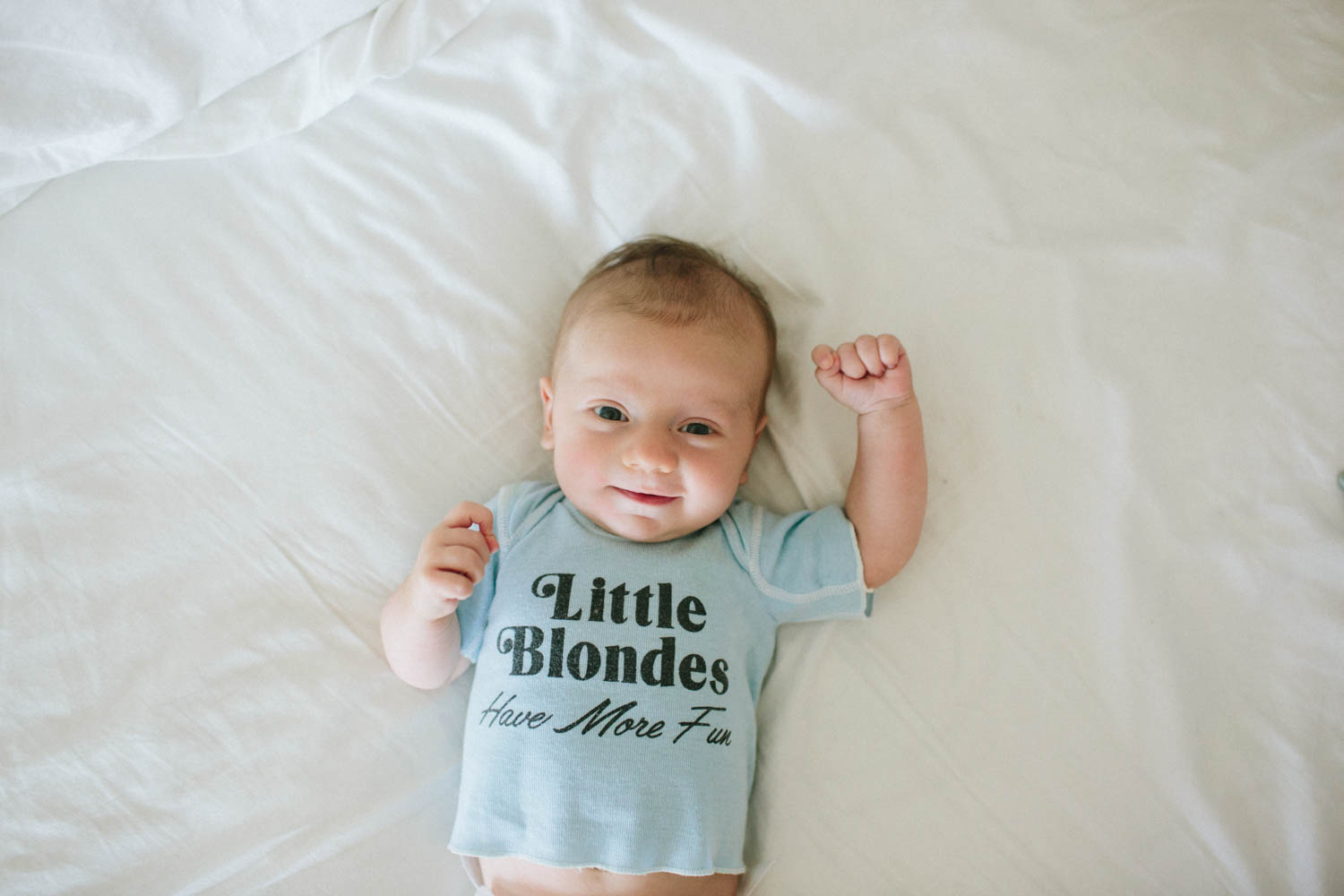 Development: You smile a lot and have let out a few giggles, too.
You can track me across the room.
You very rarely cry or fuss, will go to anyone, and are perfectly content wherever we put you (even if it's in a basket while I'm doing the laundry). You're adaptable and patient.