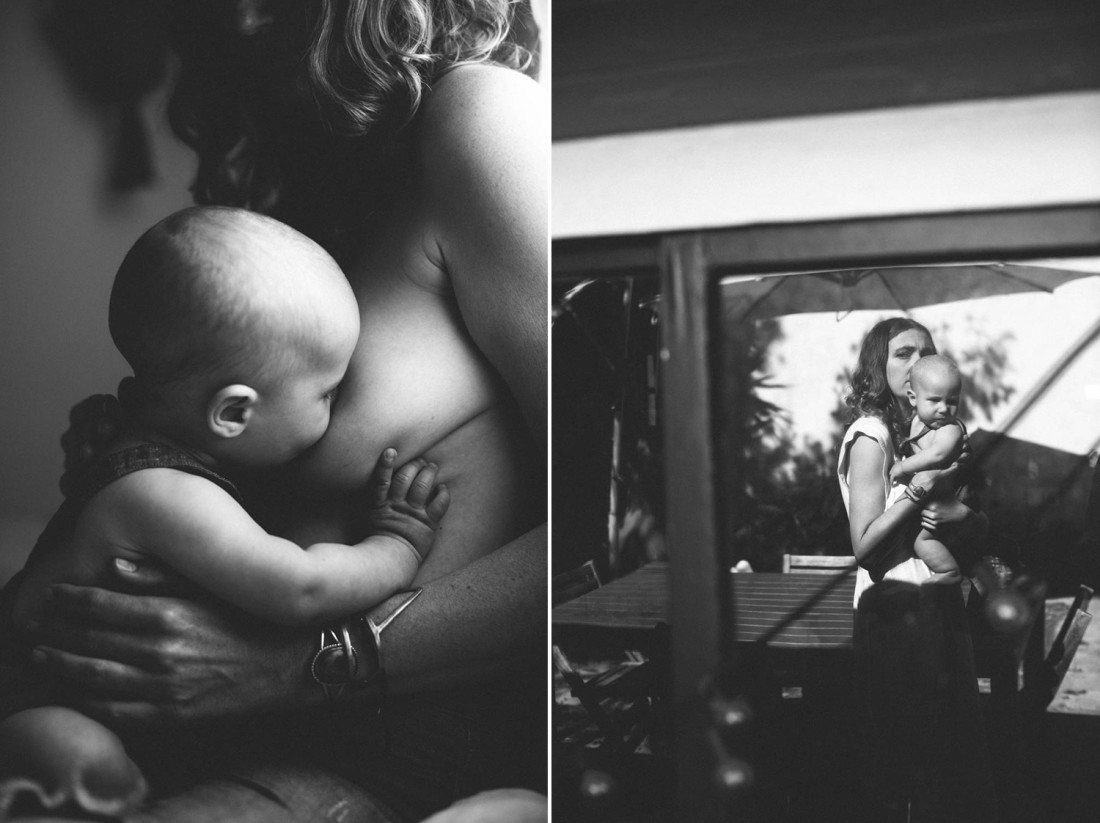 When I arrived to Jamie and Ben's home, the screen door was shut and I locked eyes with the most welcoming and brilliant smile from sweet baby Townes. He's seven months old and apparently is stoked by the idea of strangers showing up on his doorstep. Scratch that, this baby is stoked on life in general because I got nothing but wide eyes and smiles for my entire time there. I'm sure Jamie and Ben could tell you about the sleepless nights and other hardships that come along with an infant, but you won't get anything but good cheer out of me. Seriously, how cute is he? Rhetorical question because I'm pretty sure he's cuter than my own kids.
I met the Street family in their home in San Diego, a quaint bungalow-style home decorated beautifully. We spent most of the time indoors, catering to the typical needs of two youngsters: snacks, favorite records, pillow fights, breastfeeding, and some good old-fashioned cuddles, along with some time in their backyard, where Henry was hard at work gardening. And when I say gardening, what I really mean is destroying plants because that's what little boys do, right?
The entire shoot was perfectly carefree, an ease that comes when photographing another photographer, I suppose (you can check out Jamie's work here and find her on instagram here).
Interested in hiring me for a session? Shoot me an email: ashleyjennett @ gmail.com. You can also check out my website for more information.