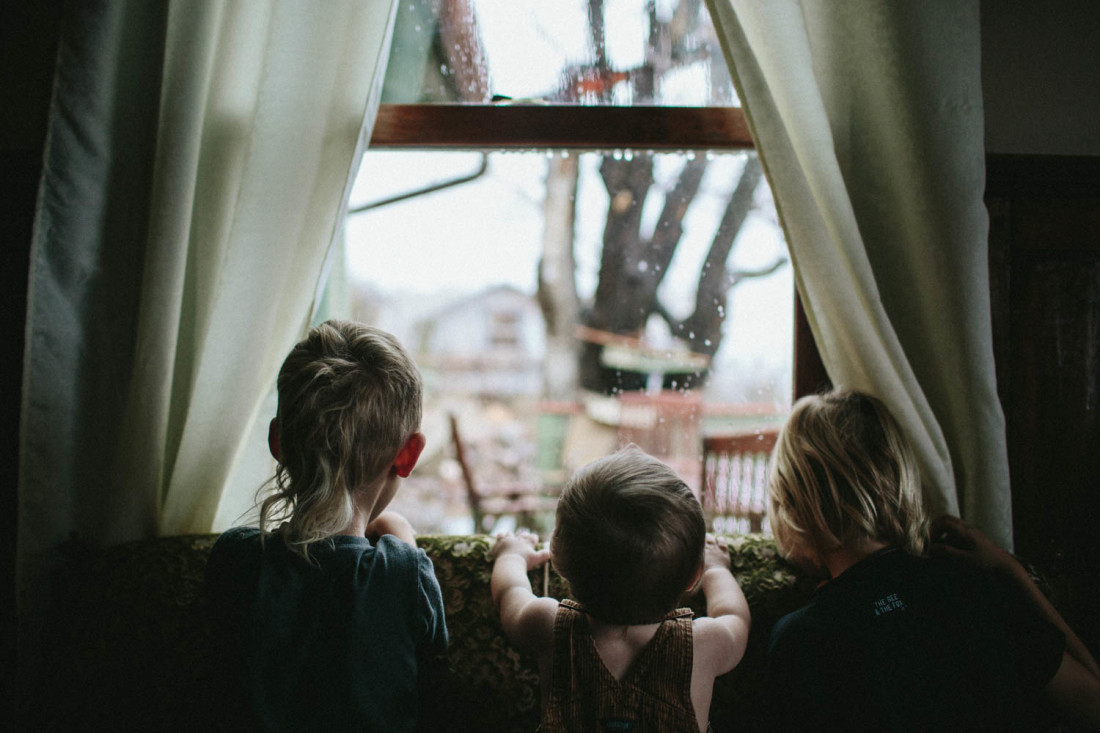 Even three kids deep, I feel like we are still learning so many of the basics of parenthood; like the freedom in forging our own paths and molding new traditions. For the last few years it's felt like the holidays have brought a lot of fumbles, like they creep up so fast and take over before a plan ever gets formulated. Throw in the unpredictability of my hospital work schedule (I'm required to work one major holiday but do not get the official schedule until the being of December) and it's easy to let the season grab us by the proverbial balls. So it felt nice this year to try something new and combine a bit of family with a bit of adventure. And so, we hit up a few towns in Arizona before making our way to Willy's parent's house outside of Phoenix.
We were able to take off a few days earlier than expected due to a last minute change in my hospital work schedule. So we got the last of our shop orders out, threw the final things in the truck, and headed to the town of Prescott to visit Willy's old boss who has retired there. We watched the temperature drop from the 60s here in California (which to-be-fair is freezing by California standards) all the way to the low 30s as we made our way into Prescott. We spent time exploring the downtown and stayed at the historic St. Michael hotel, right on the corner at the end of Whiskey Row. If only you could safely leave sleeping children in a hotel room. Despite the cold temperatures, we walked quite a bit; I could feel my jeans get cold each time I took a step as they separated from my body only to return with a cold bite. The boys rocked jackets over t-shirts, refusing to wear any of the adorable knit sweaters I brought for them (luckily I hadn't removed any tags. Ho hum.) and Sonny stayed bundled up in one of those zip up fleece onesies that had him looking – and I'm sure feeling – like the kid from A Christmas Story. And poor Van, sporting two left shoes for the entirety of our trip. At least they matched.
The trees in the center of downtown were all lit, a scarf wrapped around the base of most with the sweetest handwritten notes reading sentiments like, "take me, if you're cold". A town filled with lovely people, beautiful turquoise, and so much Christmas cheer it was hard to not stay and enjoy what ended up being 6 inches of snow on Christmas Eve.
But alas, we headed through the mountains to the town of Jerome. A super small mining town that boasts having once been the fourth largest city in Arizona but nowadays is more well known for its ghost tours; The Grand Hotel having once been a hospital that served as the end of the line for many of the miners that contracted TB.
We stayed at a historic home that arguably has a more captivating history than the town itself. Built in 1898 to house mining executives, then sold to a family of five who survived the mudslide in the 1950s that completely destroyed the majority of the home. The floor rolled up and tangled with heaps of mud until 2013, when the home was completely renovated back to it's original glory. And when I say original glory, I'm talking original wood burning stove glory. Complete with the added battle-wound-markers, like the plaques that are found throughout the home to show just how high the mud reached. And heaps of framed photos documenting the restoration process. A process that had to be none other than a labor of love seeing just how difficult it was to drive our pickup truck up its windy steep path, let alone the machinery needed for that kind of construction.
It wasn't a bad place to be stuck when a stomach bug took a few of us down. The tree swing proving a peaceful retreat during the breaks in the storm that came sweeping through and made staying in, despite illness, somewhat enjoyable. A break in the travel go-see-do mentality.
We spent the better part of a day driving through Sedona and stopped at Arcosanti on the way to Chandler, where Willy's family lives. And from that point on it's kind of a blur, with too many Christmas shenanigans to count and the mound of new toys making my head spin. The best kind of blur, I suppose.
We made it back just before the New Year and were greeted with rain, which for those in California is so coveted these days. The perfect way to ease back into the whirlwind that is everyday life. Unpacking, laundry, sorting, donating, regrouping. And, just like that, the calendar flips, one year ends, another begins, and life goes on.