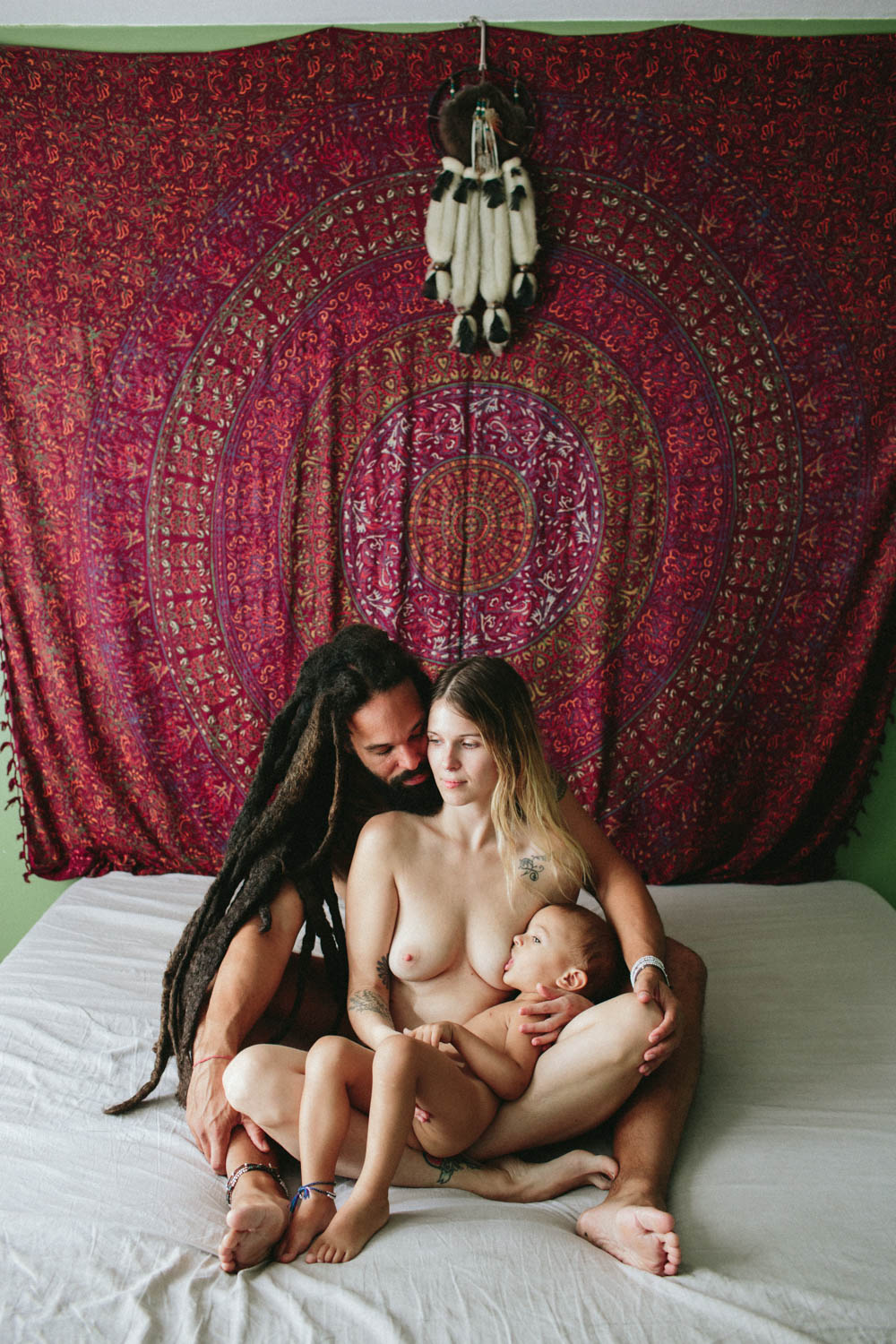 I snapped these images of Dori and Adam, with sweet Noah, on the brink of the end of one chapter of motherhood and the start of another. The decision of when to ween a breastfed child is so individual, the signs of such different for everyone.
Just the other month we were out to lunch when I took Sonny into the restroom to breastfeed; the distractions at the table proving too much these days for his little wild grabby hands to settle down long enough to get him to latch. Another mom walked in and said, "aw, you shouldn't have to do that in here", insinuating that I was in there for privacy reasons instead of trapping a child that's not as interested in nursing as I'd like him to be sometimes. After explaining this, she said, "maybe it's time to start weening him". The words stung because, well, at that time I was not ready to stop nursing. And truthfully, I knew it was just a phase he was going through.
My sessions with Dori and Adam are always natural, centered around conversation first and shooting second; which is truthfully how I prefer to shoot. We talked about the plan to ween and it was evident in how often he made his way back to her breast that Noah was aware of the plan, too.
The closing of some chapters of motherhood are more painful than others. Even when we know we're making the best decision for us, there are always seeds of doubt, always a grieving period even when the decision is within our control.
So much love to Dori, Adam, and Noah for inviting me in to capture the end of this chapter. Wishing you guys the best on the pages that have yet to be written.